Town Mountain and Buffalo Wabs & The Price Hill Hustle
Thu
February 27, 2020
8:00 pm
(Doors:

7:30 pm

)
The Southgate House Revival - Sanctuary
All Ages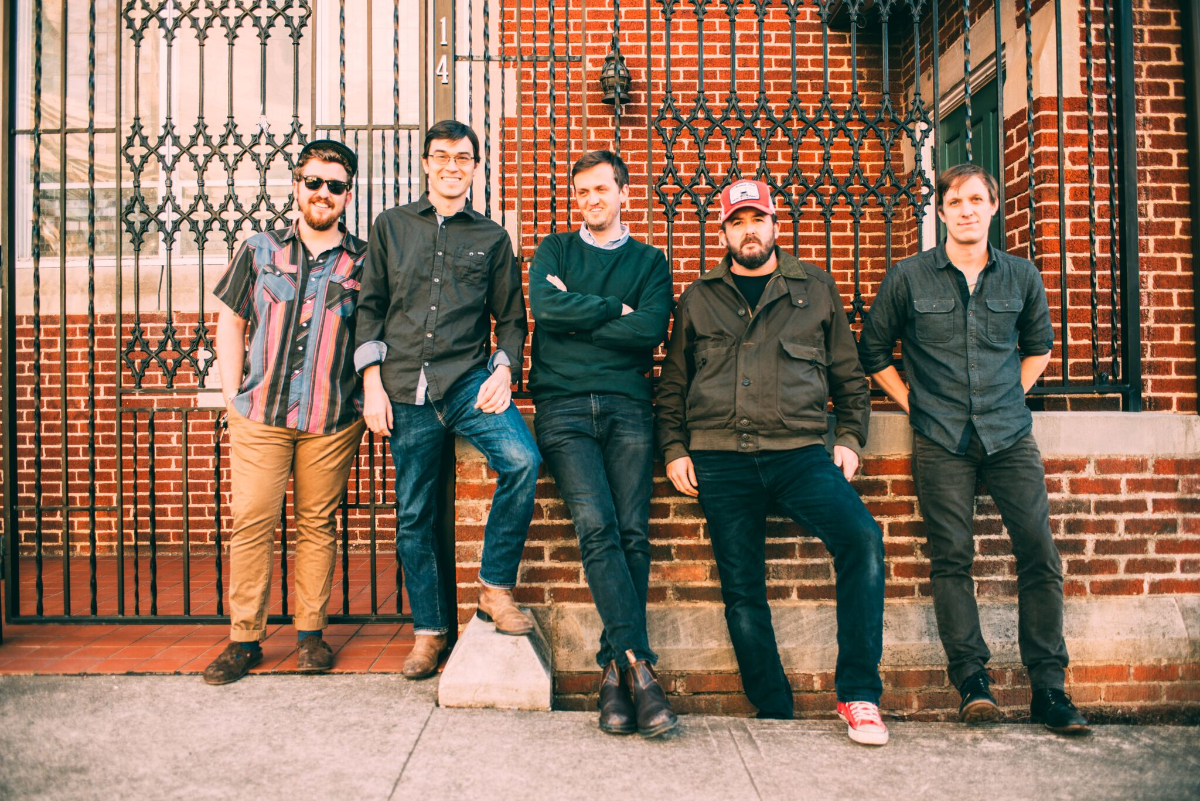 $15 ADV / $20 DOS
Town Mountain
Raw, soulful, and with plenty of swagger, Town Mountain has earned raves for their hard-driving sound, their in-house songwriting and the honky-tonk edge that permeates their exhilarating live performances, whether in a packed club or at a sold-out festival. The hearty base of Town Mountain's music is the first and second generation of bluegrass spiced with country, old school rock 'n' roll, and boogie-woogie. It's what else goes into the mix that brings it all to life both on stage and on record and reflects the group's wide-ranging influences – from the Grateful Dead's Jerry Garcia and the ethereal lyrics of Robert Hunter, to the honest, vintage country of Willie, Waylon, and Merle. The Bend Bulletin's Brian McElhiney says Town Mountain, "has serious country and rock 'n' roll DNA." Town Mountain features guitarist and vocalist Robert Greer, banjoist Jesse Langlais, mandolinist Phil Barker, fiddler Bobby Britt, and Zach Smith on bass.
Town Mountain's latest album New Freedom Blues (October 2018) is their second consecutive album to debut in the top 10 on the Billboard Bluegrass Chart, and receive multiple worthy mentions by Rolling Stone, No Depression, and more. Full of new material and featuring several guest artists including Tyler Childers and Miles Miller (Sturgill Simpson, drummer), they prove they have staying power by regularly cranking out authentic hit albums. The impression the band has made on fans is clear through their engagement, top tier festival appearances, and those sweet, sweet Spotify streams (6+ million). And if you still can't get enough of this hard working group, you can look forward to new music in 2020.
Buffalo Wabs & The Price Hill Hustle
Buffalo Wabs & The Price Hill Hustle is a Cincinnati based, 4 piece Americana/Folk band that blends the tradition of heroes like Woody Guthrie and Mississippi John Hurt w/ contemporary flavor. In its short existence, the band has grown its fan base by getting out in front of folks. Whether it's the great variety of local shows or their regional touring, they always bring high energy onto every stage on which they perform.

Buffalo Wabs (aka Matt Wabnitz) spearheads this group, playing guitar and taking most of the vocal duties. Casey Campbell, Ian Mathieu, and Scott Risner comprise The Price Hill Hustle side of the equation. The group is deeply rooted in the tradition of Old Time pioneers; however, the energy they bring to a live performance could burn down the rowdiest honky-tonk in town.

The four members met through the Cincinnati music community at open mics and seeing each other at other shows around town. They've all had different musical projects of their own. After joining each other onstage at several venues they realized the chemistry was undeniable. They began playing more and more, and it seemed as though the more they played, the more they played. Crowds were hypnotized immediately.

"The Hustle," as they are often referred to, brings something uniquely different that is rarely found with bands. The band brings its own vibe everywhere it goes. It's almost a culture in itself. Followers have even begun to invent their own vernacular; for example, you may hear someone say they got "Hustled" last night. That's not necessarily a bad thing. Getting "Hustled" is just one's way of saying, "I saw Buffalo Wabs & The Price Hill Hustle and they TORE IT UP!" Hopefully you can get yourself "Hustled" real soon.