Aussie Aid
Sat
February 1, 2020
8:00 pm
(Doors:

7:00 pm

)
The Southgate House Revival - Sanctuary
Ages 18 and Up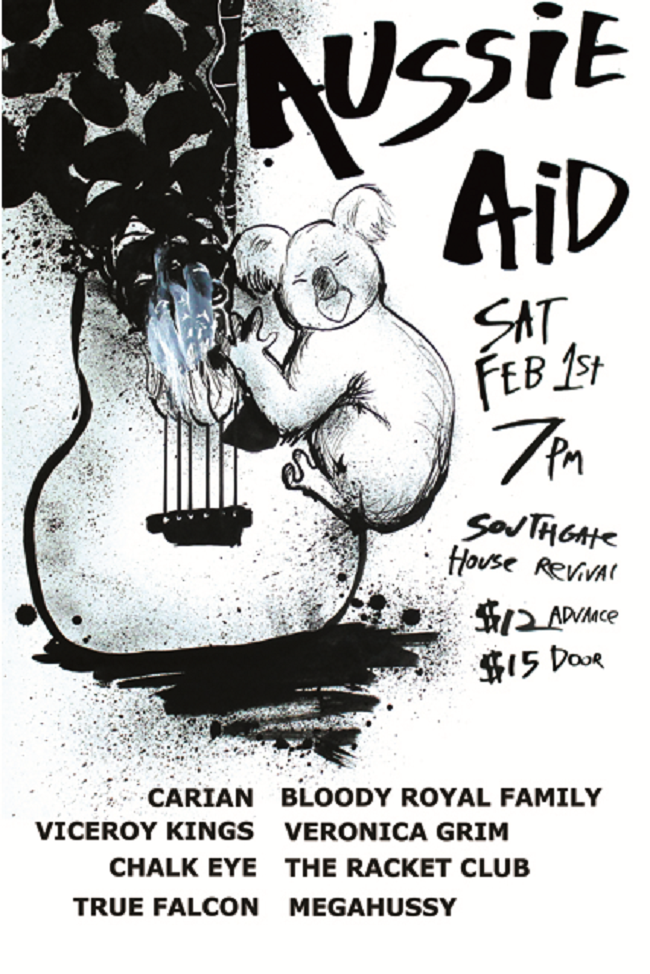 $12 ADV / $15 DOS
Local musician and lifelong Cincinnati resident Veronica Grim has partnered with popular Newport, KY venue The Southgate House Revival to host "Aussie Aid" - a charity event featuring eight live bands, as well as a raffle and auction - with all proceeds to benefit Wildlife Warriors in partnership with Australia Zoo and NSW Rural Fire Brigades, on February 1, 2020.
The wildfires raging across more than 18 million acres of Australian land have claimed the lives of at least 27 people and countless animals, also destroying more than 2000 structures. As the news grows bleaker, some local artists and business have decided it's time to step up and do their part.
"Aussie Aid" is the brainchild of local musician and animal lover Veronica Grim (formerly of CEA-Award-Winning band Switchblade Syndicate and more recently, Veronica Grim & The Heavy Hearts). With the generous donation of the event's venue from longtime friend Morrella Raleigh - owner and operator of The Southgate House Revival - the aim of the event is to raise funds for donation to two charities: one to benefit rescue and rehabilitation efforts for animals (Wildlife Warriors) and one for humans (NSW Rural Fire Brigades) effected by the devastation of the Australian wildfires.
Grim has assembled eight musical acts including her own self-titled band, Carian, Chalk Eye, Bloody Royal Family, The Racket Club, Viceroy Kings, True Falcon and Megahussy to perform at the event. Also featured will be a raffle (dubbed the "Kanga-raffle" in honor of one of the iconic animals the team is attempting to help save) and an auction for larger donation items. All raffle and auction items have been donated by local businesses and entrepreneurs including Rivertown Brewery and Barrel House, Urban Artifact, Dew Or Dye Salon, Bang Bang Salon, The Cincinnati Cyclones, Arcadian Comics & Games, Busken Bakery, Lynne & Lucille, Queen City Harley Davidson, Capital Grille and many more.
Veronica Grim
Influences:
Social Distortion, Hank Williams 1&3, Loretta, Patsy, Dolly, Tammy, Neko Case, Linda Ronstadt, Dick Dale, Chris Isaak, Lucinda Williams, The Clash, Sturgill Simpson, Nikki Lane, Johnny Cash, Ernest Tubb, Del Shannon, Patsy Cline, Lindi Ortega, Emmylou Harris, Motorhead, The Clash, Tiger Army, Gene Vincent, Wanda Jackson, Chris Stapleton, The Mavericks, Roy Orbison, The Beach Boys
Viceroy Kings
Cow-punk from Dayton, Ohio. Brand new band featuring seasoned Dayton music veterans. Members of Nicky Kay Orchestra, ex-members of Legbone, cAge, the Oxymorons, Sourbelly. Look for our debut record in 2018. Coming soon to a dive bar near you!
True Falcons
The Racket Club
Carian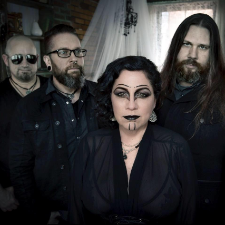 "If The Melvins and Siouxsie and the Banshees got into a knife fight with Monster Magnet, and everybody lost."
Megahussy
Chalk Eye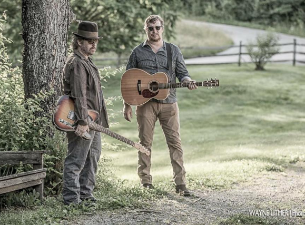 Bill Sears and Mike Reeder -- Music from the hillsides and back alleys of Kentucky.
Bloody Royal Family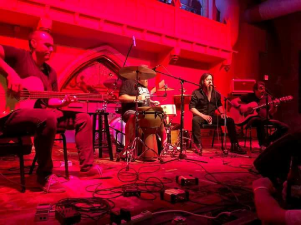 Bloody Royal Family is a band with no desire to dwell within any single rock n roll sub genre. Instead, we play blues, rock, hard rock, and even some prog.