SHEL, Emma Charles
Fri
May 22, 2020
8:00 pm
(Doors:

7:00 pm

)
The Southgate House Revival - Revival Room
Ages 18 and Up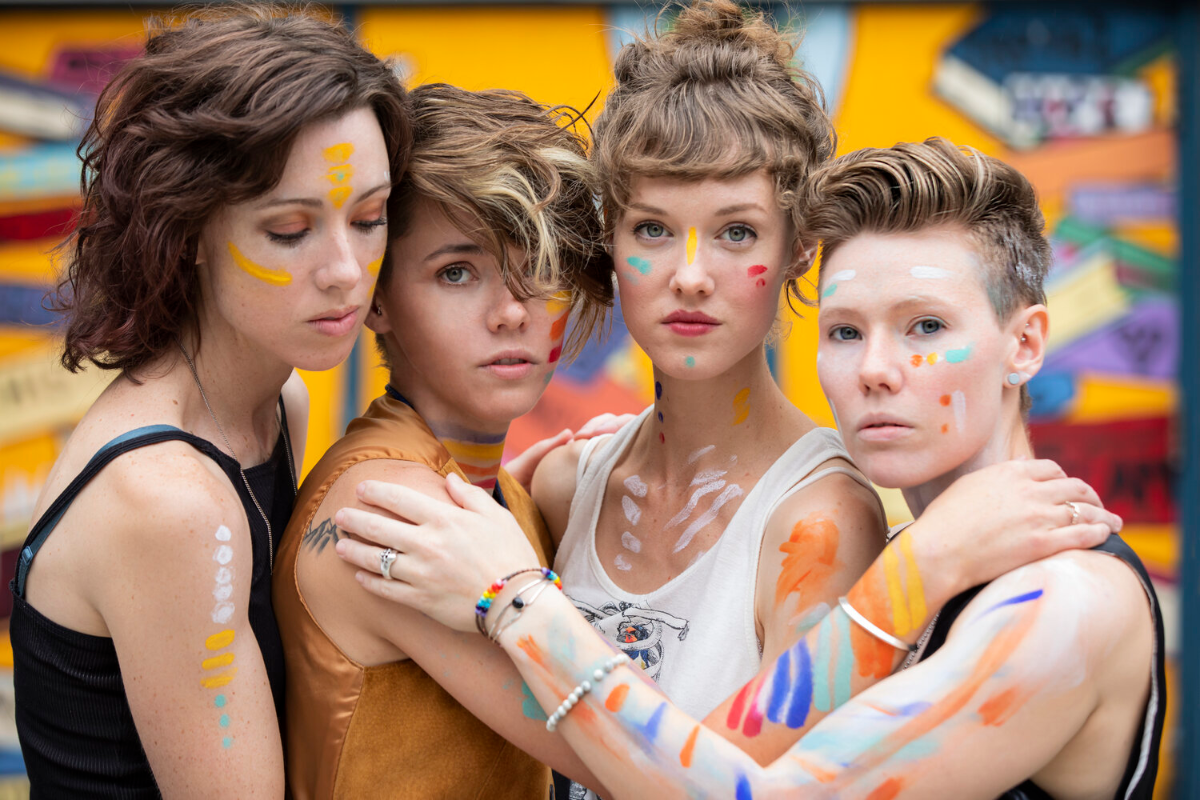 $10 ADV / $15 DOS
SHEL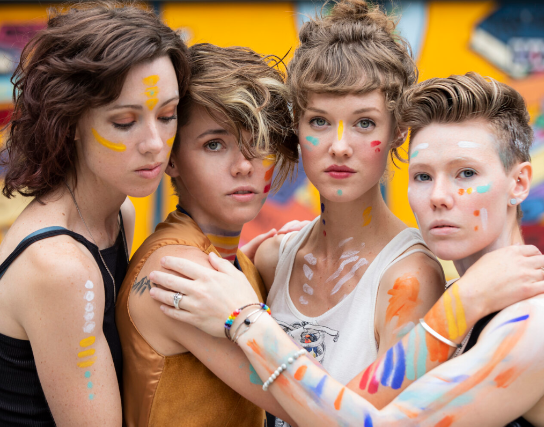 The high-altitude town of Fort Collins, Colorado is abundant in bicycles, awash in craft beer and rich in arts of all kinds. Understanding the town's unique cultural brew begins (but only begins) to explain the novel sound of SHEL. Four sisters, raised in an atmosphere of creative freedom and diligent study, have honed their musical skills surgically sharp and blended their personalities and visions into a unified whole. They are a vocal group with outstanding instrumental capabilities and an instrumental group with a thrilling vocal attack. From their fetching, unpredictable songs to their whimsical, hand-made top hats, SHEL makes a profound impression, something they are doing to growing crowds and critical acclaim.

Sisters Sarah, Hannah, Eva and Liza were born within five years of each other. Raised and home-schooled by a professional songwriter father and an artist mother, they dove into music young. Hannah was first to take classical lessons on piano. Then it was Sarah on violin, Liza on harp and Eva on mandolin. Liza switched to the drums upon discovery of her passion for polyrhythm. Then in the early 2000s, they started working up and performing songs with their father. Over time, Eva stepped forward as the lead vocalist. Andrew Holbrook with SHEL became SHEL with Andrew Holbrook—and then just SHEL.

A friend of the family made a connection with Grammy-winning producer Brent Maher, an artist development guru with a long track record of hit singles and artistic breakthroughs. Over three years of unhurried experimentation and recording, SHEL completed two EPs and grew immeasurably. Now, their most complete and thought-out work to date is here in the form of a self-titled, debut album.

Nestled within SHEL's enveloping sound, wisps of folk revival, vaudeville, renaissance fairs and steam-punk esthetic blur around one another. Allusions abound to their core influences—The Beatles, Bob Dylan, Harry Nilsson and acoustic super-group Strength In Numbers—but you've never heard this before. Tracks such as "Tuscany" borrow liberally from their classical training, yet there's nothing ponderous or unapproachable about them. "The Wise Old Owl" showcases their daring, fanciful vocal arrangements. They revel in strong dynamics, so a single song like "Stained" can grow from airy lace to a driving, white-water rush. They are richly feminine, but they don't shy from covering Led Zeppelin's "The Battle of Evermore." Above all, there's variety and creativity. Pure acoustic tone is best when it's best, but if an electric mandolin or special effect is called for, they let the song dictate the production.

SHEL has achieved many benchmarks that point to a full and fruitful career ahead. They've played public radio's Etown, Echoes, South by Southwest, Nashville's Music City Roots, Lilith Fair and numerous other distinguished festivals. In addition, they have songs in national television ad campaigns for Splenda, Glade and a song featured in CBS series, Jersey Girl. One does not have to be floating on the updraft of their blended voices to predict a bright future for SHEL.
Emma Charles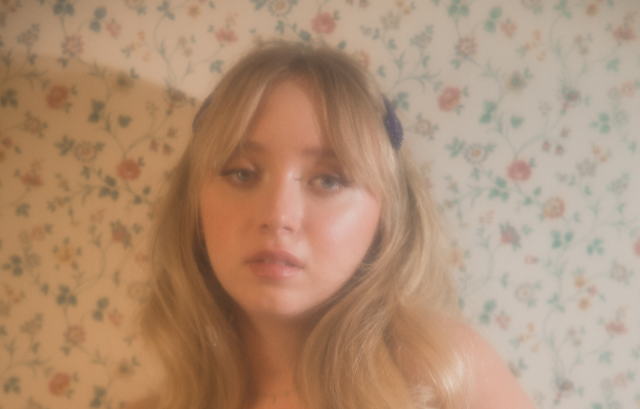 22 yo folk-pop savant Emma Charles is able to mix "effortlessly beautiful vocals" (American
Songwriter Magazine) that "flutter upwards serenely through the loneliness and darkness like a
beam of radiant light" (LA Weekly) with "savvy lyricism and intuitive musicianship offering layers
not always seen in contemporary mainstream music" (popMATTERS).

Emma was recently chosen as a 2020 BILLBOARD "Breakout Emerging Artist" (airdate of
BILLBOARD studio interview TBD) as well as a "What's Next" artist by the world's largest music
compilation brand NOW, That's What I Call Music joining previous What's Next artists Billie
Eilish, Shawn Mendes among others. Introspective, relatable and immensely talented, Emma is
poised to be a significant presence on today's music scene.

Hailing from the artistic enclave Westport, Ct, in 2019 Emma graduated with honors from the
prestigious Berklee College of Music and immediately began performing nationally headlining
and opening for singer-songwriters Howie Day and Tyler Hilton. Now, LA based, Emma is
writing, recording and continuing to perform.

She returns east regularly to continue her long standing collaboration with Uber-producer Doug
Schadt (Maggie Rogers, SHAED, Ashe). Says Doug "It's rare as a producer to come across an
artist who is completely open to experimentation, while maintaining their vision of what a song is
supposed to be. I think the results speak for themselves. Working on Emma's latest material
with her was an absolute joy, and I can't wait for what's next."

Emma's recent releases have been streamed collectively well over 100,000 times and she has
new music that will be released throughout 2020.