Tail Light Rebellion
Fri
September 18, 2020
9:30 pm
(Doors:

6:00 pm

)
The Southgate House Revival - The Lounge
Ages 21 and Up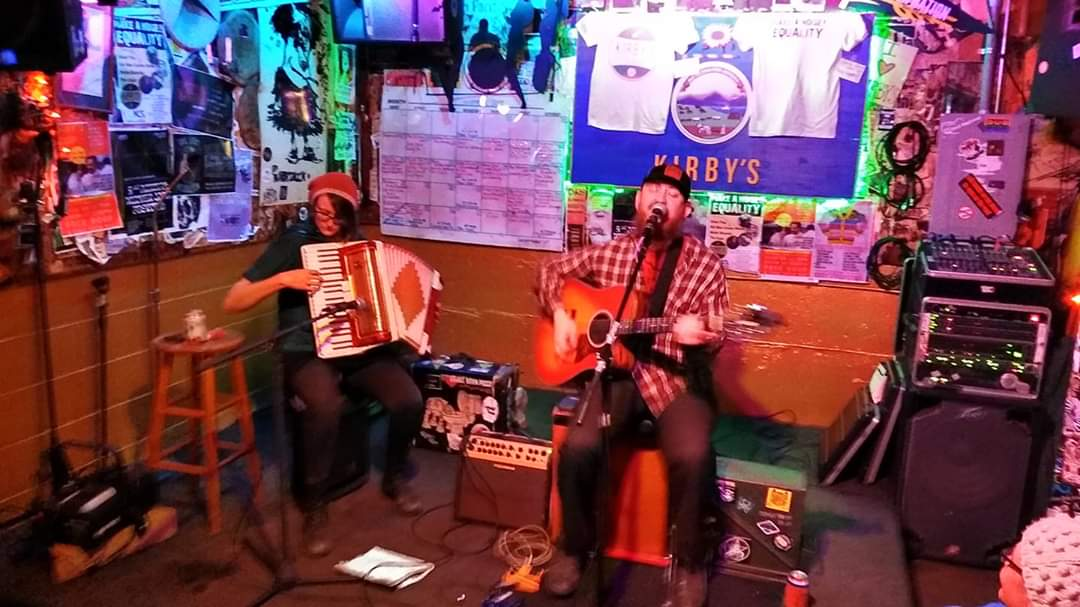 FREE
Tail Light Rebellion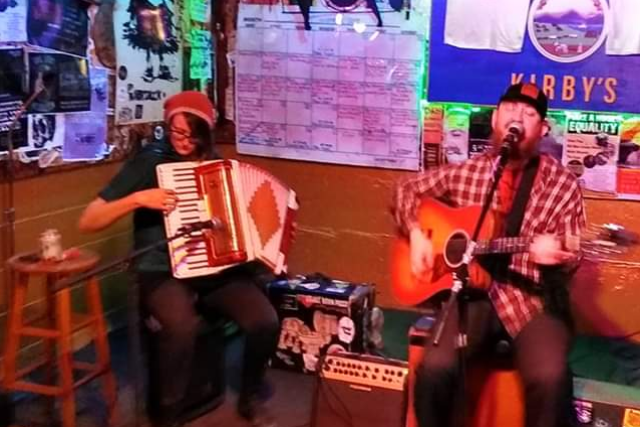 Like all good teenage madmen dreamer poets who fell in love with the beat generation, I found a guitar and saw it as my ticket out of nowhere, and it's painful banality. Started playing in bands to get lost in the beat, scream and sing my piece, and go places. My head was a muddling of the different music I heard growing up, from everything big in the 90s (Punk, Ska, Industrial, old 80s Thrash Metal, 60s and 70s rock my parents listened to as well as their collection of old Irish folk music).

Heard the Pogues for the first time while I was drinking a bottle of MD 20/20 while waiting for a flight to meet up with friends down in Virginia, and fell in love with what they had done: You could be both that heavy without distortion, and intelligent lyrically. I was blown away. Needless to say, I quit the band I was in and started playing under the name The Swaggerin' Growlers in Seth Moore's basement in 2004.

Discovered Woody Guthrie and Common Rider and felt this weird thing called hope for the first time in my life. Strange new direction for a former sad bastard. Moved from my native New Hampshire to Boston in 2006 to give music a real go - the trendy destination for all rock and rollers of the area at the time. It's there that heard Mischief Brew, from my buddy Twitch, a basement show regular, who happened to catch them with Leftover Crack and said 'this guy reminds me a lot of you'. Let's be honest, a) I'm not nearly that good and b) that changed my goddamned life about as much as the Pogues did. Same with the World / Inferno Friendship Society. In spite of the hellish environment that New England could be, I saw the potential for passion and beauty in it all. Something much, much bigger than I had ever seen or felt before. I immediately started playing with both aforementioned bands, and started touring the second I could pull it off with a 5 person band.

After about the 5th or so lineup disintegration, a personal life that was growing increasingly violent and desperate, and a trashed band name that made booking damn well near impossible, I had some life reevaluation to do. Erik and Denise's house, better known as the Mischief Brew / Fistolo Records compound, had become a sanctuary over the years for us weird traveler types that did strange things to both folk and punk, between Erik's creative output, and Denise's magical ability to herd cats - I ended up there a lot before, during, and after tours. At the time, Erik was covering one of my favorite New Model Army songs, Vagabonds. So I put together the opening line of Vagabonds (We followed the tail lights out of the city, moving in a river of red) and Erik's proto Mischief Brew band, Kettle Rebellion - I was utterly hooked on the song Away With Purity, and the gritty texture everything had.

Tail Light Rebellion was born. (insert trumpets).

Why? Because when your car is totaled, you either stay where you're at and call it over, or get another one, and keep driving. I'm still me, and I'm still hear to scream and sing my piece. Spent the next few months homeless yet again, this time out of choice to escape the nightmare I was living in, and crash landed in an apartment in Boston's mostly forgotten Borough - Hyde Park. The infamous Hyde Park triple decker, where I recorded a demo in the basement. It's there that I met Tim, this fantastic percussionist with a passion for video and scoring music for them, (now done under the name Chozame Studios) and some kid living in the garage rehearsal space, Rob Black (Y'all know Burt Camero by now). Mixed down the demo at my good friend Griffin Sullivan's place, as well as an extended few days at the Fistolo compound, and down the goddamned road I went.

Still am. Probably always will be.

Since then I've lived van lived on the street, lived in Grand Rapids, MI, Memphis, TN, and as of this writing, Greensboro, NC. Each place I stay is home and I wouldn't want it any other way.