Joseph Huber, Jordan Joyes (of Gallows Bound), Chelsea Ford and The Trouble
Sat
May 30, 2020
8:00 pm
(Doors:

7:30 pm

)
The Southgate House Revival - Revival Room
Ages 18 and Up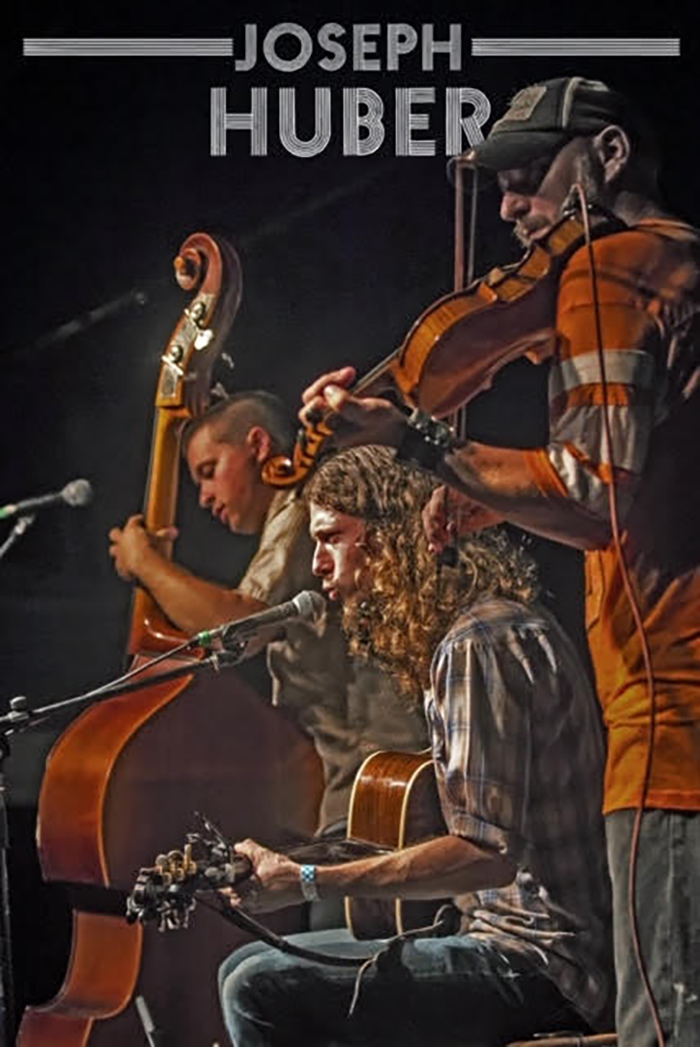 $10.00
Joseph Huber
Singer/Songwriter/Multi-Instrumentalist Joseph Huber was a founding member of the .357 String Band--a group that, despite its abrupt break-up, still continues to gain popularity and is known as one of the most influential groups in the recent insurgent underground country and bluegrass movement. Having moved from .357, Huber has honed his songwriting abilities immensely and now continues moving onward and upward captivating folks with his sincere and well-crafted songs under his own name and with his backing band. Whether it's irresistible, fiddle-driven, dancing tunes or honest, heart-wrenching "songwriter" songs, Huber spans the spectrum of 'Roots' music while preferring not to stay within the boundaries of any strict genre classification.

His lyricism and introspective writing style has received high acclaim from many Americana enthusiasts looking for a more substantive substitute to much of today's modern country. Maintaining a solid touring schedule, playing all throughout both the U.S. and all around Europe, Huber continues to gain positive press, including being listed on L.A. Weekly's '10 More Country Artists To Listen To (2014).' Blue Ridge Outdoor writes, "Songwriters like Townes Van Zandt, Chris Smither, and John Prine can marvel listeners in the simplest of acoustic settings,...From time to time, I stumble upon a new singer/songwriter whose work warrants comparison to the luminaries on this list. ...Huber's songwriting has me comparing him to my favorites above."

Huber's 4th solo release, 'The Suffering Stage' is a shift both in writing style and in it's filled-out production style, which looks beyond his usual minimalist folk recordings. It features many of Milwaukee's best players, such as Ryan Knudson on pedal steel; Dustin Dobernig on keys; Andrew Koenig on electric guitar; as well as his long-time touring band members--Jason Loveall on fiddle; and Eston Bennett on bass. It follows his early self-released material--'Bury Me Where I Fall' (2010) and 'Tongues Of Fire' (2012)--and his 3rd album, 'The Hanging Road,' which was released under Nashville's 'Muddy Roots Recordings' label in Spring 2014.
Jordan Joyes (of Gallows Bound)
Chelsea Ford and The Trouble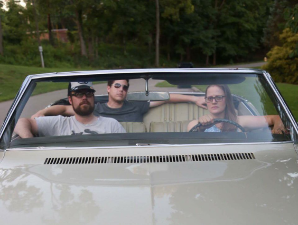 Chelsea Ford and The Trouble is a string band from Cincinnati, OH with influences ranging from traditional folk to jazz/blues including The Carter Family, Dakota Staton, and Loretta Lynn. They formed in July 2017 and are husband and wife duo Jon and Chelsea Ford on banjo/guitar/vocals and Matt Crone on upright bass.