Justin Wells, Josh Morningstar, Jeff Shepherd
Sat
April 10, 2021
7:00 pm
(Doors:

6:30 pm

)
The Southgate House Revival - Sanctuary
Ages 18 and Up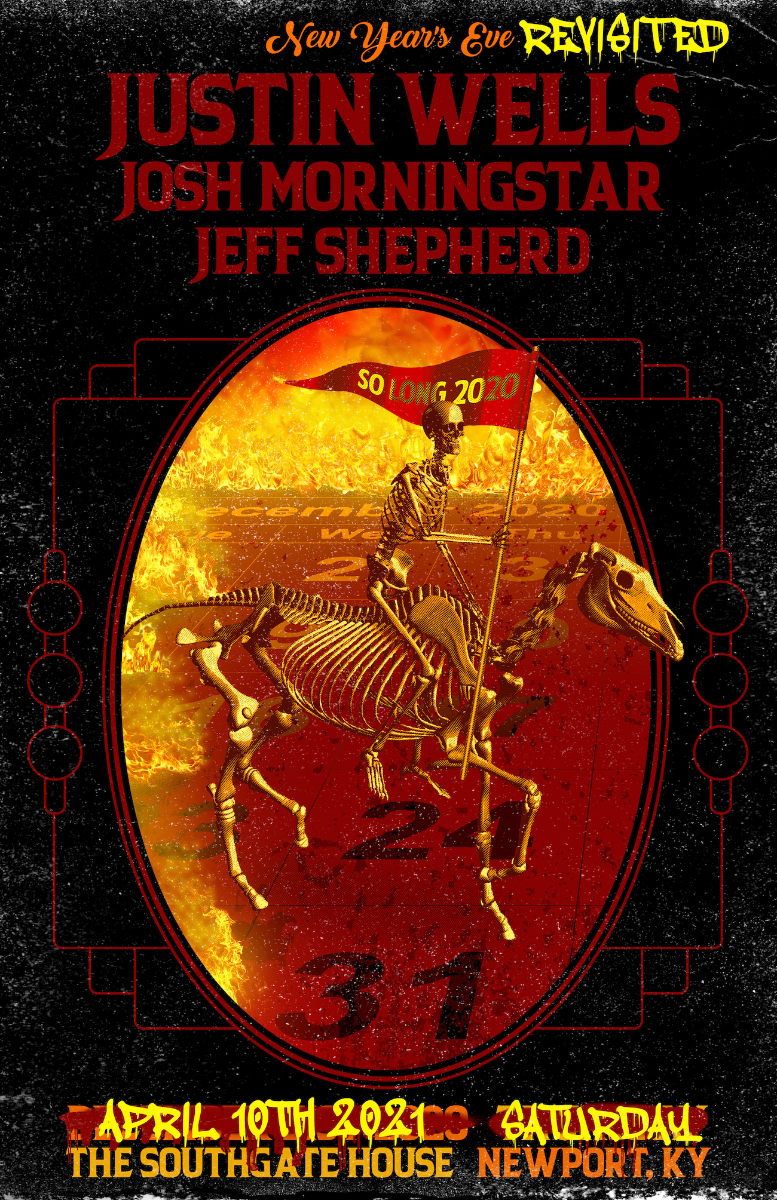 $25.00
Justin Wells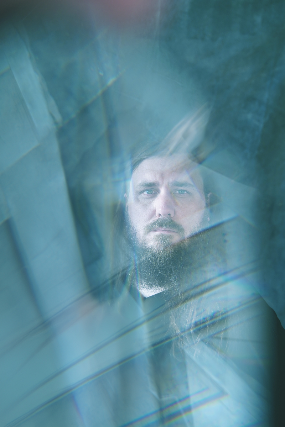 On Dawn in the Distance, Wells' voice still packs a Kentucky-sized punch, but his solo debut takes a look beyond the Southern stomp of his former band. Call the new sound Americana. Call it blue-collar country. Call it fiery folk. While recording the album, Wells was simply concerned with serving the songs, teaming up with producer Duane Lundy (Sunday Valley, Joe Pug, Vandaveer) and creating Wells' most affecting album to date. Songs like "Going Down Grinnin'" (which Wells describes as "embracing failure with a smile") and "Three Quarters Gone" (inspired by the retirement of the singer's father) are layered with pedal steel guitar, auxiliary percussion, and keys.

On the album's front cover, a beat-up suitcase sits beside a door. For years, that suitcase carried Fifth on the Floor's merchandise. Now, it serves a different purpose, connecting Wells' past with his next destination. He's still traveling, still writing songs, still spending long evenings behind the wheel. He's just pointed at a different horizon.
Josh Morningstar
Josh Morningstar is a person that lays it all out, in rhyme form, for us all. Yes, there's been trouble in his past. Yes, there's more than likely some more trouble in his future-trouble just seems to follow guys like him, regardless of whether its self-inflicted or by happenstance. But, somehow, he's able to take all that trouble, all that pain, and turn it into something beautiful. This is an artist that gives everything to his art-Van Gogh cut off his ear for his muse; Morningstar cuts out pieces of himself, examines it through the eyes of a humorist with a sense of Shakespearean tragedy, and gives it to the world in three-and-a-half minute sonnets that can make you cry tears of laughter and anguish at the same time. At the same time, his sound has a bit more "twang" than most folk music fans are accustomed to. It's this live show-full of pain, laughter, reality, good times and bad-that has earned Josh Morningstar opening spots for a veritable "who's who" of country and folk music these days.Morningstar has earned the respect of the old guard, counting many of his heroes among his admirers and friends. His friends and tour buddies with folk legend Todd Snider, an artist Morningstar is often compared to thanks to his humorous, observational storytelling-Morningstar describes his own live show as "half song, half stand up." His mentor, Billy DonBurns, has written songs for Willie Nelson, Johnny Paycheck, Sammy Kershaw, and others. Morningstar has also toured with Waylon Jennings' youngest son Elliott, Country Music Hall of Famer Bobby Bare, Travis Tritt, Jason Isbell, Tyler Childers, Travis Meadows, and many others.His dedication has been paying off-fast rising country artist Cody Jinks who has recorded a Morningstar composition-a song called "Must Be The Whiskey"-for his new record "Lifers". "Whiskey" was released as a single and debuted at #1 on iTunes, Amazon, and Google Play, as well as climbing to #1 on the Texas Radio chart), and Morningstar just completed a tour with fellow folk musician Colter Wall, an artist produced by Nashville's newest "go-to" guy, Dave Cobb.Morningstar can be known as a versatile songwriter. He has an upcoming cowriting session with hit songwriter Kendall Marvel-Marvel, a native of Southern Illinois, who has written "mainstream country" number one songs for Jake Owen and others, as well as over sixty cowrites with some guy named Stapleton. As in, Chris Stapleton.