Post Meridian Productions Presents Dudley Taft, Johnny Fink & The Intrusion, Tempted Souls Band and Misterman & the Mojo Band
Sat
September 18, 2021
6:30 pm
(Doors:

6:00 pm

)
The Southgate House Revival - Sanctuary
Ages 18 and Up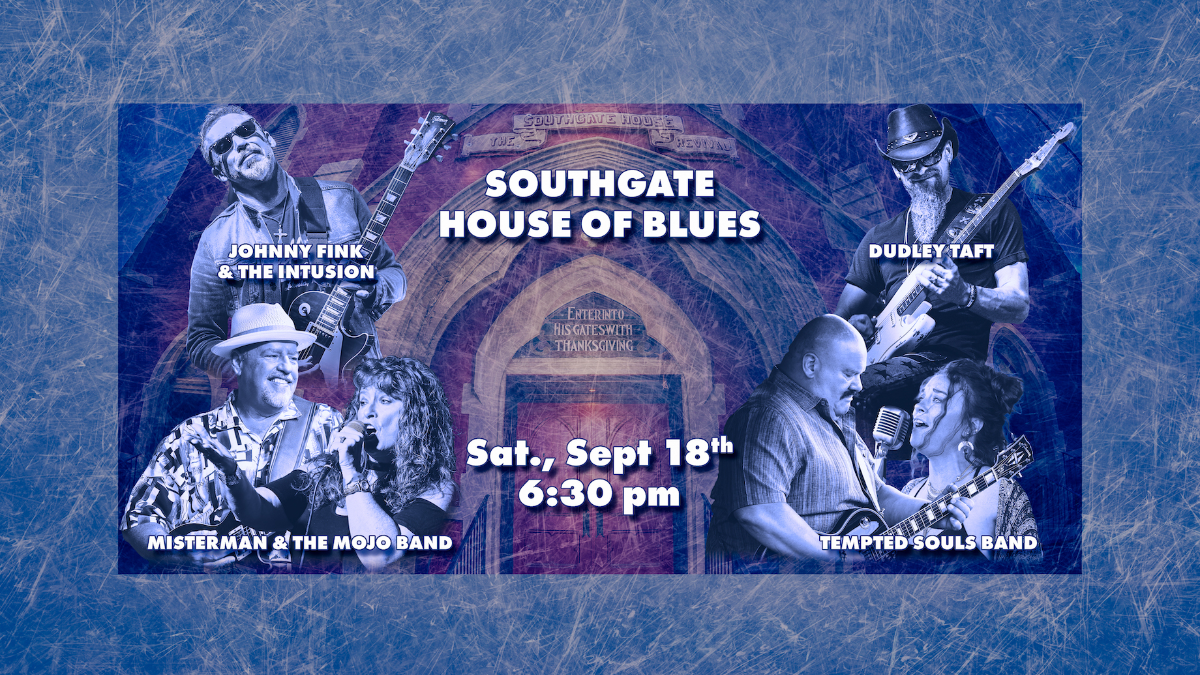 $15.00
Dudley Taft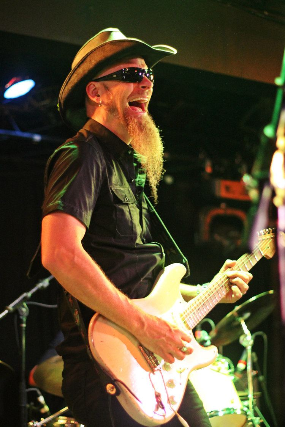 British Invasion, Texas Blues, Seattle Sludge - Dudley Taft grew up in the American Midwest, where he learned the values of friendship, roots blues, rock 'n' roll and a good ear of corn. With a background that includes Berklee College of Music as well as years touring with rock bands Sweet Water and Second Coming, Dudley is a thinking man's blues rocker. There's plenty of swagger here, but also the sensitivity of a thoughtful songwriter. In his music you'll hear delta roots mingling with Seattle grunge, a southern twang with a high-octane crunch. Dudley was nominated "Best Guitarist" by the European Blues Awards in 2017.

Dudley's music career began in high school when he founded the band Space Antelope with friend Trey Anastasio (of Phish). In the 1990's he joined Seattle band Sweet Water, touring the states with Monster Magnet, Candlebox and Alice in Chains. After recording two albums for Atlantic, he left the band to join Second Coming. More touring followed with an album on Capitol Records and a taste of success thanks to the single "Vintage Eyes" which made it to #10 on the Rock Radio charts. In 2006, Taft started playing blues rock in Seattle, and has released six studio albums and one live record. Left for Dead in 2010, Deep Deep Blue in 2012, Screaming In The Wind in 2014, and Skin and Bones in 2015, Live In Europe in 2016, Summer Rain 2017 and Simple Life in 2019. Reese Wynans of Stevie Ray Vaughan fame has played on three of these studio albums. Dudley has had four #1 songs on the Hit Tracks Top 100 charts, a #2 Blues Rock single (Give Me A Song) and Simple Life made it to #9 on the US Blues Rock Album charts.

Taft has been touring in Europe since 2012, and in 2017 Taft was nominated "best guitarist" by the European Blues Awards. His music can be heard on BB King's Bluesville on Satellite XM Radio, Pandora, Spotify, and other streaming services. Dudley's music has been featured in movies and on television, most notably The Sixth Sense, and on That Metal Show and Gene Simmon's Family Jewels. Dudley now makes his home in Cincinnati, Ohio.
Johnny Fink and the Intrusion
Johnny Fink and The Intrusion used to be known as the "Best Kept Secret in the Midwest Blues Scene" among local blues and classic rock enthusiasts.
That was until they won the 2015 Cincy Blues society band challenge....and the made the semi-finals in the 2016 IBC in Memphis Tn. They were also finalists in the 2015 CEA entertainment awards for "best blues band". Then Johnny himself won the 2016 Cincy Blues challenge in the "solo" category....and to top it all off, the band won the 2016 Dayton Ohio blues challenge.
The band placed in the top 8 (of the world) in the 2017IBC Finals.The secret is definitely out....
If you ever happen to ask someone who's seen the band play, you'll likely hear of true musicianship and one helluva good time.
The band was formed in the winter of '92 originally going with the name "The Blue Intrusions" with real-life guitar hero Johnny Fink pulling together a powerful 4-piece lineup of talented pro players through a diverse blues spectrum. They covered a wide range of blues, tapping the soul of the music from well know legendary blues artists. Jammin' everything from the Allman Brothers to Buddy Guy, then swinging from Albert Collins to Lonnie Mack.
After two years of the band performing and crowd pleasing at well known local establishments like; the Local 1207, Allyn's Cafe, Mansion Hill, Lucille's, Burbank's, several popular Foley's locations… Johnny took over the reins. He led the band into a new era as a tighter three-piece blues unit.
The band sports over 35 years of overall professional musical experience, and each member shares an equal passion for old school classic rock and blues. Once you hear them simply open on a song, it becomes quite obvious that the band has talent, and true professional showmanship. Every classic rock and blues enthusiast around now knows where "the real deal" offers up a great show.
Over the years The Intrusion has evolved and changed up like any band, which is inevitably par for the course. Fortunately and rare in the industry, the band has never experienced any dramatic road bumps or "breakups" throughout the years. No bridges were ever burned, no friends were ever lost, and they never skipped a beat. In '05 they brought on the talented drummer Doug Moore, then in the fall of '07 long time friend and too-cool bass guitarist Matt Newman joined. They are always around somewhere, rockin' the scene at blues festivals, events/venues, and popular establishments throughout the Greater Cincinnati and Northern Kentucky area.
Their original music contains true conviction and passion often missing from others in the genre. And don't be shy about walking up too request your favorite classic rock song, or memorable blues tune – they know them all..
Check out their upcoming gigs, then drop on by sometime too see for yourself why they are no longer called the best kept secret but rather "one of the best" in todays contemporary blues scene.
Tempted Souls Band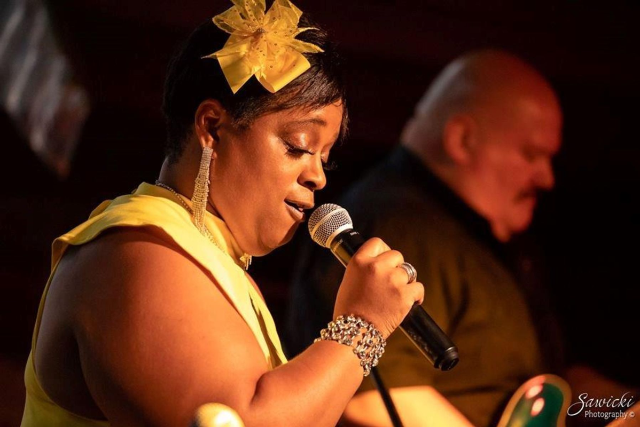 The Tempted Souls Band's roots are in the Blues genre. Our set lists consist of Blues, R&B, and an eclectic mix of standards with that blues "feel." The band has been performing since 2004. We perform at a variety of Blues festivals and other events. Each of the band members are top-notch trained musicians who have studied and worked at their craft for decades. It shows through the quality of music performed.

Misterman And The Mojo Band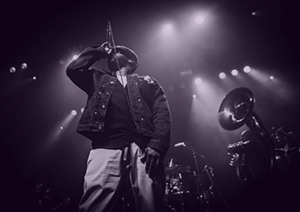 Misterman and the Mojo Band are a group that plays the blues the way it used to be, with heart and soul and groove and feelings. Guitarist Bob Herrmann leads the band through classic and contemporary blues songs, from blues centers like Chicago, Memphis, Texas, and Cincinnati. Bob is a veteran of many Cincinnati blues bands that have won local blues challenges in Cincinnati and Dayton, and has played in the semifinal round of the International Blues Challenge 3 times.
The Mojo Band includes Greg (keys and vocals) and Nancy Hudson (vocals), Tony Guethlein (bass and vocals), Chris Glen on drums and Jimmy Bays on Sax.
They will entertain you blues songs from the masters, and some of them with a totally new twist. They honor their blues forefathers and still put their own spin on it.