Waker
Thu
August 12, 2021
9:00 pm
(Doors:

8:00 pm

)
The Southgate House Revival - Revival Room
Ages 18 and Up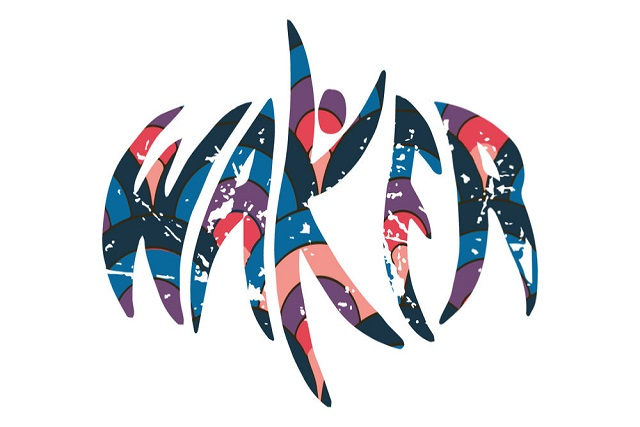 $10.00
A six-piece ensemble from Nashville, Tennessee, Waker's sound spans the American musical spectrum. The group combines the spirit of classic rock, the pathos of Motown soul, the restless experimentation of jam-band music, and the songwriting acumen of the best indie rock and what results is a wholly original and stirring aural gumbo. It's this unique sound that's earned them slots on stages at Bonnaroo, Hangout, and SXSW.
This year, the band is poised to release its debut album, Fresh Out. Produced by Lincoln Parish, best known as the lead guitarist for Cage the Elephant, the album is the story of an American road band in the year 2020 and the trials and tribulations they've had to endure along the way.
The road to Fresh Out was long, but ultimately, it was a rewarding one for Waker. The band's narrative stretches back to the mid-aughts, when Chase Bader and Conor Kelly (electric guitar) met as classmates in fifth grade in Catholic school in Colorado. After playing in various high school bands together and learning from each other musically, Chase moved back to his native Alabama his senior year. The two remained in close touch, as friends and musical partners, and eventually ended up together at Belmont University in Nashville.
While at Belmont, Chase and Conor formed a band called Koa. "We saw there was a trend around Nashville with bands releasing a lot of music," says Conor. "Instead, we thought it would be cool to start developing a core group of fans and start to create a fanbase. We started playing live immediately."
This incarnation of the group saw the addition of bassist Ryan Ladd, percussionist Ryan McClanahan, and sax player Al Mathews. The group played house shows in Nashville before touring the Southeast and the West, playing everything from frat parties to festivals. Make no mistake, this is a band that has paid its dues, sleeping in moldy hotel rooms and clocking endless hours in a run-down van, traversing the nation's highways and byways. Some time later, the guys brought on drummer Dave Czuba to cement the band's lineup and it was around this time they rechristened the band Waker.
These formative experiences on the road, trying as they were, only brought the band closer together. For years, the group, who has only released one EP to date, labored in the studio, working on a full-length debut album that was eventually scrapped. Yet Waker has always been a band that thrives on spontaneity, natural energy, and that sense of being in the moment. The sessions for the first album attempt were replete with second-guessing and overdubbing, draining the songs of their original zest. The band is a truly democratic enterprise, something of a rarity in the world of pop music, with all members contributing to the songwriting and arrangements. The work on the road provided the vital energy to propel their artistic vision into its present fruition.
Waker now sits outside the frame of Fresh Out, and they like what they see. They're eager to give it another life on stage, where it can grow in the hearts and minds of their burgeoning fan base. As Chase says, the music of Waker is all about what's possible, and Fresh Out is chock full of possibility.
Waker
Waker was founded by childhood friends and songwriting duo Chase Bader (Vocals, Acoustic) and Conor Kelly (Electric Guitar). The group hails from Nashville, mashing soul, rock & roll , & funk into an eclectic, danceable sound, focusing on songs that aim for the heart, head... and feet.

Originally known as Koa, Waker christened in late summer 2016 following the addition of Dave Czuba (Drums) and David Crutcher (Keyboards) to the already talented lineup of Ryan Ladd (Bass), Alex Mathews (Saxophones), and Ryan McClanahan (Percussion).

With a name that stems from the line, "Getting close to bedtime, time to wake," in their song, "Fever," The intention has always been clear, to "wake people" with their music. In a short amount of time, the band has already conquered festival stages at Bonnaroo, ACL, Hangout, SXSW, Firefly, and Wakarusa. They've toured with Blues Traveler, JJ Grey & Mofro, Moon Taxi, Galactic, the Wailers, recorded a session for Audiotree Live, and headlined shows across the country.

Since the release of their 2015 EP, the band has continued their nonstop regiment of touring & writing. Before the summer of 2017, Waker released two singles, "Wake Me Up" & "Pike", both of which will be featured on their debut album due sometime in 2018.

Waker is an experience meant to be shared with others.