Johnny Fink Solo CD Release Show, with Special Guests N2Crew and Steve Shackelford
Sat
January 15, 2022
8:00 pm
(Doors:

7:00 pm

)
The Southgate House Revival - Sanctuary
Ages 18 and Up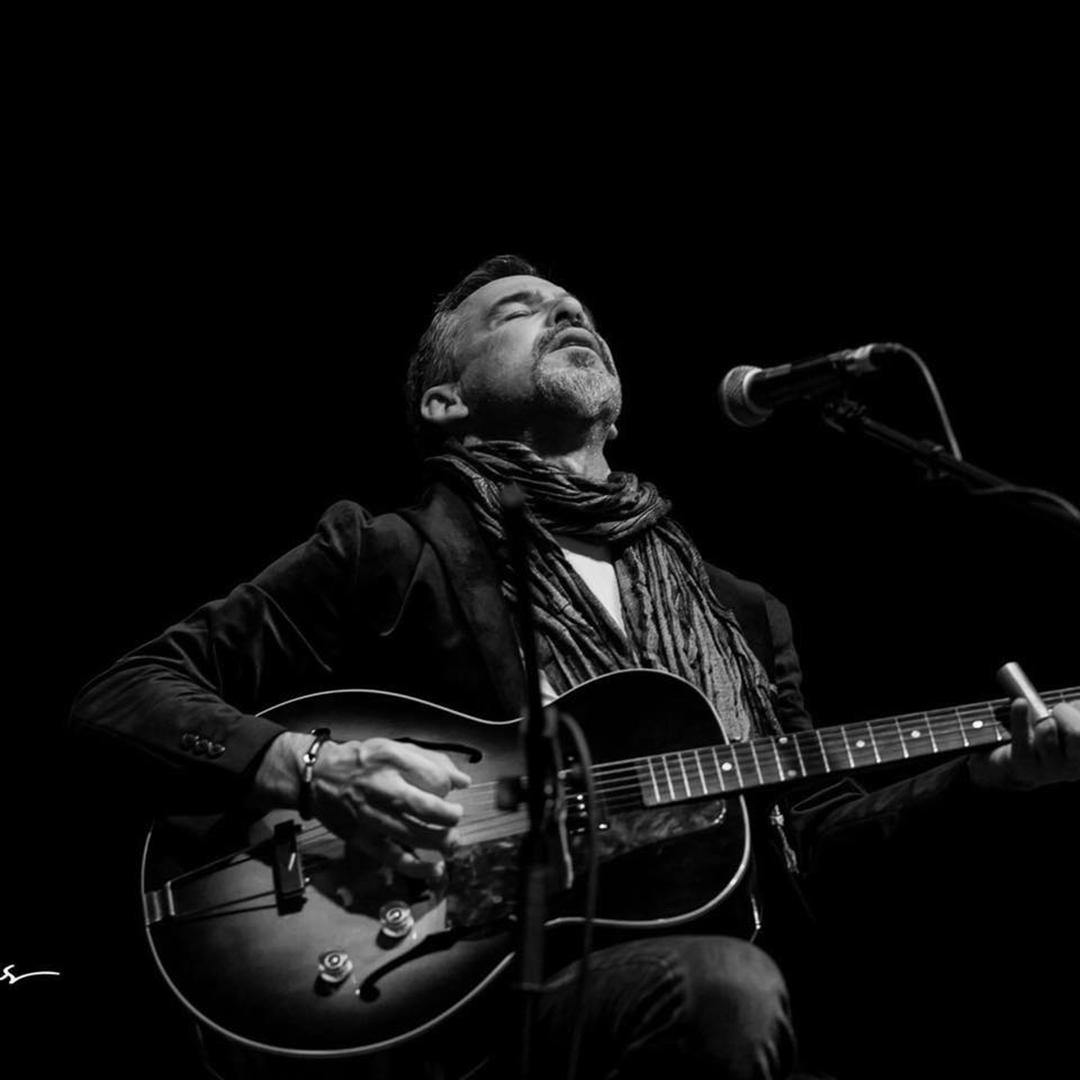 $20.00
In accordance with CDC guidelines, and so that we may all enjoy live music, masks are strongly recommended when attending events at SGHR. COVID protocols will be in place.
Johnny Fink (Solo)
Johnny Fink and The Intrusion is known as the "Best Kept Secret in the Midwest Blues Scene" among local blues and classic rock enthusiasts. If you ever happen to ask someone who's seen the band play, you'll likely hear of true musicianship and one helluva good time.

The band was formed in the winter of '92 originally going with the name "The Blue Intrusions" with real-life guitar hero Johnny Fink pulling together a powerful 4-piece lineup of talented pro players through a diverse blues spectrum. They covered a wide range of blues, tapping the soul of the music from well know legendary blues artists. Jammin' everything from the Allman Brothers to Buddy Guy, then swinging from Albert Collins to Lonnie Mack.

After two years of the band performing and crowd pleasing at well known local establishments like; the Local 1207, Allyn's Cafe, Mansion Hill, Lucille's, Burbank's, several popular Foley's locations… Johnny took over the reins. He led the band into a new era as a tighter three-piece blues unit. They expanded their sound to include subtle jazz influences, and deeper investigations into the sonic realm of the Fender Stratocaster experience.

The band sports over 30 years of overall professional musical experience, and each member shares an equal passion for old school classic rock and blues. Once you hear them simply open on a song, it becomes quite obvious that the band has talent, and true professional showmanship. They might not be able to maintain their local status much longer of being known as the best kept secret, it's just a matter of time before every classic rock and blues enthusiast around discovers where "the real deal" offers up a great show.

Over the years The Intrusion has evolved and changed up like any band, which is inevitably par for the course. Fortunately and rare in the industry, the band has never experienced any dramatic road bumps or "breakups" throughout the years. No bridges were ever burned, no friends were ever lost, and they never skipped a beat. In '05 they brought on the talented drummer Doug Moore, then in the fall of '07 long time friend and too-cool bass guitarist Matt Newman joined. They are always around somewhere, rockin' the scene at blues festivals, events/venues, and popular establishments throughout the Greater Cincinnati and Northern Kentucky area.

Check out their upcoming gigs, then drop on by sometime too see for yourself why they're called the best kept secret on the local blues scene. And don't be shy about walking up too request your favorite classic rock song, or memorable blues tune – they know them all. There are also several original songs the band has produced, which are definitely worth a request.
North 2nd Crew
Steve Shackelford