The Wooks
Fri
April 1, 2022
8:00 pm
(Doors:

7:30 pm

)
The Southgate House Revival - Sanctuary
Ages 18 and Up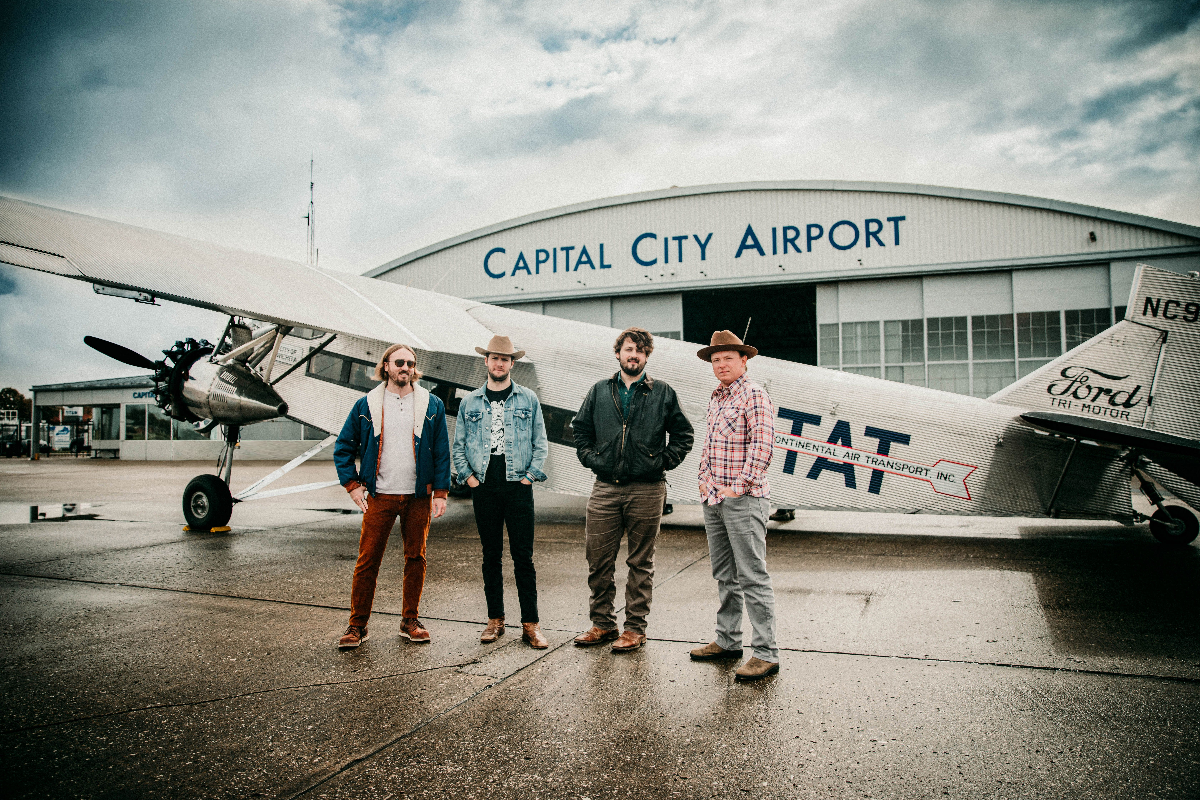 $15 Advance $20 Day Of
In accordance with CDC guidelines, and so that we may all enjoy live music, masks are strongly recommended when attending events at SGHR. COVID protocols will be in place.

An award-winning bluegrass band inspired by the traditional as well as the unconventional, The Wooks have established a distinctive sound through original songwriting, exceptional musicianship, and outside influences ranging from jam bands to Southern rock. Their exhilarating third album, Flyin' High, offers a refreshed lineup of the group, even though its members have been crossing paths with each other at music festivals for years.
"I'm proud of the quality of words, especially from the guys in the band, because they didn't really share their songs with me until we started working on this album," says CJ Cain, one of the band's founders. "Everybody goes through that process where they start writing songs and then they take the leap of like playing them for someone else. I love the songs that I wrote on it, but I'm very pleased with their level of writing, too, particularly because they're younger than me. It's pretty inspiring to see."
As the band's guitarist and one of its three lead singers, Cain has kept his home base in Lexington, Kentucky, throughout the evolution of the Wooks, which started as a low-key duo in 2014. The lineup now includes Harry Clark on mandolin and vocals, George Guthrie on banjo and vocals, and Allen Cooke on Dobro, with the latter three musicians based in Nashville. A few different bass players stay in rotation on the road, filling out the ensemble's driving sound.
Rather than repeating the formal studio experiences for past albums, The Wooks recorded Flyin' High over two sessions in Nashville in the home studio of bluegrass guitarist Jake Stargel. As the album's engineer, he brought an easygoing vibe as well as acoustic expertise to the project. In addition, the band stepped into the role of producer for the first time.
The Wooks
Energetically honoring the sound of traditional bluegrass and mountain music, with threads of singer-songwriters, rock, and jam bands woven throughout, The Wooks are as at home playing a festival stage as they are in a barn in the heart of Kentucky's horse country. The Wooks: CJ Cain (guitar), Galen Green (mandolin), Arthur Hancock (banjo), Roddy Puckett (bass), and Jesse Wells (fiddle), were born over 20 years time somewhere between a high school snack bar, an Irish pub, over the radio waves, and a festival jam circle. Inspired by legends and trailblazers like Crowe, Simpson, Whitley, Bush, Stapleton, and Rice, who cut their teeth on stages throughout the Bluegrass Region, The Wooks translate the sights and sounds of the people, hills, bars, roads, and creeks around them into songs and shows that captivate. With both respect and originality, The Wooks are the natural evolution of a sound that has always been here.