Angela Perley, Megan Wren
Fri
March 11, 2022
8:00 pm
(Doors:

7:00 pm

)
The Southgate House Revival - Revival Room
Ages 18 and Up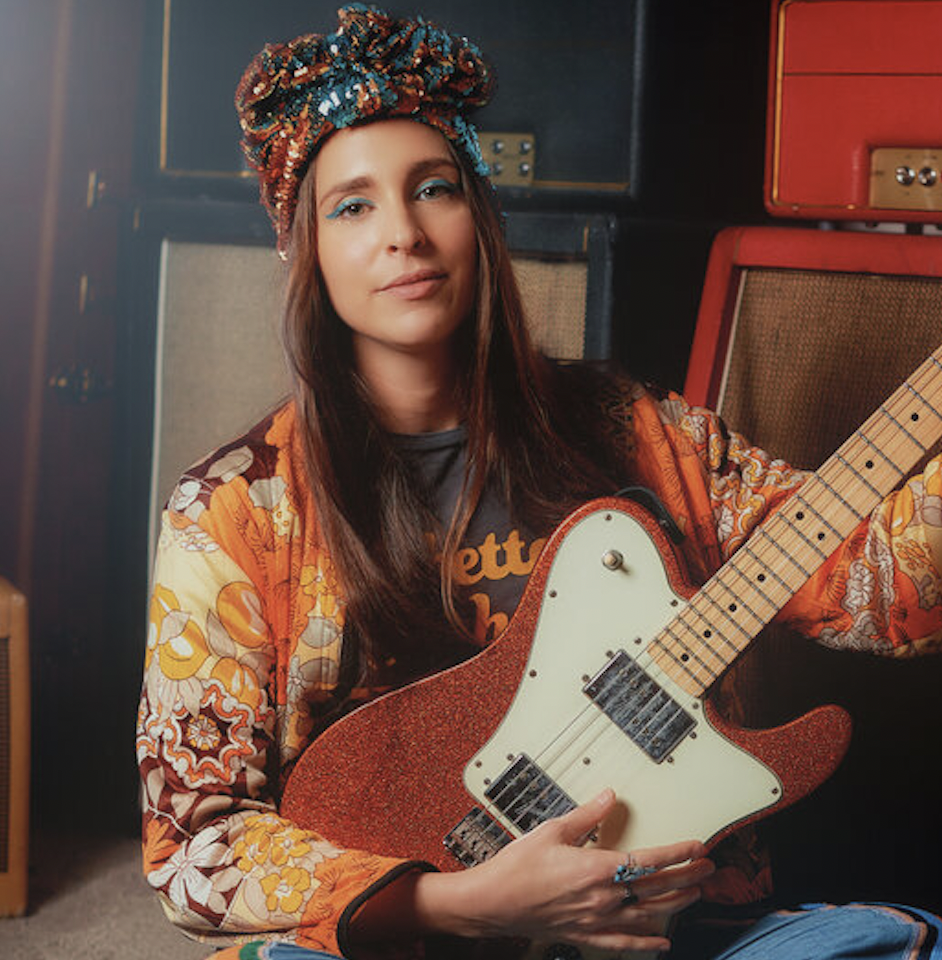 $15 adv/$18 dos
In accordance with CDC guidelines, and so that we may all enjoy live music, masks are strongly recommended when attending events at SGHR. COVID protocols will be in place.
Angela Perley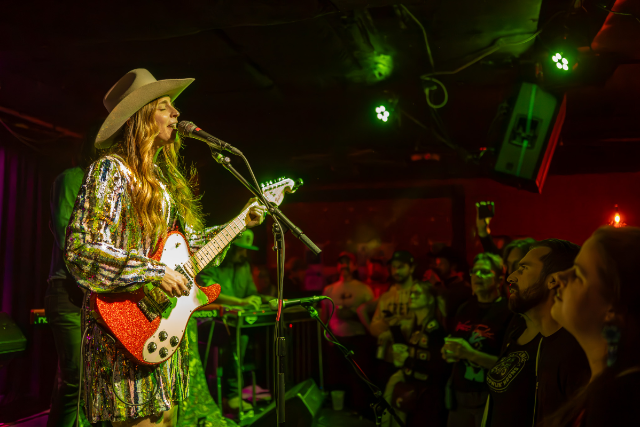 Angela Perley's been writing tragic love songs rooted in folk, cosmic country and indie rock for over a decade now, and it all started with The Howlin' Moons, an American rock band from Columbus, Ohio. Perley began making demos in college, dressing them up in brown paper bags (CD sleeves with personalized artwork and a decorative track list on the flip-side). Soon enough, Perley's demos were heard by Fred Blitzer, CEO of Vital Companies, who arranged for Perley to meet and begin working with Columbus-based musicians Chris Connor and Billy Zehnal.

In quick succession, Angela Perley & The Howlin' Moons found themselves performing at Nelsonville Music Festival alongside acts like The Flaming Lips, St. Vincent, Randy Newman, Merle Haggard and Gillian Welch. In 2018, Perley and her band performed at an official showcase during Americanafest with Ruby Boots, Ladies Gun Club, Lilly Hiatt and Lucie Silvas at The Basement East in Nashville, TN. Since then she has opened for Lucinda Williams, Patrick Sweany and Tyler Childers, and has shared bills with Angel Olsen, Nathaniel Rateliff & The Night Sweats and Courtney Barnett.

All of this has led up to Perley's forthcoming LP, 4:30 (out Aug. 2), her first solo effort which she co-produced with longtime guitarist and collaborator, Chris Connor. During the final phase of production, she called on Michael Landolt (Maroon 5, O.A.R.) to mix the record and Dave Collins (D'Angelo, Bruce Springsteen) for mastering. Her third full-length record illustrates the songwriter's knack for deft storytelling, warm vocal layers and disarming melodies that beget personal growth and mobility, surging from raw and far-sighted pathos. Robbie Crowell (Deer Tick, Diamond Rugs) contributes Hammond organ, Wurlitzer and Piano, adding crucial texture to the album, a la Al Kooper (Highway 61 / Blonde on Blonde era). Chris Connor's guitar parts and song arrangements provide a lush and expansive soundtrack for Perley's songs with touches of psychedelic delays and smoky tremolos to compliment her sonorous vocals.

Perley's character-driven love songs on 4:30 are surreal in their ability to master genre-fluidity, with forthright storytelling, wry lyricism and a host of dreamy instrumentation. Colorful acoustic and electric pianos, rich and elegant strings (i.e. "Don't Look Back Mary"), breezy organ and punctual pedal steel (i.e. "Snake Charmer"), along with soft and sweet folk and pop melodies reminiscent of Patsy Cline and Jenny Lewis (i.e. "Local Heroes" & "4:30") pervade the record. Perley is a self-taught guitarist, gravitating toward folk giants and personal heroes such as Bob Dylan and Neil Young. "I taught myself a couple chords on guitar and then that was it. I was really into solo performances at first, and told myself, 'Okay, I can do this,'" says Perley. Other early influences include Lucinda Williams, Patti Smith, and David Bowie.

Perley's music is replete with realism and her methods of storytelling are deep and refreshing. This combination reveals an uncanny ability to finesse characters and poetry out of real life events, culling from important figures in her life with an effortless, stream-of-consciousness zeal. "Being realistic but also never giving up your sense of wonder about the world of art and music has been paramount to my growth as a songwriter," says Perley.

4:30 a.m. also happens to be Perley's bedtime. "4:30 is when my body's natural sleep cycle begins so if I'm not on a schedule I tend to stay up until then," says Perley. "My creative time begins as soon as the sun goes down. I'm definitely a night owl. I don't know what it is... but there's something special about it. It's dark outside, and it's quiet."
Megan Wren
Megan Wren is an Americana artist with a touch of edge. Inspired by the likes of Brandi Carlile, Jade Bird, and Katie Pruitt, she is steadily growing into a presence that is all her own. Megan values giving back and prioritizes philanthropy in her artistic decisions; through the last year she has become known for her regular charitable and community-building livestreams. Her debut EP Sympathetic Vibrations is available on all streaming platforms, and she is currently dedicating her time to writing her next original release.