Cincy Groove Music Festival
Sat
November 19, 2022
6:00 pm
(Doors:

5:00 pm

)
The Southgate House Revival - Sanctuary
All Ages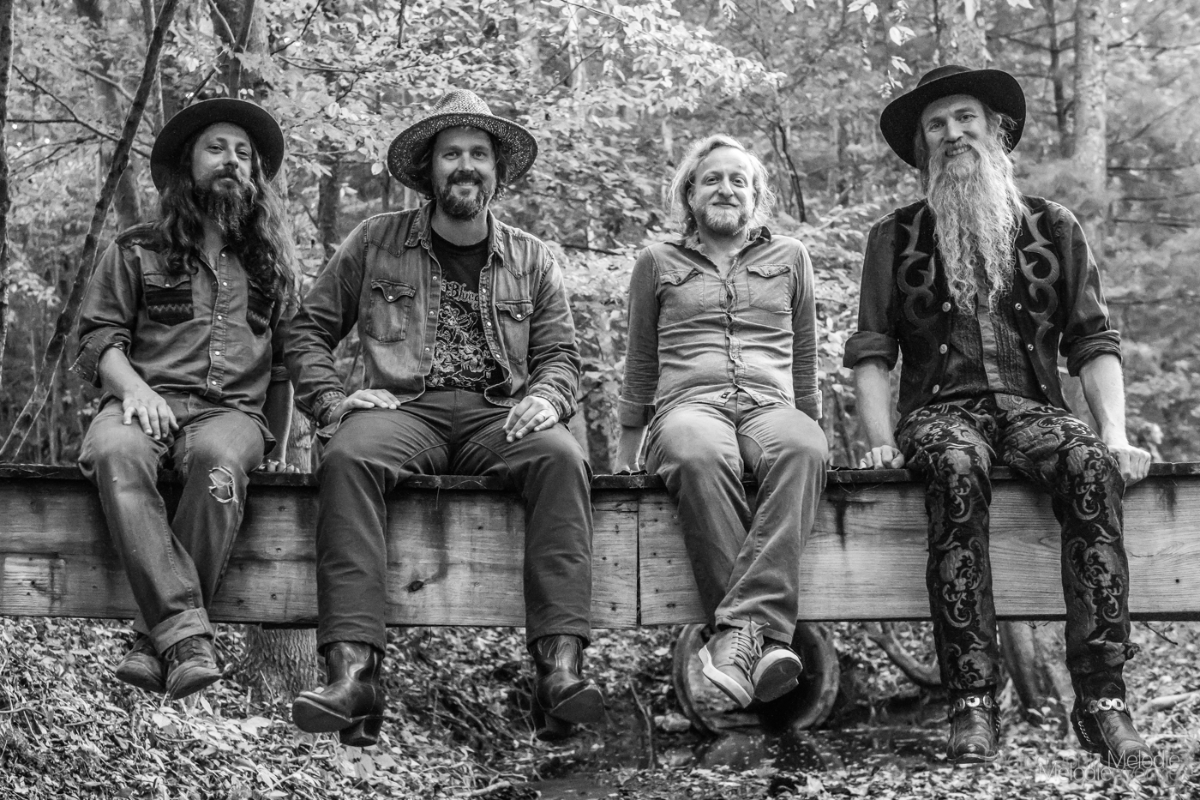 $20
In accordance with CDC guidelines, and so that we may all enjoy live music, masks are strongly recommended when attending events at SGHR. COVID protocols will be in place.

Cincy Groove Music Festival
Celebrating 15 years of CincyGroove.com
Samuel Harness
Noah Smith (full band)
Chicago Farmer & The Field Notes
500 Miles to Memphis
Noah Wotherspoon
Samuel Harness
Noah Smith
Noah Smith grew up exploring the endless trails of woods and still waters of Brown County, Ohio. At a very young age Noah knew music would be his life's path. Cereal bowls turned into drum sets, endless hours of garageband practices, and an insatiable ambition that lyrics and melodies could transcend it all would be early indicators of his life filled with music. As a songwriter and a performer Noah was influenced by a wide array of musical influence such as Paul Simon, Johnny Cash, Alan Jackson, to bands like Brand New, Taking Back Sunday, and Death Cab for Cutie. Humbled by the impact these greats left on his life he often reflects on a modified version of his favorite Sir Isaac Newton quote, referring to himself as a boy who has "walked on the shoulders of giants."

As his story continues Noah Smith has now had opportunity to share the stage with some of the industry's most talented Artist such as Josh Turner, Cassade Pope, Steve Miller Band, David Alan Coe, Aaron Tippin, Reckless Kelly, Crystal Bowersox, Levi lowery and Andrew Combs. Noah has continued to grow and flourish as an artist. Lyrically Noah creates a simple home for his listeners to briefly escape to. Musically his energy and presence on stage impacts rooms large and small. ​Touring regionally with several bands over the years, Noah has found himself a home away from home in music city. Lately Noah finds himself writing on a weekly basis out of Nashville, TN. His music is a capsule of childhood faith, ambition, a little bit of love, God's good word, and the uphill climb to living an American boys dream.

"No matter what the sounds, I was putting on my homemade mix tapes, there was always a story involved. Lyrics mattered most to me, if Ohio is the melting pot of the country? My mixtapes were cassettes patchworked together with the same sonic landscape. I can only hope my songwriting does the same."

Noah is a graduate of the University of Cincinnati College-Conservatory of Music with a degree in Electronic Media, Music Production and Audio & Video Design. It was during college while building life experiences, Noah's songwriting began to flourish. Heart Ache, God's Blessing, and the devils conviction all found their way into his life and the lyrics he penned. After deciding to go out on his own and start his solo career, Noah received numerous accolades including Nominations for Best Live Act, Best Country Artist and Artist of the year 2016 Cincinnati Entertainment Awards. Noah has several releases on various Media Outlets and is currently touring 10 states throughout the midwest.

With God given talent and natural musical inclination, Noah's old soul, deep thinking, and love for lyrics led him to an aggressive path of writing songs, everyday simple prose and melody immediately found their way into storytelling at its best, songwriting.
Chicago Farmer
Lyrically driven, Chicago Farmer delves into the social and political issues of today's world, taking it all in and putting it back out through music as a commentary on modern times in the Midwest. With his unfeigned and relatable approach, Chicago Farmer has earned a place in the heart of this generation's rise of protest songs. He composes music written and sung by and for the working man, the "regular person", bringing to mind modern day folk tales.
500 Miles To Memphis
"They don't sound like anyone else. At all. Or at any point."
"500 Miles To Memphis have constructed something wonderful here."
""Blessed Be The Damned"? Hell, yes. The Devil always has more fun, you see, and damn me, this is good." - Andy Thorley, Maximum Volume Music
"Blessed has so many catchy songs, it's easy to find yourself tapping your feet along with the groove instead of taking notes or writing a review, and nearly impossible to find a favorite. In short, if you like rock, you'll like this album. The mean mountain riff of the title track, the 90s punk of "No Doubt About It," the bluegrass-cum-cowpunk of "In My Chest" – the album is just good from front to back and might be 500 MTM's best yet." - Brandon Wheeler, CincyMusic.com
"Guitars crunch madly, spurred to high gallopby the same splendidly indomitable beat that's always propelled rock'n'roll. And robust vocals make fine topping for sometimes Celtic-informed "Americana Punk"-DC Larson's Jukebox
"this bunch blows their sound wide open as this sounds nothing like the last 4 entries. Aggression is always in fashion and the malcontent vets brought in as ringers here know how to turn it up to 11." -MidwestRecord
"500 miles to Memphis is a great American rock band that has been making infectious roots and punk music for years while managing to stay under the radar of the mainstream. This new record is everything that is good about rock 'n' roll." - Ryan Smith (Soul Asylum, The Melismatics)
Noah Wotherspoon (solo)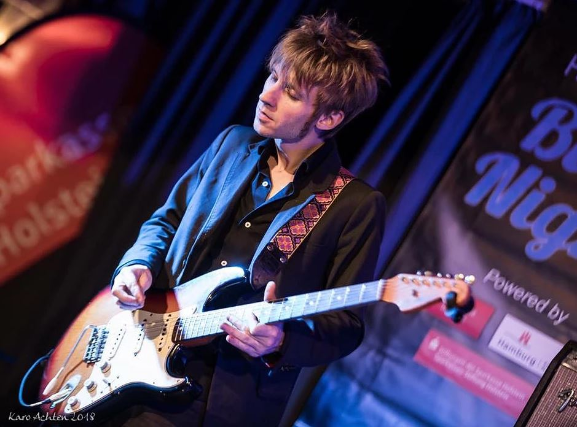 The Noah Wotherspoon Band hails from southwest Ohio. Wotherspoon has been immersed in the blues and mesmerizing audiences with his soulful guitar playing since he was a teenager. In 2015, Wotherspoon received the Best Guitarist Award at the International Blues Challenge and the band placed 2nd in the finals. Since the competition, they have been playing festivals and venues around the country and in 2016, will be performing in Europe. This year also saw the release of the band's debut studio album entitled "Mystic Mud", which was selected by the Cincy Blues Society as the Best Self-Produced CD for entry into the 2016 IBC's. The release was also presented a "Jimi Award" for Best Blues/Rock Album of the Year by Blues411.

The Noah Wotherspoon Band uses Nowhere Bear Guitar Straps.