Riot Rose Burlesque and Variety Show featuring Jimmy Psycho
Sat
July 2, 2022
9:00 pm
(Doors:

8:00 pm

)
The Southgate House Revival - Sanctuary
Ages 18 and Up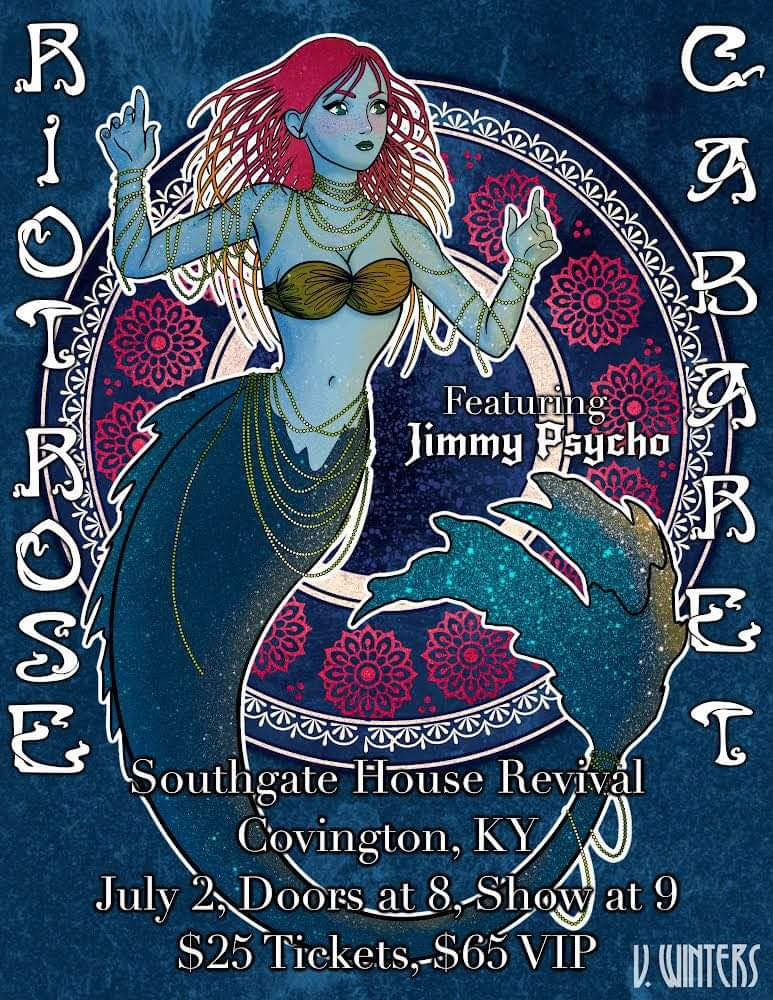 $25 Advance, $65 VIP Table
Riot Rose Burlesque and Variety Show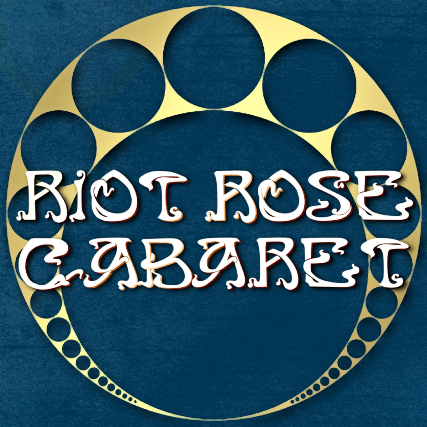 A celebration of talented performers! We produce top notch variety shows and events.
The Jimmy Psycho Experiment
The Jimmy Psycho Experiment is usually described as "the world's only spooky/sci fi/punk rock lounge act". Imagine your favorite classic rock/punk rock songs and horror/sci fi movie themes,played in that cool old-school lounge vibe ...everything from The Munsters to Star Wars, from David Bowie to The Sex Pistols...think "The Rat Pack meets The Ramones" .
The unique sound and showmanship, which includes various costume changes, has proven successful in a wide variety of settings and has made "The JPX" one of the busiest lounge/exotica bands in SoCal since the first show three years ago. In addition to the monthly standing gigs with the notorious Devil's Playground burlesque shows, recent shows include a repeat performances at Stan Lee's Comikaze Expo, ScareLA, (alongside Elvira, "Mistress of the Dark" and "Weird Al" Yankovic), and Tiki Caliente. Other past events include repeat appearances at Tiki Oasis, the Tiki Underground, and the Food Network's "Art of the Cocktail" Party in NYC alongside Jeff "Beachbum" Berry! Additionally, The Jimmy Psycho Experiment had the honor of bringing their unique show to the usually heavy and loud INK 'N IRON festival to an incredibly enthusiastic audience! The band has shared the stage with a variety of notable music acts, ranging from punk, metal, and more traditional tiki/surf/rockabilly bands.
Not only a feature act, THE JIMMY PSYCHO EXPERIMENT has also had standing gig providing musical atmosphere music as the "house band" at various special events that include art show openings, film screenings, special dining occasions, and frequent sponsored beer/wine/liquor hosted parties.
In December of 2017, The Jimmy Psycho Experiment released their third full-length release titled "MOSH PITS AND MAI-TAIS: The Ultimate Punk Lounge Party". This comes as the follow-up to the the very well-received first and second releases, the horror movie-themed MAD MONSTER COCKTAIL PARTY (2013) and the sci-fi themed companion, INTERGALACTIC PLAYBOY(2015).
The Jimmy Psycho Experiment continues to work hard, expanding the playlist and stage show, and playing a regular string of live shows. 2018 is already shaping up to be the busiest year yet with confirmed appearances at The House of Blues, Star Wars Celebration Weekend Party, Tiki Oasis, Tiki Caliente, and their first international outings!