Parker Millsap (and his band) with Ray Vietti
Wed
October 5, 2022
8:00 pm
(Doors:

7:00 pm

)
The Southgate House Revival - Sanctuary
Ages 18 and Up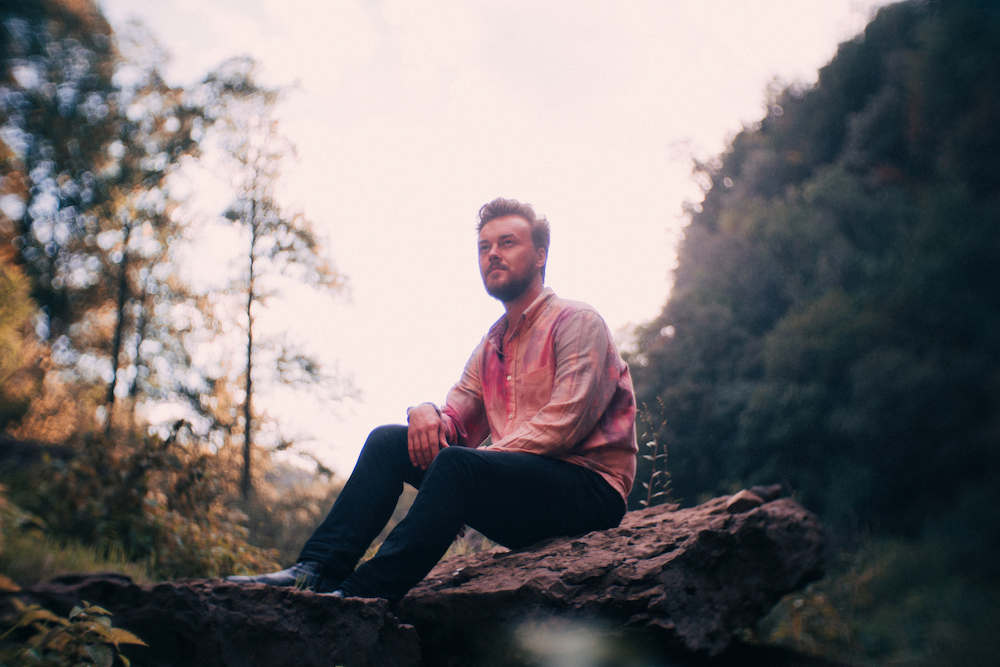 $25.00
Parker Millsap
At only 24 years of age, Oklahoma native Parker Millsap is quickly making a name for himself with his captivating live performances, soulful sound, and character-driven narratives. He recently wrapped up a banner year, which included his network television debut on CONAN, an invitation to play with Elton John at the Apple Music Festival, an Austin City Limits taping and an Americana Music Association nomination for Album of the Year, as well as winning the International Folk Music Awards' Artist Of the Year. Parker's most recent release, The Very Last Day, has received praise from The New York Times, The Boston Globe, LA Times, Austin Chronicle and Rolling Stone to name a few.

Parker grew up in the tiny town of Purcell, OK (pop. 5,952) where he attended a Pentecostal church with his family three times a week for most of his youth. Though Parker doesn't consider himself very religious these days, the experiences engraved upon him inform his songwriting. Blending that fire and brimstone preaching with rock, country, blues and Waits-ian imagery, he has created a sound uniquely his own.
Parker first picked up an acoustic guitar at nine, then plugged in and went electric after getting into Eric Clapton and Stevie Ray Vaughan, eventually starting a cover band, Fever in Blue, with classmate Michael Rose who still plays bass with him today. After graduating high school, he moved to Northern California, where he interned at Prairie Sun Recording, the studio where Tom Waits recorded Bone Machine and Mule Variations. Returning to Oklahoma, he put down the electric guitar and got into songwriting, releasing an indie album in 2012, Palisade, which he sold from the back of his van.
A trip to Nashville found Parker playing at the Tin Pan South songwriter's festival, where his performance impressed Old Crow Medicine Show's manager so much that he invited Parker to open a string of dates for the band, later leading to a slot on their New Year's Eve gig at the Ryman Auditorium. Parker has also opened dates for Jason Isbell, Tedeschi Trucks Band, Lake Street Dive, Lucinda Williams and Shovels & Rope.
"I like to set goals for myself that are impossible to reach," he explains. "That way, I always have something to aim for, a better song, different characters, new stories. I just want to pay the bills and feed my dog, and maybe buy a new guitar every now and then. That's all I need. I don't want to be Elvis Presley, but I wouldn't complain if a million girls screamed for me, either. Just don't tell my girlfriend that." Parker Millsap is ready to share his Oklahoma roots with the rest of the country, and, hopefully, the world.
Ray Vietti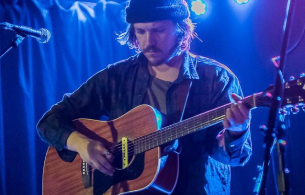 of The Harmed Brothers

Nestled between the rolling farmland of Oregon's Willamette Valley and the impossibly tall trees further south, the gold and timber town of Cottage Grove has always drawn an eclectic mix of dreamers, drifters and prophets to its downtown Main Street.

For about a decade now, many of these frontier misfits have gathered to carouse and quench their thirst at the Axe & Fiddle Pub, and if the Harmed Brothers owe the path they've forged these past few years to any particular beer-soaked barroom along the way, it's got to be the Fiddle.

It's more than likely the place where, in early 2009, singer/songwriter Ray Vietti — already the veteran of one ambitious but ill-fated musical dream — first encountered Alex Salcido, and it's probably where the two musicians first decided to jam. Soon enough, Vietti would come to recognize Salcido as a kindred spirit in both vision and song, and the young tunesmith would help write the Harmed Brothers saga with an insightful, often wistful lyrical and instrumental voice that offers a fitting complement to Vietti's gritty baritone and powerful chords.

The fledgling duo paused in the Grove for a moment, gathering steam, trading tunes and talking possibilities, performing for crowds there and in nearby Eugene before striking out for the open road — their second home ever since and the undeniable inspiration for many of the songs and stories to follow.

Soon after their first meeting, Vietti and Salcido quickly recorded and released their independent debut, "All The Lies You Wanna Hear," and began to tell the tales of love, loss, hard-drinking and redemption that have since endeared them to legions of fans and fellow musicians.

In 2011, the Harmed Brothers' evolution as songwriters and as a touring act showed through with their sophomore effort, "Come Morning," a release from Oklahoma-based Lackpro Records that sways with the rhythms of the road and the forlorn waltzes of a nation's dive bars and dance halls.

These days, they call it "indiegrass," the rustic American musical blend that celebrates and chronicles the physical and emotional gauntlet the Harmed Brothers have always ridden, zigzagging endlessly in vans across the nation. It's an inclusive sound, the melding of two unique voices adorned each night with the contributions of the many pickers, singers and songwriters the Brothers have encountered in their travels.

It's known as the "Harmed Family Roadshow," and it's as much a nightly happening as a sound in constant flux — from a jangly acoustic three-piece one night to a manic mariachi string band the next, a wall of rock-and-roll bombast at times giving way to the whispered incantations of two folk troubadours, often within the span of a single song.

Two years more on the road brought a European tour and a host of new fans, and by 2013, Salcido and Vietti stood poised to offer their most ambitious album to date. "Better Days," recorded in a St. Louis studio and released by Portland, Oregon-based Fluff and Gravy Records, draws inspiration from themes of personal growth and redemption as well as the hurdles, heartbreaks and mishaps that have always accompanied the traveler's search for enlightenment. Praised as "honest and inspired, devoid of posturing and pretense," "Better Days" features some of the Harmed Brothers' deepest grooves and their most plaintive and enduring tunes to date.

In the winter of 2015, the "Harmed Family Roadshow" gathered together in all its tattered glory in Portland, Oregon, the Brothers' adopted home and headquarters, to begin amassing the riffs and recollections that will become their definitive recorded work. Due from Fluff and Gravy in early 2016, the album draws from the tales and talents of many of the duo's closest collaborators and dearest friends. It promises textures never before captured on a Harmed Brothers release, brought together by the two visions and voices that propel the band toward an inspired and undeniable future.