A Night of Venom: A Benefit Concert For Venomous Valdez
Fri
October 21, 2022
7:00 pm
(Doors:

6:30 pm

)
The Southgate House Revival - Sanctuary
Ages 18 and Up

$15 adv/$20 dos
Venomous Valdez is a name synonymous with the local music scene. She has been a cheerleader for the scene in many forms over the years at many posts including; WEBN, WAIF, MPMF, managing local bands, booking local bands for many events, and hosting radio shows for CincyMusic on WNKU and The Project.
Now she needs our help.

She has had a tough 3 years. Starting in 2019, she had to learn to walk again after an accident. Shortly after, she endured a year and half with no work (pandemic). During that period, she lost her place to live after 15 years.
Recently she was diagnosed with tonsil cancer. The good thing is, it was caught early enough that she has a high survival rate!
HOWEVER - VV's medical bills are through the roof. This is where we step in to help folks.

Join us at The Southgate House Revival on October 21st for A Night of Venom - Benefit Concert for Venomous Valdez!
Featuring:
500 Miles to Memphis (acoustic set)
Adam Flaig
Chris From Space
Daniel in Stereo (acoustic set)
Howard Brothers Band
Jack Burton Overdrive
Juan Cosby
Matt Baumann
Mutt Fuzz
Old City
Openly Weep
Static Falls
Tooth Lures a Fang
Young Heirlooms Duo

There will also be a silent auction with items from Shake It Records, Everybodys Records, Morrow Records, Arnold's Bar and Grill, and MORE!!

If you and/or your organization would like to donate items to the silent auction, please contact Courtney, Scott, or Jared at:
courtney@cincymusic.com
cincygroove@gmail.com
jared.w.bowers@gmail.com
500 Miles To Memphis
"They don't sound like anyone else. At all. Or at any point."
"500 Miles To Memphis have constructed something wonderful here."
""Blessed Be The Damned"? Hell, yes. The Devil always has more fun, you see, and damn me, this is good." - Andy Thorley, Maximum Volume Music
"Blessed has so many catchy songs, it's easy to find yourself tapping your feet along with the groove instead of taking notes or writing a review, and nearly impossible to find a favorite. In short, if you like rock, you'll like this album. The mean mountain riff of the title track, the 90s punk of "No Doubt About It," the bluegrass-cum-cowpunk of "In My Chest" – the album is just good from front to back and might be 500 MTM's best yet." - Brandon Wheeler, CincyMusic.com
"Guitars crunch madly, spurred to high gallopby the same splendidly indomitable beat that's always propelled rock'n'roll. And robust vocals make fine topping for sometimes Celtic-informed "Americana Punk"-DC Larson's Jukebox
"this bunch blows their sound wide open as this sounds nothing like the last 4 entries. Aggression is always in fashion and the malcontent vets brought in as ringers here know how to turn it up to 11." -MidwestRecord
"500 miles to Memphis is a great American rock band that has been making infectious roots and punk music for years while managing to stay under the radar of the mainstream. This new record is everything that is good about rock 'n' roll." - Ryan Smith (Soul Asylum, The Melismatics)
Adam Flaig (of Mad Anthony)
Melodic, sometimes swampy acoustic songs with energy that comforts. He delievers.
Chris From Space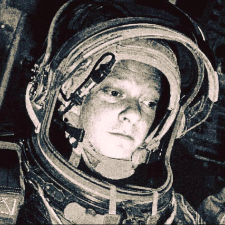 Currently in Cincinnati, Ohio after floating through space since 1982 while randomly and sporadically receiving audio transmissions of Earth music.
Daniel In Stereo
Howard Brothers Band
Jack Burton Overdrive
Mutt Fuzz
Matt Baumann
Old City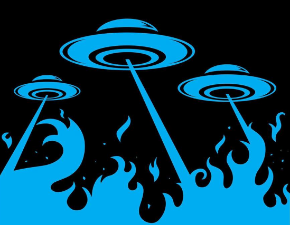 Starting out as a solo electronic project of long-time Cincinnati music alum Sammy McKee (view-finder, Charlston Entry, Bitter Airplane, and Kaptain), Old City has quickly grown into a dynamic, live trio in the sonic vein of Polvo, Unwound, seBADoh, Dinosaur Jr. and Sonic Youth. You will also hear hints of Guided by Voices, Wussy and even Lou Reed in Sammy's melodic delivery. The band currently consists of McKee on guitar and vocals, Shannon McGee (ex-Fairmount Girls and Opi Yum Yum) on bass AND Dave Cupp (Man Halen, Caterpillar Tracks) on drums. Robyn Roth (Knife the Symphony, Theraphosa) AND Gabriel Molnar (Sometimes, Little Lights, 1000 Arms) have also played a key role in the band's transition from solo act to solid group and informed many of the moods and melodies with their unique approach to the bass guitar.
Openly Weep
Static Falls
Tooth Lures A Fang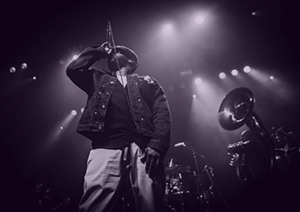 Young Heirlooms