Jeremy Pinnell / Justin Wells with special guest Adam Lee
Fri
December 30, 2022
8:00 pm
(Doors:

7:00 pm

)
The Southgate House Revival - Sanctuary
Ages 18 and Up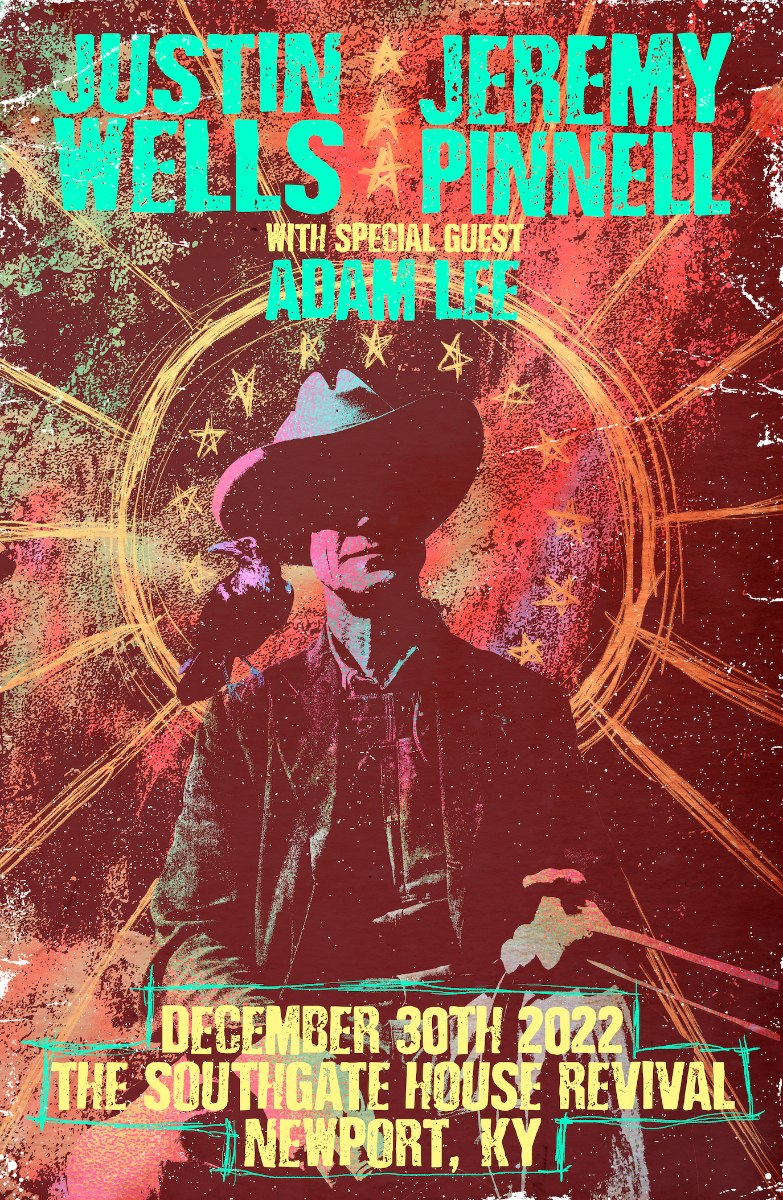 $22 adv / $25 dos
Jeremy Pinnell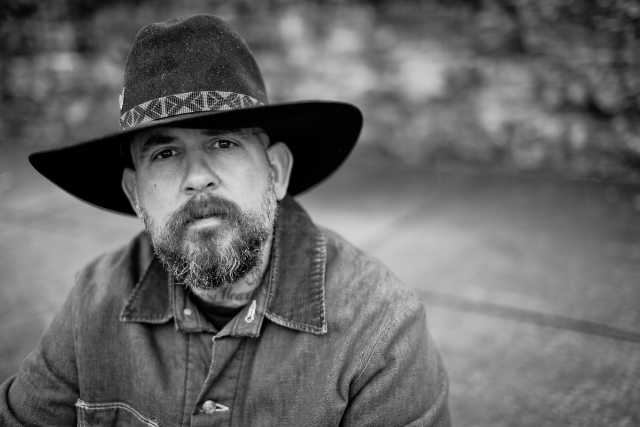 When Jeremy Pinnell released OH/KY in the summer of 2015 to stunned acclaim, it felt like an entire career compressed into one knock-out album. Hailed as a "ming-blowingly good" (Greg Vandy, KEXP) "tutorial on classic country music" (Popmatters), Pinnell's debut immediately differentiated as authentic and unflinching. Dogged touring through Europe and the states and celebrated radio sessions followed, cementing Pinnell's position as a no-fuss master of his craft.
His 2017 album Ties of Blood and Affection presents a canny lateral move. Instead of doubling down on the stark themes and values of his debut, this sophomore album finds Pinnell finding comfort in his own skin and achieving the redemption only hinted at in his previous batch of haunted songs. Here Pinnell joyfully embraces the working life, family obligations, and faith. His new stories delve into acceptance and survival, all the while investigating his most challenging chapter yet: adulthood. While "If life don't get any better / I'm alright with this" isn't an out-right triumph, it's an honest revelation.

You can feel the room breathe and get a sense of these musicians eyeballing each other as their performances are committed directly to thick analog tape. Honest and careworn, Jeremy's voice can touch on wry, jubilant, and debauched - all in a single line. Ties of Blood and Affection offers a fair dose resolution to Jeremy's story. At his best, Jeremy Pinnell chronicles the joy and sorrow of being human, which is the best that anyone could do.
Justin Wells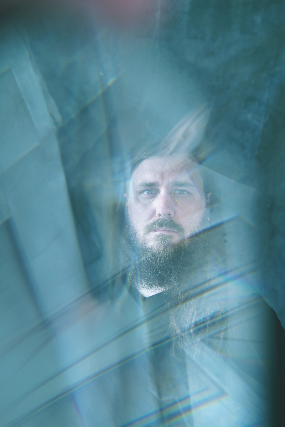 On Dawn in the Distance, Wells' voice still packs a Kentucky-sized punch, but his solo debut takes a look beyond the Southern stomp of his former band. Call the new sound Americana. Call it blue-collar country. Call it fiery folk. While recording the album, Wells was simply concerned with serving the songs, teaming up with producer Duane Lundy (Sunday Valley, Joe Pug, Vandaveer) and creating Wells' most affecting album to date. Songs like "Going Down Grinnin'" (which Wells describes as "embracing failure with a smile") and "Three Quarters Gone" (inspired by the retirement of the singer's father) are layered with pedal steel guitar, auxiliary percussion, and keys.

On the album's front cover, a beat-up suitcase sits beside a door. For years, that suitcase carried Fifth on the Floor's merchandise. Now, it serves a different purpose, connecting Wells' past with his next destination. He's still traveling, still writing songs, still spending long evenings behind the wheel. He's just pointed at a different horizon.
Adam Lee
Adam Lee's newest release, The Wilderness Years, tells stories of struggle, frustration, and eventual perseverance. Recorded at The Lexington Recording Co. with Duane Lundy (Ringo Starr, Joe Pug, Horse Feathers) the EP offers up a shimmering cinematic landscape and finds Lee penning some of his best songs to date.
Nearly five years since his solo debut, Adam Lee opens his newest effort by telling us where he's been. The title track touches on the hubris of youth and the power of hindsight before pushing forward to a dark and driving refrain, "I thought I knew then I stumbled into the wilderness years."
For fans of Springsteen, Joe Pug, and John Moreland, The Wilderness Years offers a dark, tender, and sometimes chilling look at what it means to strike out on your own. With its five sweeping songs, Adam Lee also shows us the rewards to be reaped from doing so.
The Wilderness Years is available everywhere August 27th, 2021.