The Band of Heathens, Them Coulee Boys
Fri
April 21, 2023
8:00 pm
(Doors:

7:00 pm

)
The Southgate House Revival - Sanctuary
Ages 18 and Up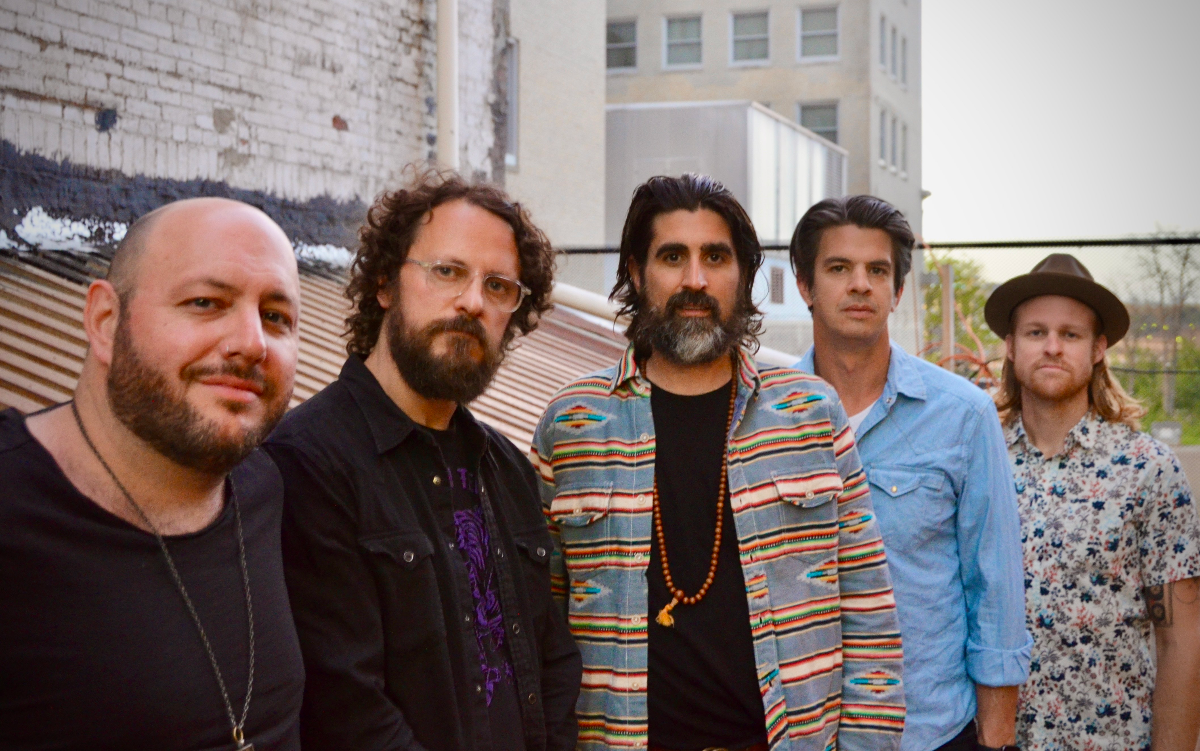 $20 adv/ $25 dos
The term "Americana" was practically invented to describe The Band of Heathens' approach, which has mutated almost as much as the genre to which they're identified. And while the Rolling Stones and The Beatles remain touchstones on new songs of theirs like "Sugar Queen" and "Deep Is Love," respectively, influences as diverse as Sly and the Family Stone (in the psychedelic fuzz-tones of "Daddy Long Legs") and Latin music ("Road Dust Wheels") also rear their heads on the band's latest album Duende [duen-de].
The Band of Heathens
With their professional lives on hold during the pandemic, The Band of Heathens found a year-longcreative workaround. Every Tuesday night, the five-piece group came together via Zoom from theirrespective homes–from L.A. to Asheville-to host theGood Time Supper Club, a ninety-minutevariety program."It was nice to be able to use music as a connective thread and something that's healing," says guitarist-vocalist Ed Jurdi. "We were doing itfor ourselves, but the greatest benefit was how it created thiscommunity for us to hang out with our fans."Guitarist-vocalist and fellow founding member Gordy Quist agrees. "The show was like a release,where we all connected and forgot about the stuffgoing on around us. At some point, we decided tobring in guests for an interview, and that turned into 'Hey, let's pre-record a music video of a cover songwith each of them.'"That segment of the show, calledRemote Transmissions, became a much-anticipated fan favorite eachweek. And it is now the title of their latest album, featuring covers of ten classic songs with guestvocals by the likes of Margo Price, Ray Wylie Hubbard and Charlie Starr.It's just the latest innovative move for The Band Of Heathens, who over the last fifteen years havereleased nine acclaimed albums of roots rock originals, played festivals like Bonnaroo and South bySouthwest, and toured the world many times over (Rolling Stonecalls them "a smoking live band"), alwhile remaining that rarest of birds–a truly independent group
Them Coulee Boys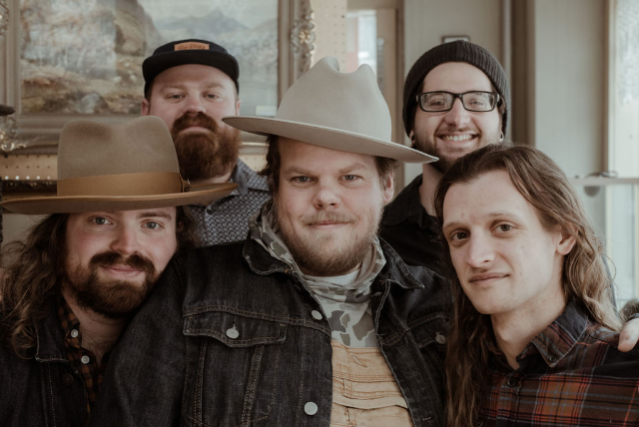 Eau Claire, WI - The story is true. Soren Staff and Beau Janke—co-founders of folk/rock/Americana outfit Them Coulee Boys—met as counselors at a bible camp in northern Wisconsin in 2011. Having both grown up amidst a stretch of glacial melt-carved river valleys in the upper Midwest, otherwise known by French fur trappers as coulees, they became fast friends. Camp counselors actually coined the name "them coulee boys" as a way to refer to the constant companions, more often than not with instruments in hand. Soren's little brother Jens joined the crew on mandolin at camp in 2012, and since, both Neil Krause on bass and Staš Hable on drums have helped to grow the band into the rollicking outfit it is today.
2021 marks the release of their fourth record, Namesake, a ten-song collection that spans from pure and genuine ballads to a leaping, countrified take on rock and roll. Singles from the recording have premiered via The Bluegrass Situation, Folk Alley, Ditty TV, and Live for Live. Twangville readers dubbed the record "Best New Release".
Namesake was recorded at The Hive in the band's hometown of Eau Claire, WI. The album was produced by Grammy-winner Brian Joseph who has worked with the likes of Paul Simon, Sufjan Stevens, Ani Difranco, and The Indigo Girls, and earned his Grammy producing and engineering Bon Iver's Bon Iver. Taking inspiration from the intimate nature of The Hive after a long period of quarantine, Namesake feels familial—like old friends with no need for small talk. There are moments of power and punch, balanced with intimacy only felt between the ones we love.
Namesake finds Them Coulee Boys following a new trajectory, combining their signature take on folk-grass and Americana with comfort on electric instruments and playing rock and roll. The record lives and breathes. It's both intimate and bombastic. It's the sweet aunt who makes delicious pies and the wiley uncle who's not afraid to hit a bit of the hooch. At the bottom is the acceptance that comes with family and old friends; none of us are perfect, but there's enough love out there to make up for it.