A Tribute to David Rhodes Brown
Fri
February 3, 2023
6:00 pm
(Doors:

6:00 pm

)
The Southgate House Revival - Sanctuary
All Ages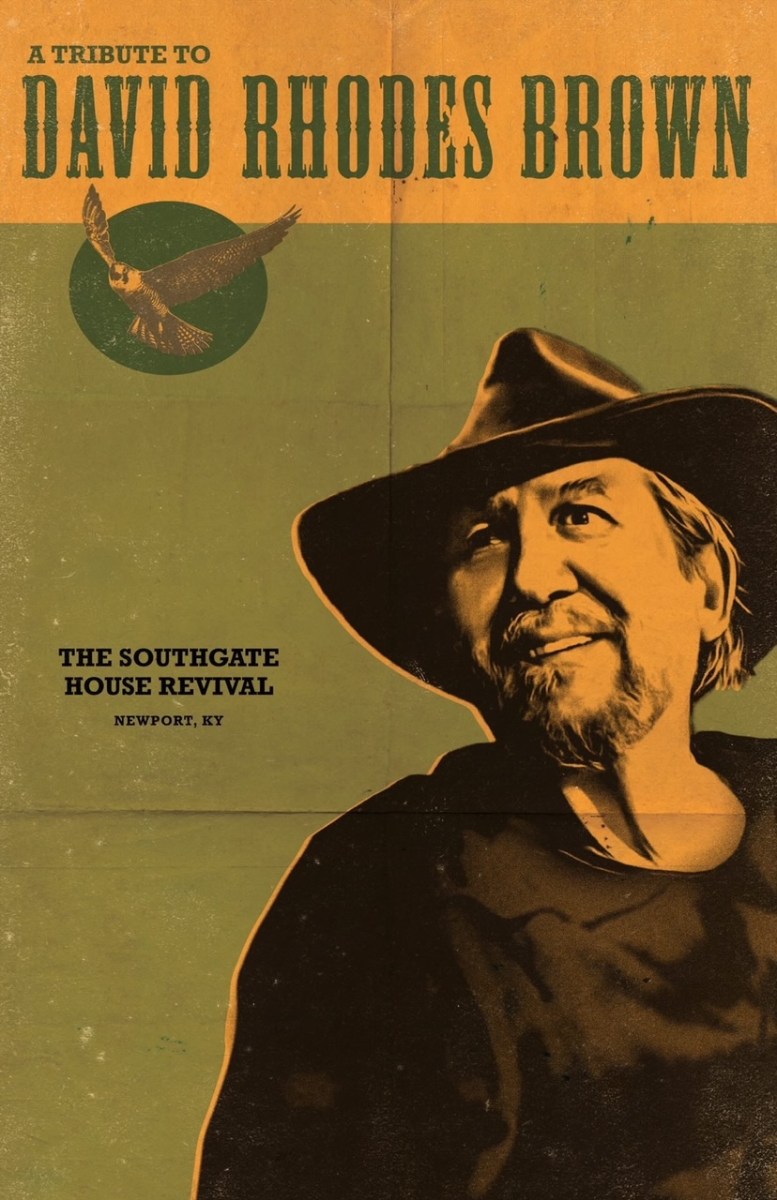 $20 advance/$25 day of show
A tribute to DAVID RHODES BROWN

Featuring members of the Warsaw Falcons, 500 Miles to Memphis, Chalkeye, The Star Devils, The Tammy Whynots, Maria Carrelli, Dead Man String Band, The Modified, Missy Fairmount, Paul and Sylvia Mitchell, KY Timbre and the Hillbilly Harem, Mister Moriah, Veronica Grim


The Warsaw Falcons
500 Miles To Memphis
"They don't sound like anyone else. At all. Or at any point."
"500 Miles To Memphis have constructed something wonderful here."
""Blessed Be The Damned"? Hell, yes. The Devil always has more fun, you see, and damn me, this is good." - Andy Thorley, Maximum Volume Music
"Blessed has so many catchy songs, it's easy to find yourself tapping your feet along with the groove instead of taking notes or writing a review, and nearly impossible to find a favorite. In short, if you like rock, you'll like this album. The mean mountain riff of the title track, the 90s punk of "No Doubt About It," the bluegrass-cum-cowpunk of "In My Chest" – the album is just good from front to back and might be 500 MTM's best yet." - Brandon Wheeler, CincyMusic.com
"Guitars crunch madly, spurred to high gallopby the same splendidly indomitable beat that's always propelled rock'n'roll. And robust vocals make fine topping for sometimes Celtic-informed "Americana Punk"-DC Larson's Jukebox
"this bunch blows their sound wide open as this sounds nothing like the last 4 entries. Aggression is always in fashion and the malcontent vets brought in as ringers here know how to turn it up to 11." -MidwestRecord
"500 miles to Memphis is a great American rock band that has been making infectious roots and punk music for years while managing to stay under the radar of the mainstream. This new record is everything that is good about rock 'n' roll." - Ryan Smith (Soul Asylum, The Melismatics)
The Stardevils
Chalkeye
The Stardevils
The Tammy WhyNots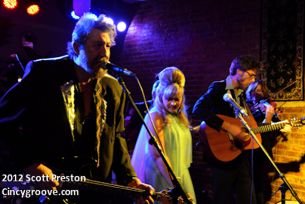 There's a new band in Cincinnati ready to make YOU a fan of country music! Now, we ain't talkin' slicked up Top 40 country—we're talkin' old school, "3 chords and the truth", voice of the common man honky tonk in the spirit of our own King Records! Clever and poignant like Homer and Jethro. Catchy and toe taping like Tammy and George!

Made up of a cast of locals already established in their own rite; Todd Lipcomb (Kentucky Struts), Kelly Thomas (KT and The Fab. Pickups), David Rhodes Brown (Warsaw Falcons, Magnolia Mountain, 500MTM), John Schmidt (Warsaw Falcons), Sylvia Mitchell (CSO, The Hiders, Hayseed Tabernacle Choir) and Greg Schramm (Tex Schram and The New Radio Cowboys), bring 'em together and you've got one helluva good time!

The band has been focused on recording an EP at Candyland Studios. "Meet The Tammy WhyNots" was released in May 2011 and so far it's receiving lots of praise from fans who have purchased the album!


"I like all kinds of music and I am LOVING The Tammy WhyNots"
--Paula Puthoff, Newport, KY

"I love the CD from the TammyWhynots. It takes me back to what Country Music should sound like, versus what it has generated into today. "
--Gregg McGee, Amelia, OH
Maria Carrelli
Maria Carrelli is a Cincinnati-born musician based currently out of the small but vibrant musical community that is Ludlow, Kentucky. Crafting folk based grass roots music, she probes her listeners by baring her soul through song. Her music is heavily influenced by old bluegrass standards, country music through the ages with an essence of modern folk. She has played music throughout the country and alongside various other musicians, weaving her own musical path as she continues to strengthen her songwriting and skill. She's opened for acts such as Billy Strings, Darrell Scott, Reverend Peyton's Big Damn Band and Del Mccoury.
Dead Man String Band
Down to hell and back again is one way to put the feeling behind a lot of the songs currently coming from Dead Man String Band fronted by Northern Kentucky's Rob McAllister. With songs of loss, persistence, and a little tongue in cheek.
Dead Man String Band has headlined the stage at Fountain Square (Cincinnati), played Bunbury Music Festival, headlined the CincyMusic Relaunch Party (2016), and is a staple in the Northern Kentucky and Cincinnati Music Scene.
The Modified
Missy Fairmount
Paul and Sylvia Mitchell
KY Timbre and the Hillbilly Harem
Veronica Grim
The perfect soundtrack to a romantic midnight truckstop rendezvous with Satan...

Influences:
Social Distortion, Hank Williams 1&3, Loretta, Patsy, Dolly, Tammy, Neko Case, Linda Ronstadt, Dick Dale, Chris Isaak, Lucinda Williams, The Clash, Sturgill Simpson, Nikki Lane, Johnny Cash, Ernest Tubb, Del Shannon, Patsy Cline, Lindi Ortega, Emmylou Harris, Motorhead, The Clash, Tiger Army, Gene Vincent, Wanda Jackson, Chris Stapleton, The Mavericks, Roy Orbison, The Beach Boys
Mister Moriah
Calumet
Calumet recalls the sounds of some of it's members previous efforts (Alone at 3AM, 500 Miles to Memphis, The Frankl Project) but looks to the beginnings of american music for its inspiration. The result is catchy and comfortable, familiar like you've met before, but rest assured you haven't.