7th Annual Rock 'n Revival for A Cure
Sat
March 11, 2023
4:00 pm
(Doors:

3:00 pm

)
The Southgate House Revival - Sanctuary
All Ages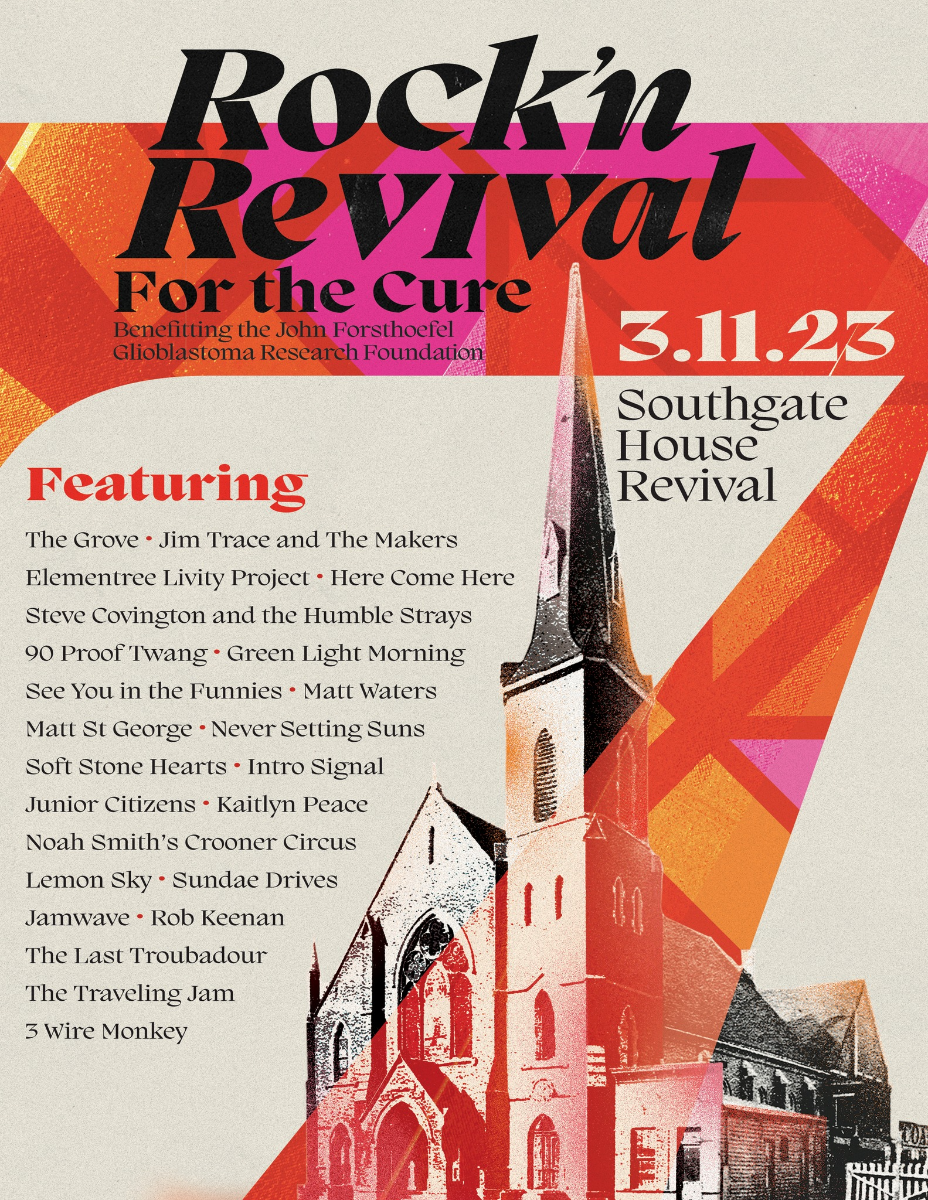 $25.00
Music Featured On All Three Stages

Sanctuary
3:30 Junior Citizens
4:30 Steve Covington and the Humble Strays
5:30 90 Proof Twang
6:30 Jim Trace and the Makers
7:30 Lemon Sky
8:30 Green Light Morning
9:30 The Grove

Revival Room
4:00 Soft Stone Hearts
5:00 Never Setting Suns
6:00 Elementree Livity Project
7:00 See You in the Funnies
8:00 Here Come Here
9:00 Intro Signal

Lounge
3:15 Three Wire Monkey
4:15 Jamwave
5:15 Matt Waters
6:15 Matt St. George
7:15 Rob Keenan
8:15 Noah Smith's Crooner Circus
9:15 Kaitlyn Peace
10:15 The Traveling Jam
11:15 The Last Troubadour

The Grove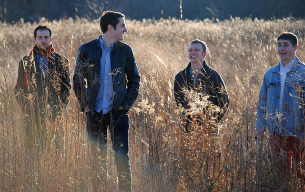 The Grove is a Cincinnati based rock band that draws from an impressive range of influences to forge their hard-hitting, yet emotive, signature sound.

Built around the songs of lead vocalist/guitarist Adam Forsthoefel, the band has been described as, "The Black Crowes meets The Red Hot Chili Peppers"; careful listeners will also hear shades of everything from Stevie Ray Vaughan to the Killers.

The Grove's origins were in the band SomeDaze, started by Forsthoefel and drummer Jeff Voegele, who attended high school together in Anderson, Ohio. SomeDaze quickly became one of the hot upcoming bands in Cincinnati, with performances at local clubs and festivals as well as several appearances on Cincinnati's local news channel Fox 19. While the band's reputation grew, Forsthoefel became known in his own rite as a local guitar phenomenon. He was regularly invited to open Cincinnati Reds games at the Great American Ball Park with his rendition of the national anthem, and made the rounds doing interviews for local radio stations and NPR.

After High School, Forsthoefel and Voegele moved to Athens, OH to attend Ohio University, where they started playing with local Athens players at venues such as Jackie O's and The Union. Eventually they joined with members of the band Standing on Friday, and rehearsals began at their house on Grosvenor Street. These rehearsals at "The Grove" started becoming informal shows; it wasn't long before the band that was born there became a mainstay of the Athens music scene, releasing their debut CD "Procuriosity" in December of 2012. In addition to playing in Athens, The Grove made frequent trips back to Cincinnati, playing local music festivals and at the famed Fountain Square.

When Forsthoefel and Voegele returned to Cincinnati after graduation, they decided to keep The Grove alive and added new members to replace those it had left in Athens-Adam's brother Matthew Forsthoefel on keyboards, and bassist Matt Holt (Bolt) holding down the low end. They then quickly got to work re-introducing themselves to the Cincinnati scene, playing local buzz rooms like The Northside Tavern, Bogarts, Madison Theater, Stanley's Pub, and The Backstage Café. The band continues to write and record new music while winning new fans with their energetic live show and solid musicianship.
Jim Trace and the Makers
Soft Stone Hearts
Matt St. George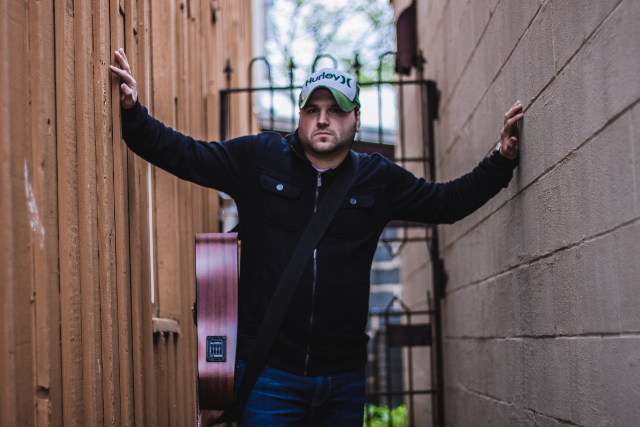 Matt St. George is a singer/songwriter/guitarist from the Cincinnati/Dayton, Ohio area. He has been writing music for over 20 years. With his heart felt lyrics and catchy tunes of the acoustic rock genre, Matt continues to electrify audiences from all backgrounds. He has played in a multitude of bars/clubs around Cincinnati and Dayton Ohio including the Mad Frog, Southgate House Revival and Fountain Square. He has opened up for such bands as Blessid Union of Souls and July For Kings, both originating from Cincinnati. Matt released his first EP titled "The Journey Ahead" in 2016, which can be downloaded on multiple platforms such as iTunes, Google Play, Spotify and Amazon Music.
Steve Covington and The Humble Strays
The Never Setting Suns
Green Light Morning
90 Proof Twang
See You In The Funnies
This rockin' 5-piece is well known for their catchy, groovy alt pop flavor that gets your body moving as you sing along. Hot off the release of their 2017 EP "I Know You Are, But What Am I?" the Funnies will light up your soul and warm up the stage at this show.
Matt Waters
Matt Waters is the rock and blues, bringing a sound and a show to crowds all over the country. Starting as a soulful singer-songwriter, Waters has grown into strong frontman who owns the stage and audience with the help of his bandmates. The show is nothing short of a groove that renders chairs useless when venues turn into an all-out dance floor. This is an up and comer to keep your eyes on as the time goes on with the release of his new single "Wild" there is nothing but high expectations for the trajectory of his career.
Noah Smith's Crooner Circus
Here Come Here
Elementree Livity Project
"Combining the best of multiple genres into a cohesive, catchy and memorable sound is not a simple thing to do. Yet, this Cincinnati-based, multi-talented quintet does just that. Fuse "old school" Rock-n-Roll with Jam & Roots and masterfully layer it over a solid Reggae base and you have the distinct sound of Elementree Livity Project. Whether in a room at the back of a coffee house or an auditorium for thousands, ELP brings people together. When the band clicks on all cylinders, it's noticeable." - Michael Clare, mikecimages.

Elementree Livity Project has created a recipe for success based on one goal. That goal is simple; to bring the message of Livity to the masses by spreading positive vibes; a message of peace, harmony, & acceptance for all people. It is a message of love & understanding for all. Since taking the stage by storm in 2013, ELP has carved out a space all their own with their whirlwind grooves, electric leads, and thundering bass lines. Already, they have shared the stage with artists like Shaggy, The Original Wailers, MAGIC!, Fortunate Youth, and The Revivalists to name just a few. After every storm, the sun will shine and the future of ELP is looking bright!

Recently ELP laid tracks for their upcoming debut full length album, partnering with producer Michael Goldwasser, Co-Owner/Co-Founder of Easy Star Records. Release is scheduled for early 2017. Having already released their first official EP, "You're Not Ready" in 2015, the band is poised to emerge as a mainstay on the festival circuit, and the US reggae rock scene. ELP has and can be seen performing at major events such as Rootwire Transformational Arts Festival, Resonance Music and Arts Festival, Irie Vibes Music Festival, Hookahville, and also host their very own, Ohmstead Music Festival. You can catch ELP at major venues throughout the midwest including: Madison Theater, Bogart's, The Grog Shop, The V Club, Woodlands Tavern, Lamascos, & many, many more.

The members of Elementree Livity Project are: David "Elementree" Danforth (guitar, vocals), Brandon "Bean" Bastin (lead guitar, vocals), Stephen Buttree (sax, flute, keys and vocals), Michael Walker (bass) and Cisco Hughes (drums).

If you are having a bad day go listen to an Elementree Livity Project tune, or better yet go catch a show! You are bound to have a smile on your face and you won't be able to stop moving to the music." - Jason Evans, ConcertExposures.com
Junior Citizens
Lemon Sky
Sundae Drives
Sundae Drives is an Acoustic driven Soul / Pop / Hip Hop / R&B act from the east side of Cincinnati, Ohio featuring singer - songwriter Adam Lee. Known for his unique sound and intense yet intimate live performances, SD plays a raw, stripped down & creative style of music. Through unorthodox guitar playing and melodic vocals infused with organic percussion, emotional keys and slick bass lines, Sundae Drives is sure to find a place in your heart.
Kaitlyn Peace
The Last Troubadour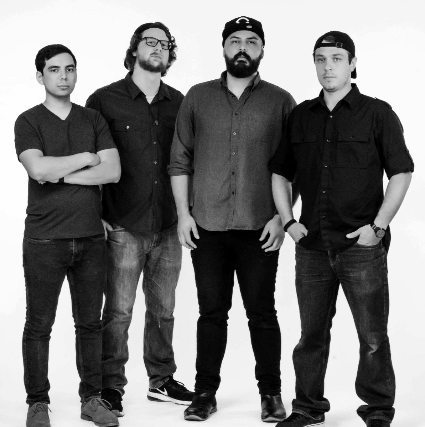 Every Revolution Needs a Soundtrack

As a concept band, their music follows a story written by lead singer Frankie Hill which speaks of love, retribution, betrayal and deception. The group originally broke onto the Cincinnati music scene in 2010 with their debut album "Act 1: Stereo Ground". The Last Troubadour quickly gained notoriety by combining the silky sounds of the saxophone with the raw energy of a rock band. Continuing into "Act 2: A Thousand Wars" their songs are composed of clever lyrics and catchy hooks that keeps the audience immersed and eager for the release of "Act 3".
The Traveling Jam
3 Wire Monkey
Jamwave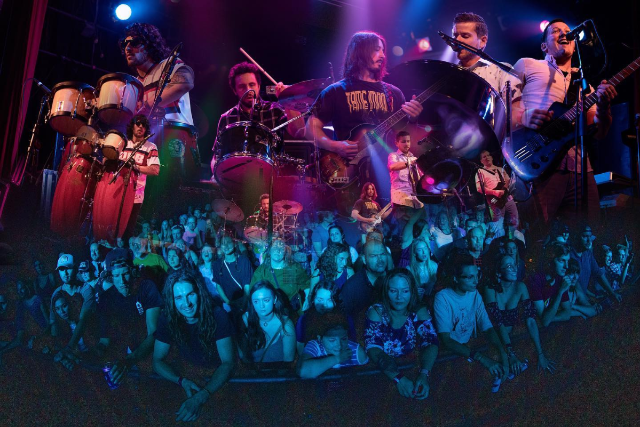 Jamwave is an original reggae/rock band from Cincinnati, OH known for performing uplifting music while spreading good vibes and enjoying the "wave" of life. Playing upbeat originals and steel drum infused reggae-rock, the band intends to keep you dancing and humming along to catchy riffs and melodies. Whatever your mood, Jamwave will keep you moving, grooving and feeling better than ever!

Jamwave set sail from Ohio Northern University, formed from longtime friendships and a shared desire to make lasting music for a broad audience. They emphasize building meaningful connections with their fans and responding to energy at live shows. Quickly hitting the road, the band crashed down on Columbus, Bowling Green, Akron and Dayton, culminating in a California beach tour featuring two shows in Venice Beach and Hermosa Beach before heading back home to Cincinnati, OH.

They released their first full length album 'Brighter Days' in 2013, recorded locally in Cincinnati by producers Chris Schmidt and Ben Cochran of Soap Floats Recording. Jamwave released their second album, 'These Memories' with producer/engineer Fred Blitzer of Vital Music. The songs from 'These Memories' are shaped by the band's live performances, which include opening for The Wailers, Matisyahu, Tribal Seeds and Badfish. Their newest EP, "My Friend" was released in November 2018 in dedication to bass player Daniel Wedig.
Rob Keenan