Joe's Truck Stop/ Willy Tea Taylor With special guests Jordan Smart and Hannah Rae Mathey
Sat
February 11, 2023
8:00 pm
(Doors:

7:00 pm

)
The Southgate House Revival - Revival Room
Ages 18 and Up
$17 adv/ $20 dos
Joe's Truck Stop
Conceived at a greasy spoon, Joe's Truck Stop is here to replace the pills in that there jar.

Please, put those away.

You can usually find them ripping apart Old Time Appalachian fiddle tunes, paying tribute to their country heroes, and dishing out original songs to the dancing feet in the crowd.

Their unique sound is characterized by traditional vocal harmonies, Bluegrass drive, wild fiddling, hot guitar picking, doghouse slapping, and the Honky Tonk and Swing sounds of old...

Check out new songs from our upcoming record and download our acoustic, Old Time album "Demo Derby" for free at http://joestruckstop.bandcamp.com/.

More about the band: Members of the band are award winning instrumentalists from Bluegrass and Old Time Contests around the country, and the band itself has placed twice in the largest Old Time band contest at the Galax Old Fiddlers' Convention. In our progression from being solely an Appalachian Old Time stringband to an acoustic and electric Country and Blues band, we have played numerous festivals and venues from the Whispering Beard Folk Festival, to the Kennedy Center, to the many stages we've frequented in Boston/New England becoming regulars in the scene. We've shared bills with: JP Harris & the Tough Choices, the Sweetback Sisters, Rachel Brooke, the Ten Foot Polecats, King (Sasquatch) Sickabilly & the Howlin' Moon Boys, Jake & the Burtones and many other acts. We've also appeared on television and radio, including several Boston stations and Rockabilly Worldwide's 24-hr. Rockin' Therapy Radio.

Joe Macheret, the bandleader, has also lent his instrumental skills to folks like Wayne Hancock, the Tillers, Lucky Tubb and the Modern Day Troubadours, the Goddamn Gallows, and many other well known musicians and bands.
Willy Tea Taylor
Willy Tea Taylor is a father, brother, and son. His remarkable ability to sing about profound subjects in a simple way makes his songs a great place to lose yourself. Much of that comes from his upbringing.

Willy grew up surrounded by rolling hills and horses in the small town of Oakdale, California. Known as the "Cowboy Capital of the World" for breeding so many world champion rodeo cowboys, Oakdale is still Willy's home and the setting for many of his songs.

Despite coming from a long line of cattlemen – his grandfather Walt was one of the most respected of his generation – Willy's first love was baseball. As a catcher, he had a gift for the nuances of calling a game from behind the plate. When a knee injury ended his ability to catch, Willy turned his attention to music.

At the age of 18, a discerning and intimate set by Greg Brown at the Strawberry Music Festival inspired Willy to pursue life as a folk singer. Strawberry would play an integral role in Willy's development as a musician, going from spectator to stagehand, to performer. He made his main stage debut with his band the Good Luck Thrift Store Outfit at the 2009 festival. In 2015, Willy made his solo debut on the main stage. Willy has charmed fans at some of the best festivals in the country.

Willy calls John Hartford, Roscoe Holcomb, Bob Dylan, KISS, Weird Al Yankovic and Willie Nelson his biggest influences, but is always quick to advocate for his favorite contemporary songwriters which include Tom VandenAvond, Nathan Moore, and his Good Luck partner in crime, Chris Doud. He and VandenAvond have travelled the country together on a series of tours they call "Searchin' for Guy Clark's Kitchen" where each evening's show is just a precursor to an endless quest for the kind of serene late night scene depicted in the cult classic documentary Heartworn Highways.

On his new release Knuckleball Prime, Willy received support from greats like Benmont Tench (Tom Petty & the Heartbreakers), Greg Leisz (Bruce Springsteen, Eric Clapton), and Gabe Witcher and Noam Pikelny of the Punch Brothers. Of the album's title, Taylor says "most baseball players peak in their twenties, but knuckleball pitchers tend to blossom in their late thirties and early forties. I'm staring down my knuckleball prime."

Led by producer Michael Witcher, the songs on Knuckleball Prime are arranged and accompanied magnificently by a first rate team of musicians and engineers. If you're a fan of well-written lyrics, alluring melodies, and a voice that ties them together with emotion as deep as the artist's own roots, you'll savor Knuckleball Prime, and just about anything else Willy Tea Taylor has ever done.
Jordan Smart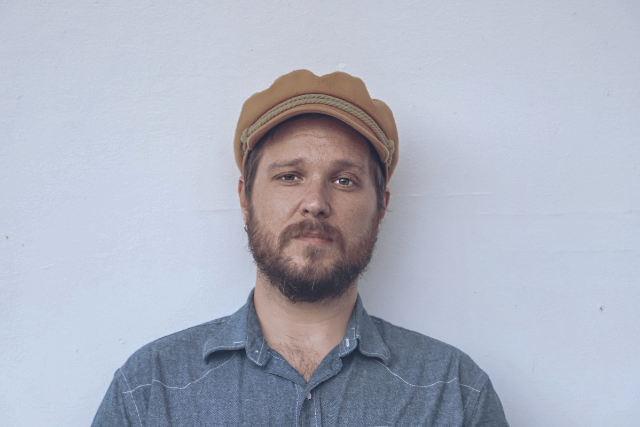 After logging thousands of miles hitch-hiking and countless hours busking curbside in cities around the country, Jordan Smart had gained quite a bit of life experience to share with his listeners. Slowly working his way into the hearts of smoky old dive bars and tucked-away mountain music festivals, it came as no surprise to those who had come to know and love his music and message when Jordan joined the ranks of folk singers before him and landed multiple slots opening for Senator Bernie Sanders on his presidential campaign trail. Anyone with a little musical ability can call themselves a singer-songwriter, but Smart is a Troubadour, tried and true, and he earned his chops in the streets of America.
The folk singer-songwriter was born in Cleveland, and raised in the rolling hills of rural North East Ohio. Smart's songs evoke rich and timeless imagery not unlike the landscape he grew up in or the many he has visited in his travels. He has mastered the art of lyrically conveying both simple and complex human emotion, often with a good dole of wit. With a sound that is raw yet accessible Smart has made friends and fans throughout the country, and his reach is beginning to extend around the globe. He is currently booking in support of his first full-length album entitled "Heart of It All" released fall of 2017.
Hannah Rae Mathey