Dallas Moore: No God in Juarez Album Release with special guests Billie Gant and Ricky Nye
Sun
June 4, 2023
6:00 pm
(Doors:

5:00 pm

)
The Southgate House Revival - Sanctuary
All Ages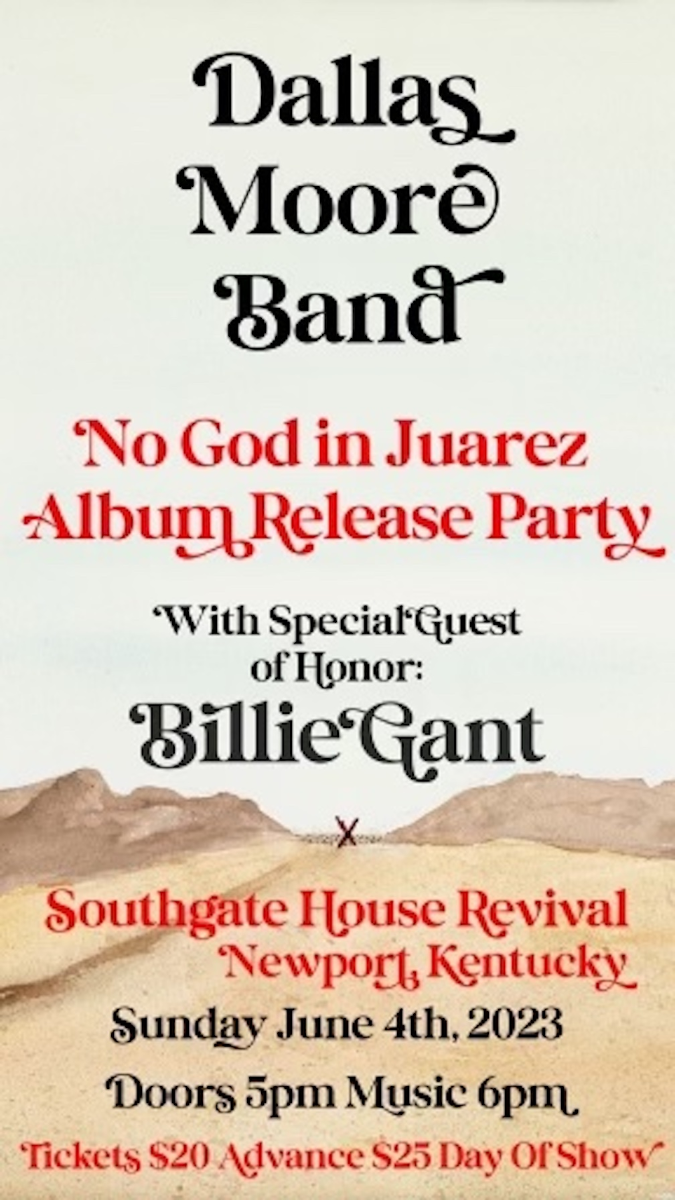 $20 adv/$25 dos
First 200 tickets purchase receive a free CD
Dallas Moore
Dallas Moore is an American Outlaw/Honky-Tonk artist and award winning songwriter of the number one hits"Texas Tornado" "Crazy Again" and "Blessed Be The Bad Ones." Touring relentlessly with The Dallas Moore Band as well as regular solo acoustic appearances for the Last Honky Tonk Music Series and Frank Brown International Songwriters Festival in Perdido Key, Florida, Moore consistently performs over 300 shows a year coast to coast in the USA.

The Dark Horse Rider album featuring 10 new Dallas Moore originals was released on Sol Records in January of 2015. The Dallas Moore Band is currently nominated for Outlaw Group of the Year at the 2016 Ameripolitan Music Awards in Austin,Texas and for Country Artist of the Year and Singer/Songwriter of the year at the 2016 CEA Awards in Cincinnati, Ohio.

Dallas Moore's music is featured regularly on Sirius/XM Satellite Radio's Outlaw Country Channel 60, CMT.com, Yallwire.com and terrestrial AM/FM radio in America, Canada, Europe, Australia and Brazil. You'll also find Moore profiled in the book "Outlaws Still At Large!" by author Neil Alexander Hamilton along with Waylon Jennings, Willie Nelson, David Allan Coe, Blackberry Smoke, Wayne Mills & more.
Billie Gant
Ricky Nye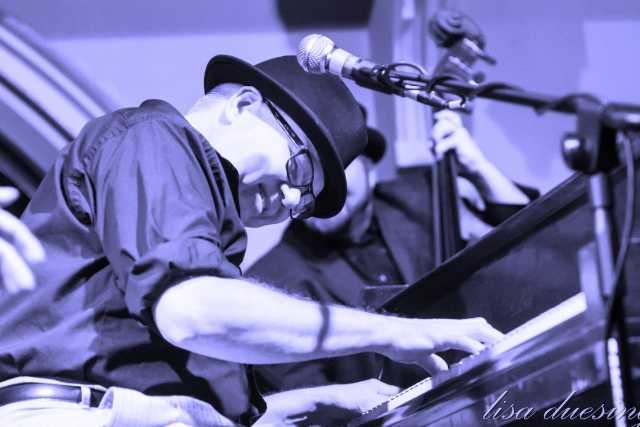 Traditional blues, boogie woogie, and classic New Orleans jazz and R&B all come flying from the fingers of Cincinnati, OH pianist and vocalist RICKY NYE. The driving force behind the annual BLUES & BOOGIE PIANO SUMMIT held in Greater Cincinnati from 1999 to 2017, Ricky has been inducted into the International Boogie Woogie Hall Of Fame, voted "Blues Artist Of The Year 2019" in Cincinnati's CEA Awards, and "Best Local Musician" by CityBeat Magazine's "Best Of Cincinnati 2018" reader's poll.
Ricky began his performing career at age twelve with his family's band, and in his twenties and thirties established working relationships and friendships with artist such as world renowned jazz guitarist Wilbert Longmire, Cincinnati blues icons Big Ed Thompson, H-Bomb Ferguson and fellow pianists Big Joe Duskin and Pigmeat Jarrett.
For twenty years Ricky has maintained notoriety on an international level, performing his infectious blend of American roots music in solo, duo and combo settings in locales such as France, Germany, Belgium, the Netherlands, Spain, Vienna, England, and Switzerland. Ricky also celebrates a long-time performing and recording collaboration with "The Paris Blues Band", the very finest purveyors of swingin' blues and boogie in Paris, France.

"Known for its rollicking, foot-stomping jubilance, the boogie-woogie sound erupted from the American South during the late 1920s. This piano-centric subgenre of the jazz tradition drew its structural elements from the blues and spirituals, but introduced an intoxicating rhythmic complexity that inspired generations of young dancers. Ricky Nye is one of the nation's leading players and preservationists of boogie-woogie, stunning audiences with unmatched authenticity, virtuosic speed and playful arrangements"- Vail Jazz