Howl at the Sky, Blessed Black, Smoke Healer
Sat
July 22, 2023
8:00 pm
(Doors:

7:00 pm

)
The Southgate House Revival - Sanctuary
All Ages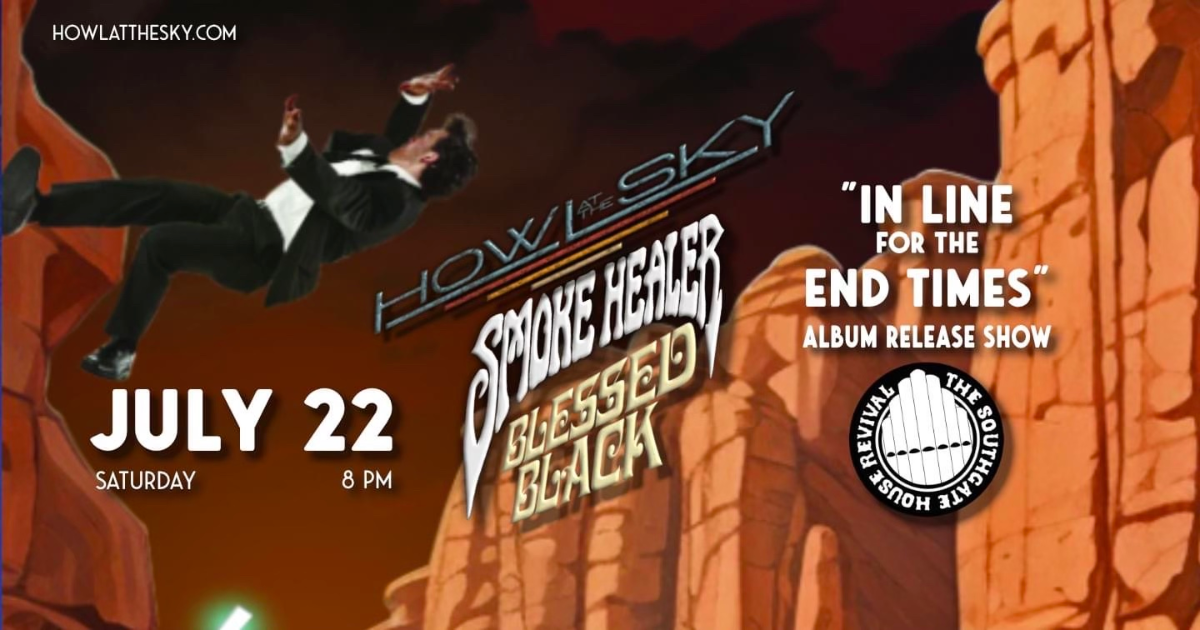 $10 adv/$12 dos
Howl at the Sky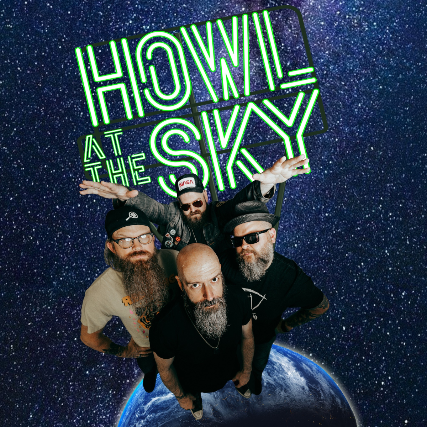 Fuzzy. Dirty. Loud. Rock 'n' roll.

Scott Wherle - Vocals
Mike Shope - Guitar
Chuck Smith - Drums
Scot Fithen - Bass
Smoke Healer
Smoke Healer was founded in the fall of 2014 by five close friends from the Northern KY/Cincinnati music scene.

From the start, the band wanted to create music that honored the classic heavy music they were influenced by, while maintaining their own unique sonic signature.
Drawing mostly from a deep well of classic rock, hard rock, & heavy metal, Smoke Healer went into overdrive writing their entire full-length record over the course of just ten writing sessions.
The band continued to rehearse and record pre-production demos for the next several months before entering the studio to capture the magic they had created.
With an arsenal of finely crafted songs, Smoke Healer forged through recording, mixing, & mastering at a furious pace in order to keep the newly written material fresh.

During the mixing phase of the recording sessions, the band launched a Kickstarter campaign to help fund the final steps of production, duplication, packaging, & marketing of their record. Though not having any official music yet released to the public, the band still managed to exceed its funding goal within the campaign's short 30 day run.

After securing the funds to complete their record, the group then proceeded to book a CD release show with local music heavies Moonbow, which features David McElfresh (Hank III, Lethal, Killing Rabies) in their ranks. A longtime friend of the band, David also graciously contributed his violin mastery to three of the ten tracks on the record, adding a unique texture to the songs that is rarely seen in modern heavy music releases.

Smoke Healer is ready to share their music with heavy music fans worldwide. The future looks promising and people are about to be healed!

The band's debut release is currently available at the following locations: iTunes, CD Baby, Amazon, Spotify, Rhapsody, eMusic, and more locations soon.