The Tillers Record Release, Pert Near Sandstone, Al Scorch
Sat
March 24, 2018
8:30 pm
(Doors:

7:30 pm

)
The Southgate House Revival - Sanctuary
All Ages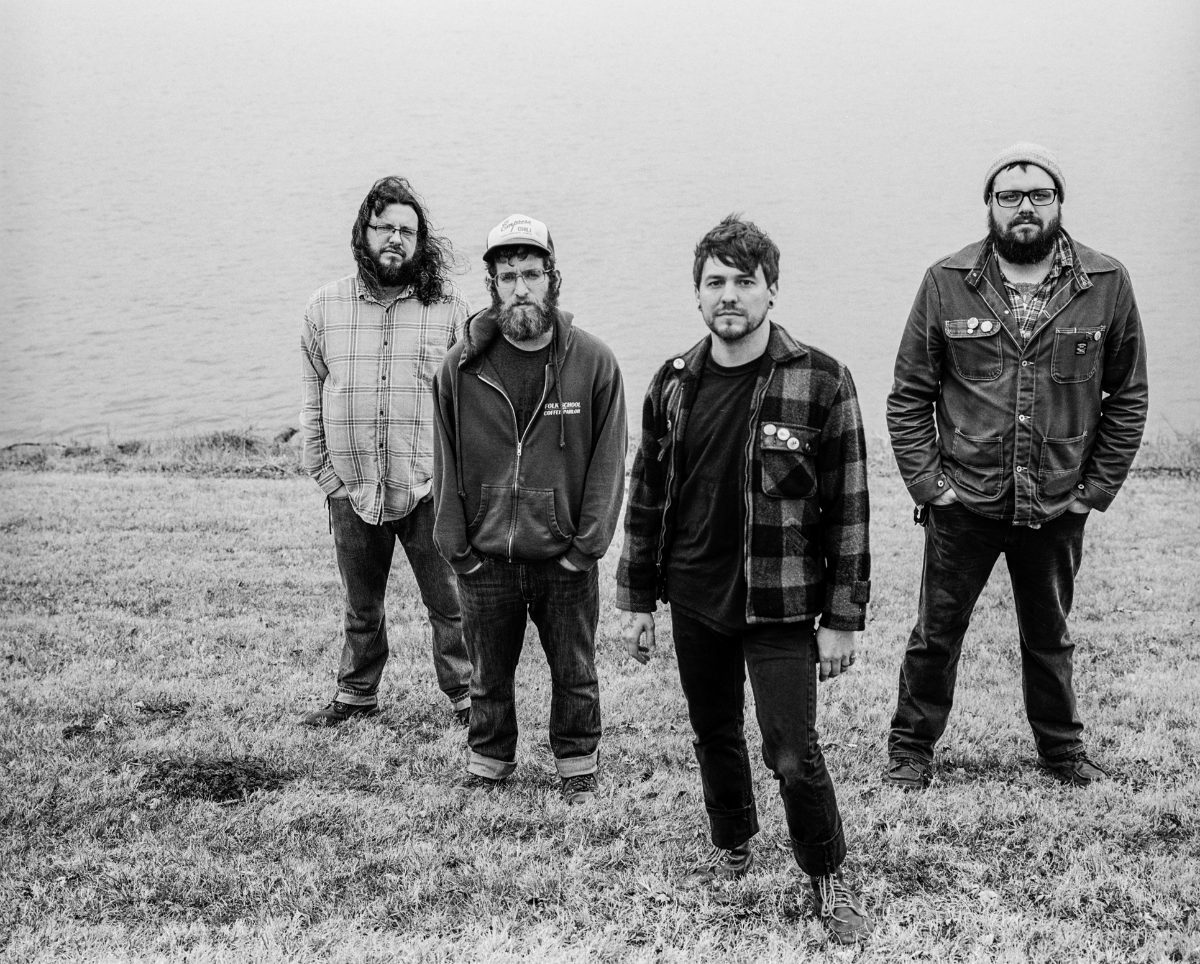 $18.00
The Tillers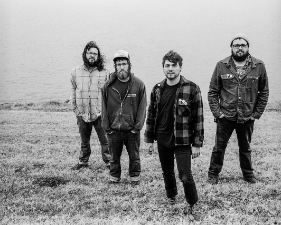 The Tillers are Mike Oberst, Sean Geil, Aaron Geil & Joe Macheret.
The Tillers got their start in August 2007 when they started thumping around with some banjos and guitars and a big wooden bass. Their earliest gigs were for coins and burritos on the city's famous Ludlow Street in the district of Clifton. The songs they picked were mostly older than their grandparents. Some came from Woody Guthrie, some were southern blues laments, and many were anonymous relics of Appalachian woods, churches, riverboats, railroads, prairies, and coal mines.
Their look didn't fit the stereotype. They were clearly recovering punk rockers with roots in city's west side punk rock and hardcore scene. The punk influence gave their sound a distinctive bite, setting them apart from most other folk acts- a hard-driving percussive strum and stomp that brought new pulse and vinegar to some very old songs. But their musical range soon proved itself as they floated from hard-tackle thumping to tender graceful melody, all the while topped by Oberst and Geil's clear tenor harmonies.
They began picking up weekly gigs around the city's bar scene. It didn't take long before their signature treatment of classic folk songs became the preferred versions of Cincinnati locals. Their audiences swelled, growing into an assortment of grey-haired mechanics, neo-hippies, farmers, punkers, professors, and random strays all stomping, clapping, singing, and belting outbursts of "John Henry!" "Darlin' Corey!" Ever since, the band has come to each show with the same energy. They are magnetic showmen, mature musicians, and colorful storytellers.
The Tillers have since won over Cincinnati's bar and festival scene, and launching tours with tireless momentum. They were awarded CityBeat Magazine's Cincinnati Entertainment Award for best Folk and Americana act in 2009, 2010, 2013, 2014 & 2015. Their relentless gigging has taken them throughout the East coast, the Midwest and West, the Appalachian south and to the UK and Ireland opening for the St.Louis crooner, Pokey LaFarge. In the summer of 2009, veteran NBC news anchor Tom Brokaw featured the Tillers on a documentary about US Route 50. Brokaw showcased the group's song "There is Road (Route 50)" as a testimony to the highway's role as a connective tissue of the nation.
Musically, the band wears many hats. Their sound has proven to be an appropriate fit with a wide range of musical styles- traditional folk, bluegrass, jazz, punk rock and anything else they might run into. They have shared the stage with a broad swath of national touring acts, ranging from renowned folk legends such as Doc Watson, Ramblin' Jack Elliott, Guy Clark, Country Joe McDonald, Jerry Douglas, Iris Dement, Pokey LaFarge and The Carolina Chocolate Drops to rambunctious rock daredevils like the Legendary Shack Shakers.
Always moving, the Tillers continue to enter new territory. Their musical growth can be heard through the scape of their many releases, 2008′s debut record Ludlow Street Rag, 2010′s By The Signs, 2011′s Wild Hog in the Woods, 2012′s Live from the Historic Southgate House, 2013′s Hand On The Plow and many more bootleg releases. The band's lineup has also taken new shape. In February 2010, long-time bassist Jason Soudrette fondly parted ways with the group, being replaced by Aaron Geil, brother of guitarist Sean. In 2015 the band added fiddler Joe Macheret (Joe's Truck Stop/Urban Pioneers) to the ranks. Recalibrating has not slowed their pace.
They continue to plot their travels around the map, electrifying new places and making new friends wherever they go. From place to place, they carry with them more instruments, new songs, and funnier stories. They are Cincinnati's traveling minstrels. Expect to hear from them soon.
Pert Near Sandstone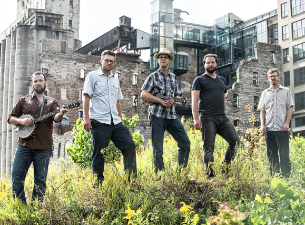 It was roughly a decade ago that Pert Near Sandstone first gathered around a microphone in a Minneapolis basement to record their debut album, 'Up And Down The River.' So much has happened since then: highs and lows, personal struggles and artistic triumphs, new faces and new sounds. The winding road they've traveled over the years makes it all the more meaningful for the band to come full circle on their dazzling new release, 'Discovery Of Honey,' which finds them once again recording in a basement and reuniting with founding member Ryan Young, who's spent the past seven years touring the world playing fiddle with bluegrass stars Trampled By Turtles.
"Besides playing with us, Ryan was also our first recording engineer back when we were just starting out," says mandolin/fiddle player Nate Sipe. "Working with him again on the new album, we were able to recapture that feeling of lightning in a bottle from the early days."
"We all learned how to do this together," adds banjo player Kevin Kniebel. "We have more tools in our kit now and we've evolved as musicians and songwriters, but what hasn't changed is the chemistry between us."
That chemistry has been abundantly clear from the very first days of Pert Near Sandstone, when the band—whose current lineup features Sipe and Kniebel, founding guitarist J Lenz, bassist Justin Bruhn, and clog & fiddle player Matt Cartier—burst onto the American roots music scene in a flurry of fiddling, picking, and stomping. They followed their debut record with a string of four critically acclaimed albums that had No Depression hailing them as "stellar" and The Minneapolis Star Tribune praising their songs as "masterfully and jubilantly plucked." NPR's Mountain Stage celebrated the band's "Midwestern stamp on Appalachian [sounds]," while The Current described their live performances as "a frenzied string shredding spree that takes audiences under its spell."
The band earned performances everywhere from the prestigious Telluride Bluegrass Festival to A Prairie Home Companion, and shared bills on the road with the likes of Trampled By Turtles, Del McCoury, and Yonder Mountain String Band. As their reputation grew, they cemented their status as linchpins of the Midwestern scene by founding their very own festival, Blue Ox, which has featured performances by Bela Fleck, Preservation Hall Jazz Band, Shovels & Rope, Justin Townes Earle, Blitzen Trapper, and more.
"People get really wrapped up in genre and labeling," explains Kniebel, "but Blue Ox allows us to showcase all these different aspects of roots and American music that are really important to us and to the fabric of folk music today."
"Whether you have drums and an electric guitar or a jug and a fiddle, it's all part of the same voice," adds Sipe. "It's a blessing to be able to present a festival that can incorporate all of those elements."
That same voracious musical appetite and disregard for the strictures of genre and tradition fuel much the music on 'Discovery Of Honey,' which finds the band setting their sights higher than ever before and pushing the complexity of their songwriting and the sheer energy of their performances to remarkable new peaks. With Young back in the fold recording and co-producing, the band gathered just outside of Minneapolis at their old friend's new home—which had originally been constructed by an end-times prepper to withstand a nuclear apocalypse—for the recording sessions.
"There's a huge ham radio tower in the back and catacombs of rooms with storage for cans and everything," explains Sipe. "The two-foot-thick concrete walls of the bomb shelter had a 1-inch iron plate in the middle, and when they were wiring up the house, the electrician couldn't even get through it at first."
It proved to be the perfect mix of seclusion and comfort, with the basement serving as both a familiar setting and an ideal place for Pert Near Sandstone to unleash their explosion of string band energy and excitement. Sitting in a circle and performing live together, they knocked out basic tracking for the album in just two-and-a-half days. Over the following weeks, they'd revisit the songs individually, cutting vocals and solos and experimenting with layering up additional sounds to flesh out the rich, acoustic orchestration.
The album kicks off with the stately "Bloom Again," a Kniebel-penned track about the fragility and beauty of love. Propelled by clawhammer banjo and tremolo mandolin, the track features rich, triumphant harmonies and rides on a wave of ethereal organ swells, showing off the folkier side of the band's personality. They follow it up with a trip to the opposite end of the spectrum on the rollicking, rag-time, jugband-inspired "Nothing I Can Do," from which the album draws its title.
"'Discovery Of Honey' really encapsulated the overall theme of the record," says Sipe. "A lot of the songs are about finding a new fertile ground, about approaching love for the first time again."
Indeed, several of the tracks (including Kniebel's "Uncover Me" and Sipe's "Again And Again") look at old love in new ways, but the album covers a broad spectrum, both musically and thematically. "Rattlesnake" is a breakneck fiddle-tune inspired by Sipe's relocation to southern California and his forays into the desert, while the toe-tapping "Bay Road" came to him during a solo retreat to a family cabin in central Minnesota, and "Don't Need You" is a fingerstyle blues written by Lenz in the tradition of Charlie Parr or Spider John Koerner. In addition, Bruhn contributed his first writing credits on the album with "Animal Instinct" and "Biting My Nails," an unplanned recording that found the band pushing themselves to experiment with detuning their instruments and layering on unexpected sounds like pedal steel guitar.
That musical fearlessness is part of what makes the group so difficult to pin down and also such perfect stewards for string band music in the 21st century. The sweetest honey awaits those brave enough to risk being stung, and the band reaps the rewards of their musical courage here in spades. 'Discovery Of Honey' is Pert Near Sandstone's finest work to date, and that's buzz you can believe in.
Al Scorch
"Stormy, husky, brawling, City of Big Shoulders." – from "Chicago" by Carl Sandburg
Al Scorch grew up in Chicago, with its storied history of corrupt power at the top and righteous fighters and big dreamers at the bottom. From the town that gave the world characters like Studs Terkel, Upton Sinclair, and the anarchists in Bughouse Square, Scorch adds his voice to the choir with the enthusiasm and charisma of a Maxwell Street preacher. He eyes the prize of that ever-elusive promised land that's worth scrapping for, wherever or whatever it may be. With a stentorian bullhorn of a voice, he exhorts, not with a holy book in his hand, but a banjo and guitar. He's a messenger and a conduit, a believer that a soul-stirring song will march you forward.
Balanced on wedges of punk, old-time string band, American and European folk, and soulful balladry, Al is an entertainer, road warrior, storyteller, and one helluva musician. His second album and Bloodshot debut Circle Round the Signs is built on a sonic framework sharing an intersection with the Bad Livers' lawless next-gen take on traditional country & bluegrass, and Black Flag's burn-it-all-down revolt and breakneck tempos. From the train-hopping tale of "Pennsylvania Turnpike" – updating steel rails to concrete ribbons – to the shout-along, late-night lament of "Insomnia" ("I toss and I turn in my bed every night/ I'm sober but my mind's as high as a kite"), the aural dexterity is thrilling.
Woody Guthrie's "Slipknot" gets a complex, Western swing cum prog-grass treatment, led by the angular fiddling of Felipe Tobar, that would make acoustic thrash godfathers Split Lip Rayfield grin demonically. And "Want One" blazes down the dirt track with a Stanley Brothers fireball energy driven by Scorch's clawhammer banjoing, and the it's-safe-to-laugh-now adventure of meeting an intensely inebriated fan while busking across the country.
But Scorch is far more than lightning for lightning's sake. Through 10 songs of high wire musicianship, debilitating despair, wild-eyed hope, and sharpelbowed views of social (in)justice, he deftly maintains a balance of precise touch and texture, pop catchiness and frenetic intensity. That Minutemen inspired "jam econo" vibe embracing the freedom of art and community as long as you're working hard and bringing your friends along for the ride?… Yeah, that's here too.
He shows a keen ear for the Mekons' trans-Atlantic roots and marries it to the Avett Brothers' big stage sound on "Lost At Sea." Likewise, there is depth in the song's lyrics during the cliffhanging, reallife narrative of a best friend almost dying when the HMS Bounty sank in Hurricane Sandy:
"When I heard of the wreck my heart left my chest/ tears came rolling down/ the same sun shone through the window/ I thought of a world without you around"
DIY show shakedowns parallel a down-and-out-on-Clout-Street message ("Every bossman is on another bossman's take/ There ain't no free man except the one you make") on the vaudeville-via-Eastern European klezmer door-kicker "Everybody Out." With its bittersweet imagery and mournful harmonies, "Lonesome Low" goes beyond the blue grass and into the deep woods. While the elegiac french horn in "Poverty Draft" wouldn't sound out of place if it was played in a WWI trench, nor would its message of the poor being the tools of war ("The fight for freedom pays more than minimum wage").
A punk rock banjo-wielding John Prine or Billy Bragg, Al Scorch writes for the everyperson. Through his acrobatically poetic politics, hopeful tales of love lost ("Love After Death"), or cathartic takes on urban chaos ("City Lullaby"), he pens rowdy campfire stories, calls for action, and draws the epic from the ordinary. Celebrate, right a wrong, or find your path and go for it. It's heavy shit, but so is life.