Mike Mitchell, My Brother's Keeper, Andrew Hibbard
Sat
April 14, 2018
7:00 pm
(Doors:

6:30 pm

)
The Southgate House Revival - Revival Room
Ages 18 and Up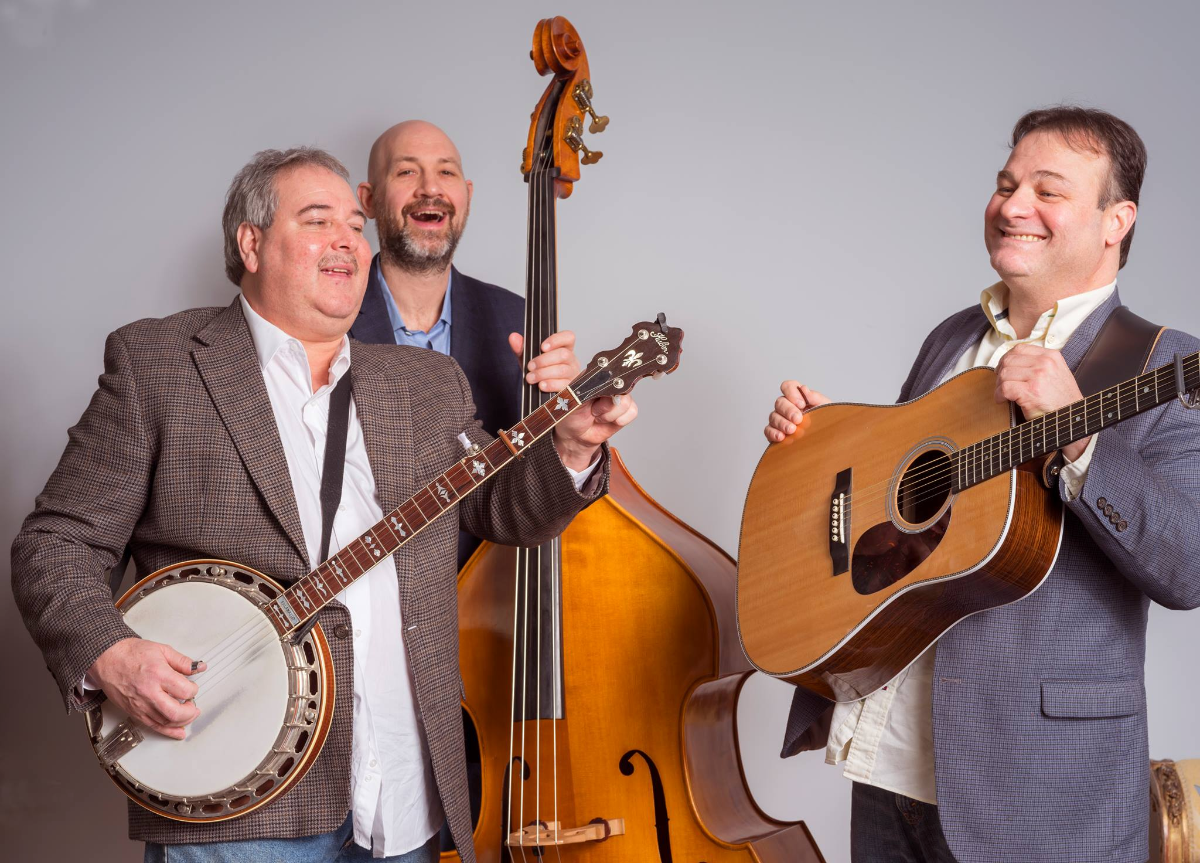 $10.00
Mike Mitchell
"Traditional and then some…" MMT comes down from the blue Ridge Mountains, bringing powerful new songwriting with catchy hooks. "The songs have staying power, and hang with the listener for days…"

Backed by Bluegrass veteran, Tommy Moss, on banjo and Jazz great, Tom Klingelhofer, on upright bass, Mike fronts this power trio with guitar, fiddle, and unforgettable voice.

Mike's "Dead Center' album debuted in May, 2017 at #1 spot on Airplay direct downloads chart and continues to chart in their top 40. His current album, "Small Town" is in production and will be released in Februrary of 2018 at the Folk Alliance International Conference in Kansas City.

Produced by Mark Schatz, it features 10 of Mike's original tunes, with Schatz on bass, Jarrod Walker on Mandolin, Sammy Shelor and Tommy Moss on banjos, Claire Lynch and Jesse Smathers on harmony vocals.

Mike lives and works in one of our country's richest musical areas, Virginia's Blue Ridge Mountains. He is fortunate to perform, record, and teach alongside some of the country's very best players and educators. Equally at home on the Bluegrass stage and the singer/songwriter venues, Mike also performs Jazz and Classical violin. His critically acclaimed recordings and performances have earned him a respected name within the regional industry and a fan base of discriminating listeners throughout the U.S and Canada.


-Western Conservatory Of Music, London Ontario
-Dana School of Music at Youngstown State University
-Encrypted Records and Flat5 recording artist
-Mountain Fever recording Artist
-Founder and director of Floyd Music School, 2005 to present.
-Honored at The White House by President Obama for achievements in Heritage Music Instruction
-Listed as a 'teacher of note' within 27 counties in SWVA by Virginia's The Crooked Road organization
My Brother's Keeper
My Brother's Keeper is a progressive bluegrass band from Cincinnati, Ohio, signed to Poor Mountain Records out of Bristol TN.
Andrew Hibbard
Meet Andrew Hibbard, a young man that lives an honest life – the only way he knows. Humble beginnings in rural Ohio have shaped his view of the world.

A soft-spoken individual, Andrew prefers to share his stories through song rather than speech. Whether it's paying tribute to the classics like Bob Dylan or Chet Atkins, or his own craft that can match his musical mentors, Andrew Hibbard is sure to be a delight to any americana/folk fan's ears and a presence destined for placement in the splotlight – with humble regards, of course.