The Southgate House Revival - Revival Room
Thu
February 20, 2020
9:00 pm
(

8:00 pm

DOORS)
Whiskey Wolves of the West
$10 ADV / $12 DOS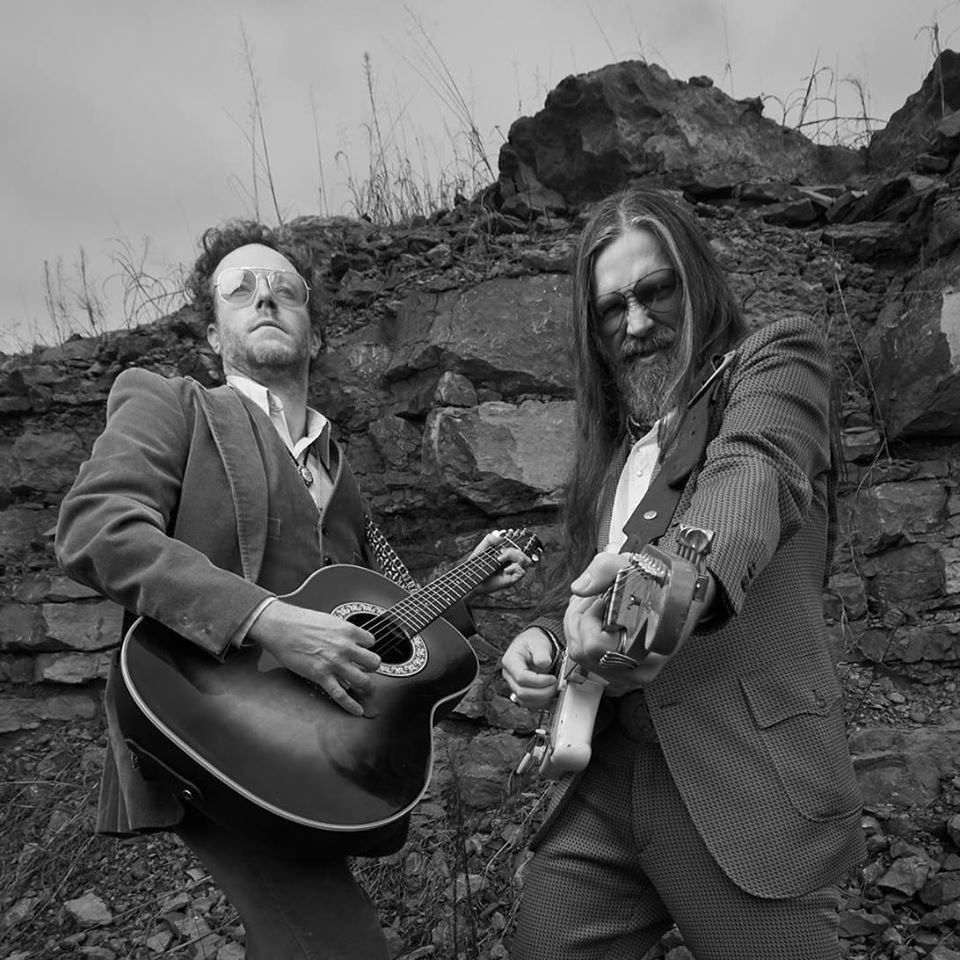 Whiskey Wolves of the West

When artists have a certain degree of laudable talent in their arsenal, expectations can be quite high whenever they endeavor to branch out on their own. Good thing Tim Jones and Leroy Powell, the dynamic songwriting and performing tandem known collectively as Whiskey Wolves of the West, knew just how to harness the chops they honed as prime progenitors of the new Nashville sound. Helping forge the creative lane now occupied by the likes of Chris Stapleton and Sturgill Simpson also opened up a seam for the pair to charge through themselves to put forth a concisely focused, seven-track melting pot of an album aptly named Country Roots, which is set for release on March 2, 2018 from Rock Ridge Music.

"I don't know where we fit into that whole vibe, but I do feel like the music Tim and I do could easily be put side by side with any of it—we're not shooting to sound like anybody other than ourselves," theorizes Powell, a first-call guitarist/multi-instrumentalist for noted Music City producer Dave Cobb who's backed the aforementioned heavy-hitter Simpson in the studio, as well as both Shooter and Waylon Jennings. Concurs Jones, a top-cat Nashville singer/player in his own right who's worked side by side in a band with Carl Broemel (My Morning Jacket) and had Chris Robinson (The Black Crowes) as a producer and tourmate, "I'm proud to say we're both making the same kind of music now that we did back when we were starting out. It's the love of a genre that a certain zeitgeist movement may have briefly captured, but we never left it."

Right from the get-go, the Whiskey Wolves found an immediate fan in Tommy Shaw, the Styx guitarist/vocalist born and bred in Montgomery, Alabama who's also a current longtime Nashville resident himself. "This is my new favorite group!" Shaw declares. "I love their big voices, and the rhythm guitar especially. They don't sound like anybody else, and they have their own unique sound that is instantly identifiable. The Wolves seize on a good idea, and then they wail on it. It's old school, but it's also fresh and new. The joy and commitment I hear in their music is totally refreshing."

Country Roots fully lives up to the deep-seated expectations associated with its very name, from the genre-busting universality of its lead track "Sound of the South," to the intuitive harmonic blend that sets forth the analog-huggin' and vinyl-lovin' tone of "Lay That Needle Down," to the modernized down-home duende of the title track, to the brighter vibe of the album's closer, "#1 (The Ballad of Dallas Davidson)." As Jones clarifies with a laugh, "We wrote that one because Leroy wanted us to be able to say the very first song we wrote together was a number one."

What the instant appeal of Country Roots comes down to is how people respond to the pair's inherent knack for wholly accessible songwriting. "Leroy and I agree the first line of a song has to grab the listener to the point of them going, 'Wow, what is that? I have to hear more of this!'" Jones observes. "And then you have to come back with a fantastic chorus 30 to 45 seconds later to keep the hook going."

While Powell agrees the hook is what brings you back, he adds that the Whiskey Wolves' secret sonic sauce also has something to do with the way the two songwriters are absolutely unwavering when it comes to adhering to their own exacting standards. "Tim and I try to write songs we feel are good enough to where we don't have to nitpick them into the ground," he explains. "We'll go, 'Can we get away with singing that? Are we going to make fun of ourselves if we hear that on the radio somewhere?' And that's why I like playing with Tim, because it's great to have a supercritical opinion that you trust. He'll say, 'That lyric isn't gonna fly. We can't do it that way.' But that never got me bent out of shape because we're talking about the songcraft, so I don't attach any ego to it."

Jones adds, "We still like to keep it spontaneous and fun. I'll go, 'Man, I think we need to do some more pre-production before we go into the studio, to make sure all these lines are fixed.' But Leroy will be like, 'Let's just go in there and keep it wild when we play with the rhythm section. You'll hear what we need to do in the track.' Sometimes it sounds like you're falling down the stairs, but when you get there and you land on your feet, it becomes really exciting."

That excitement level translates directly into songs like "Sound of the South," which, frankly, is really about the sound of America. "We're just trying to cover the history of rock & roll in 2-3 minutes or less," reports Powell, who also produced, mixed, and co-engineered the album. Notes Jones, "I studied a lot of music history, and the music we all grew up with crossed all the boundaries, and all different lines. Rock & roll really wasn't formed until there was a mixture of country and blues, a blending of all the influences people shared once they moved out of the mountains and got into the city."

Making sure every song on Country Roots has a lasting impact on its listeners was critical to the duo, who had prepared more than 20 tracks before whittling down the final running order to the lucky seven we have here. "It's a nice, short record, like those great old country records that had only ten songs on them that would last maybe 20-30 minutes," recounts Powell. "That was something Waylon [Jennings] was notorious for doing. Every song counted, and I loved that. It's not too overwhelming either. You don't need to hear every song we've ever written—just the best ones."

To modify a well-known country crossover lyric, Country Roots takes us home to the place where our ears truly belong. And that home happens to be right square in the heart of the gut-honest, genre-defying music now being made by Whiskey Wolves of the West.