The Southgate House Revival - Revival Room
Sun
April 26, 2020
7:00 pm
(

6:30 pm

DOORS)
To Be Rescheduled: Rachel Brooke
$10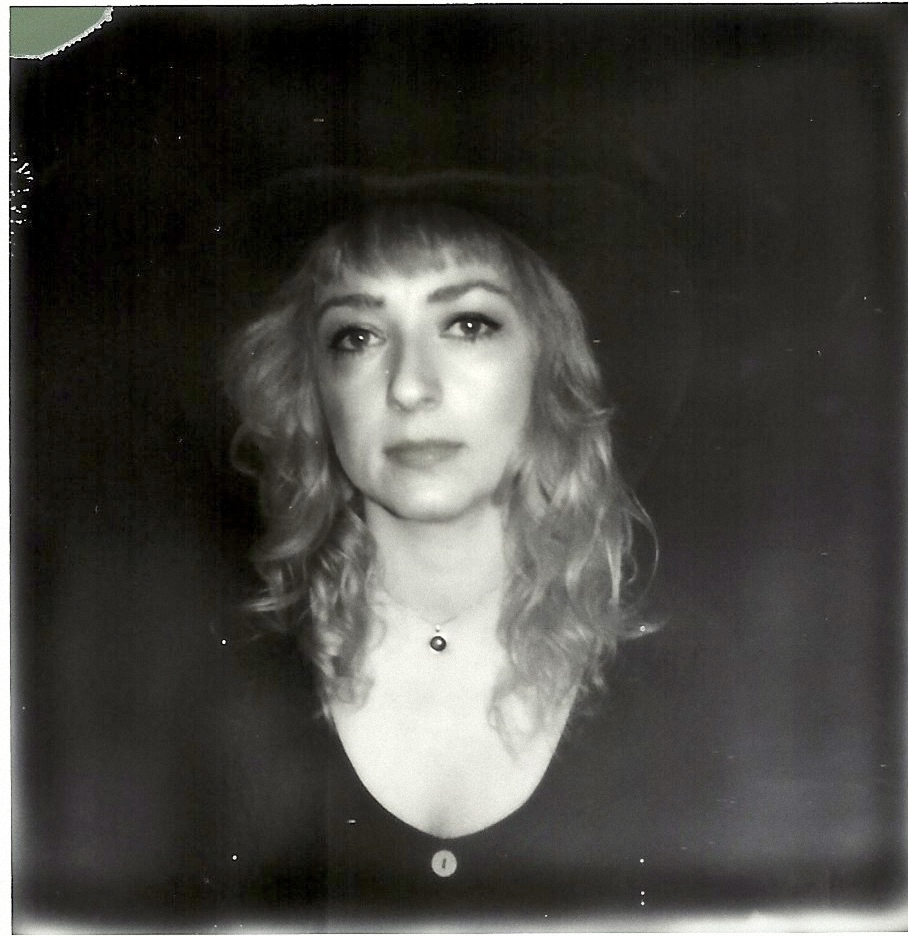 Rachel Brooke

Incendiary young country singer and songwriter Rachel Brooke channels the darkest nights of American Southern music, pulling forth influences from raw, early country singing to Chicago blues greats, vintage New Orleans "jass" bands to old animated cartoons, all tied together in the framework of her old-fashioned melodies. It takes a peculiar vision to be able to unite these many different sounds, but Brooke's pulled off the most difficult task: she's created a new sound from a pastiche of old music without sounding derivative. Instead her music sounds incredibly fresh, sepia-toned perhaps with the vision of our distant past, but as rough-edged and hand-honed as the best of today's roots music. She's quite the paradox: a young songwriter who perfectly embodies the music of the American South, but who lives in the wilds of Northern Michigan. An artist who grew up with parents in a bluegrass band, but who spent her teen years raging away in an all-girl punk band. A shy, soft-spoken introvert whose wall- shaking voice has earned her a place at cutting- edge roots music festivals like Muddy Roots. An icon of underground country music who covers greats like Fats Domino on her new record. But when you sing this well and play like hell, who do you have to answer to anyways?

"Take everything you think you know about country music and throw it out the window. That pop rock crap y'all call country is nothing compared to what Rachel Brooke is laying down. She's an old soul in the way Hank Williams and Memphis Minnie were, culling together both country and country blues into an album that is easily digestible for anyone who gets scared off by real country music. Etta James once said that the blues and country music were kissing cousins. Rachel Brooke is their love child." -Chip McCabe

"Rachel Brooke has the wintertime blues , but unlike the rest of us, her end product of misery is something haunting and beautiful, rather than alcohol and bad poetry-mired." -Real Detroit Newspaper

"Producing and playing most of the instruments herself, Rachel demonstrates her immense talent and diversity on this album. (Down in the Barnyard 2011) The song writing is top notch, her voice is eerily old-time-authentic, and the whole album has the ability to whisk you away on the country technicolor lullaby head trip that she has painted during it's near-hour long set. Rachel is just hitting her stride, but with this release is proving that we should all be keeping our eyes on her." –Shooter Jennings, "- Shooter Jennings - Moonrunners

"Rachel Brooke brings together a catchy melody, a cool band and a cute smile for her latest video, "A Killer's Dream." But don't be fooled by this beauty. The first line is: "He's a hit man/She's a queen." So you can kind of imagine where this one's going. Brooke grew up in a bluegrass/folk family but rocked out in a punk band as a teenager. Now she's living in northern Michigan and recorded the tracks on her new album without computers — now that's killer." -Craig Shelburne, CMT

"..Rachel Brooke, a badass...with a heart made of whiskey..." -Real Detroit Newspaper

"We have watched as Rachel Brooke has evolved from the conflict of her punk and country roots trying to mix and blend, to a classic, cohesive style that is all her own, and compliments one of the most naturally-blessed voices in country today.... -Saving Country Music

"Rachel Brooke is a little bit country, a little bit gothic and a little bit indescribable. She's the rebel Southern belle who's actually from Michigan. Her words are tough, yet elegant; her music is refreshingly simple and quietly suggests that Brooke herself is not...She's the tough chick who can keep up with the boys in chores and whiskey shots, then pick up a banjo and silence everyone in the saloon with her beautiful twang and poetic lyrics...-Emily Richardson, Buzzbin Magazine

"This here's unadorned, raw-to-the-gut country blues"
Pat King - CC2K

(Lonesome Wyatt and Rachel Brooke) The ideal soundtrack for receiving the Last Rites... like Nick Cave with a banjo. -Rue Morgue Magazine

(Lonesome Wyatt and Rachel Brooke)"It is a pinnacle of gothic country, and at times it reaches the pinnacle of all music." . -SCM

(Rachel Brooke & Modern Mal) This duo's stuff is beautiful; whispers of loneliness at the end of the bar dotted with doused regulars who have nothing else in life but their own reflection. –Detroit Metro Times

(Rachel Brooke and Modern Mal) "Soul-scraping duets from folks into Hank Williams Sr., played at wrong speeds. Slow flowin' molasses of the old heart, the old man said. "--Detroit Metro Times

Maria Carrelli

Maria Carrelli is a Cincinnati-born musician based currently out of the small but vibrant musical community that is Ludlow, Kentucky. Crafting folk based grass roots music, she probes her listeners by baring her soul through song. Her music is heavily influenced by old bluegrass standards, country music through the ages with an essence of modern folk. She has played music throughout the country and alongside various other musicians, weaving her own musical path as she continues to strengthen her songwriting and skill. She's opened for acts such as Billy Strings, Darrell Scott, Reverend Peyton's Big Damn Band and Del Mccoury.