The Southgate House Revival - Revival Room
Thu
October 13, 2022
9:00 pm
(

8:30 pm

DOORS)
Cory Branan, Adam Lee, Sammy Kay
$17 adv / $20 dos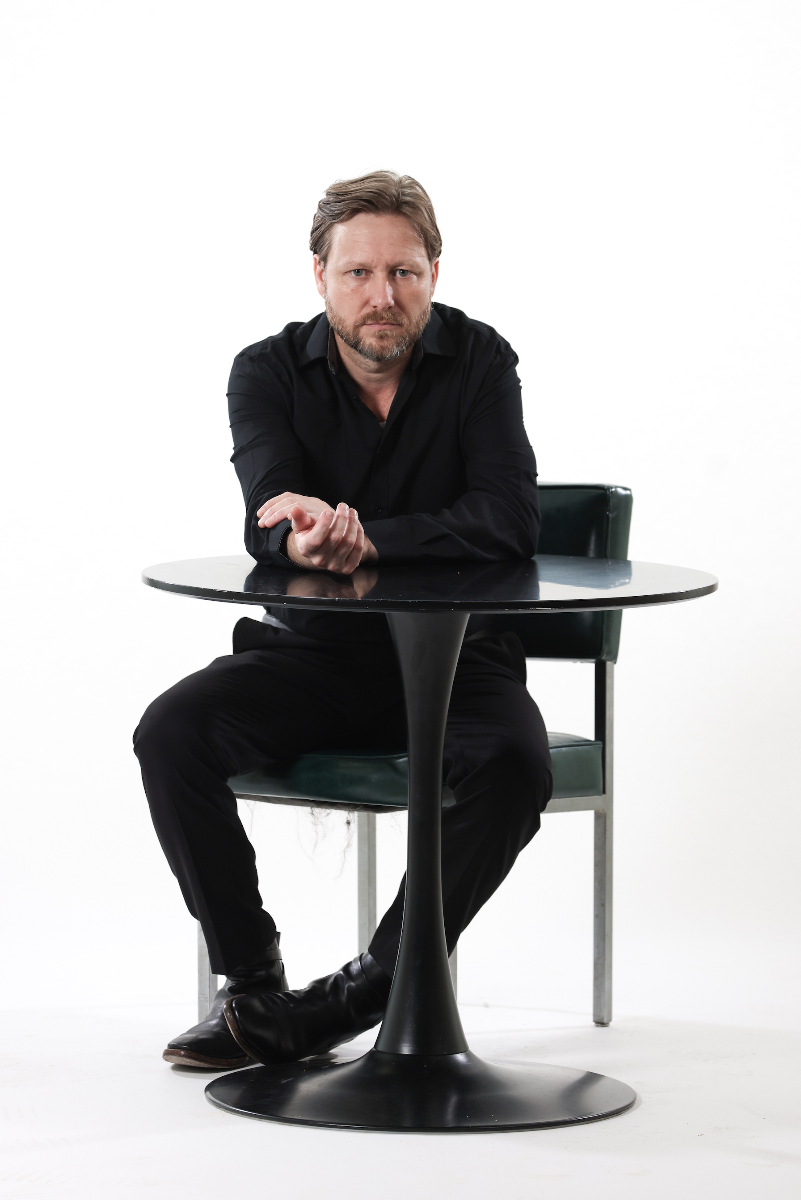 "I pulled these songs from a batch of fifty that mostly predate the pandemic, and all of these felt kin. They're about doubt, loss, depression, general stir-craziness.
"But I knew I didn't want to make a record that pondered itself, I wanted it to have motion, so I gave this record an overarching rule: The sadder the song, the more it had to move and groove. That's how the country weeper 'That Look I Lost' got the Motown treatment. I wanted you to nod along, then after listening ask, Wait, what am I shaking my ass to?"
When I Go I Ghost is Cory Branan's sixth full length release. His first was 20 years ago: He ain't banging out pulp here.
Cory Branan

ADIOS is Cory Branan's death record. Not the cheeriest of openings, but like all of Branan's mercurial work, it's probably not what you think. As funny and defiant as it is touching and sad, this self-dubbed "loser's survival kit" doesn't spare its subjects or the listener.

Not even Branan's deceased father is let off the hook. In the tender homage "The Vow" he drolly cites his father's favorite banality "that's what you get for thinking" as "probably not the best lesson for kids." For most songwriters that would be the punchline but Branan pushes through words and, in his father's actions, finds a kind of "genius in the effortless way he just 'did'."

Not all the death on ADIOS is literal mortality. "Imogene" is sung from the wreckage of a love that once "poked fun at the pain, stoked the sun in the rain" but ends with the urgent call to "act on the embers, ash won't remember the way back to fire."

The trademark lyrical agility is mirrored sonically. Never a genre loyalist, ADIOS finds Branan (much like his musically restless heroes Elvis Costello and Tom Waits) coloring outside the lines in sometimes startling shades of fuzz and twang. While unafraid to play it arrow-straight when called for ("The Vow," "Equinox," "Don't Go"), ADIOS veers wildly from the Buddy Holly-esque rave up "I Only Know" (sung with punk notables Laura Jane Grace and Dave Hause), through the swampy "Walls, MS" to the Costello-like new wave of "Visiting Hours."

The blistering punk of "Another Nightmare in America" bops along daring listeners to "Look away, look away, move along, nothing to see here" (the song is written from the point of view of a racist killer cop). And as the mourning singer on "Cold Blue Moonlight" shifts from paralysis to panic, the song's jazzy drone shifts to an almost Sabbath fury. The tonal shifts are always deliberate and not just simple genre hopping; while the turns can be jarring you can trust Branan to take you somewhere unexpected.

The 14-song album was self-produced and recorded in the spring of 2016 at Tweed Studios in Oxford, MS with a tight three piece: Branan on lead vocals and guitar (both electric and acoustic); Robbie Crowell (formerly of Deer Tick) on drums and percussion, keys, and horns; and James "Haggs" Haggerty on bass. Additionally, Amanda Shires contributes on fiddle and vocals, and Laura Jane Grace of Against Me! and Dave Hause provide guest vocals.

Cory Branan has four previous full-length releases: The Hell You Say (2002, Madjack Records), 12 Songs (2006, Madjack), Mutt (2012, Bloodshot Records), and The No-Hit Wonder (2014, Bloodshot). His music has received critical praise from the likes of Rolling Stone and Rolling Stone Country, NPR All Things Considered, Noisey, Wall Street Journal, Paste Magazine, Oxford American, Consequence of Sound, Southern Living, and many others.

Adam Lee

Adam Lee's newest release, The Wilderness Years, tells stories of struggle, frustration, and eventual perseverance. Recorded at The Lexington Recording Co. with Duane Lundy (Ringo Starr, Joe Pug, Horse Feathers) the EP offers up a shimmering cinematic landscape and finds Lee penning some of his best songs to date.

Nearly five years since his solo debut, Adam Lee opens his newest effort by telling us where he's been. The title track touches on the hubris of youth and the power of hindsight before pushing forward to a dark and driving refrain, "I thought I knew then I stumbled into the wilderness years."

For fans of Springsteen, Joe Pug, and John Moreland, The Wilderness Years offers a dark, tender, and sometimes chilling look at what it means to strike out on your own. With its five sweeping songs, Adam Lee also shows us the rewards to be reaped from doing so.

The Wilderness Years is available everywhere August 27th, 2021.

Sammy Kay