The Southgate House Revival - The Lounge
Sat
October 15, 2022
8:00 pm
(

7:00 pm

DOORS)
Tiger Sex, Three Blue Teardrops, V-Twin Sin
FREE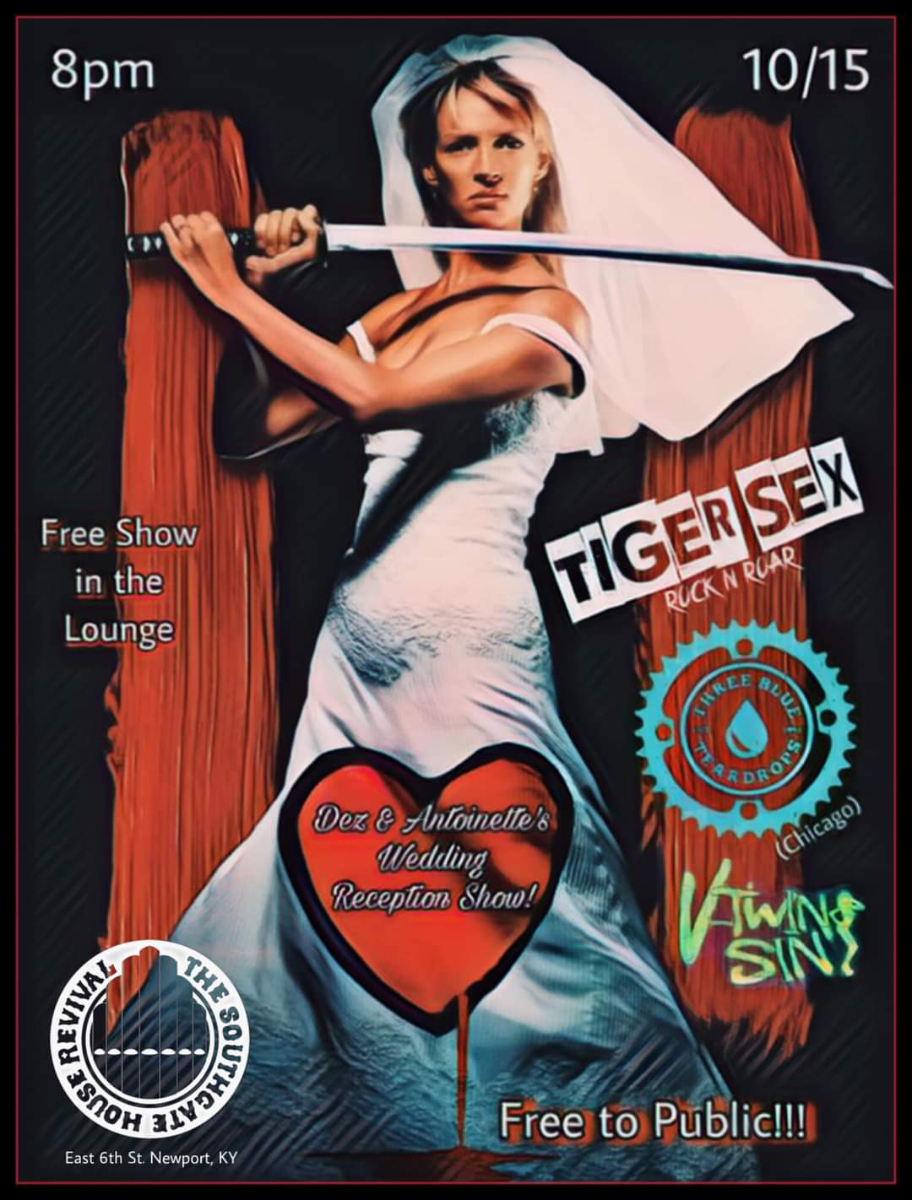 Tiger Sex

A great mixture to the sound with many influences from 70's punk, 60's garage, Proto-Punk, Blues...etc.

Three Blue Teardrops

V-Twin Sin

We were a chemical experiment gone bad. Make the prudes of the world so sad with your bad cheesy dick songs and oh how the girls drop their thongs! Right or wrong we always finish strong with our latex on. If we're not on stage we're in the back getting strange and we need short change.