The Southgate House Revival - Revival Room
Wed
December 14, 2022
8:00 pm
(

7:30 pm

DOORS)
Matt Heckler, Mike Oberst (of The Tillers)
$15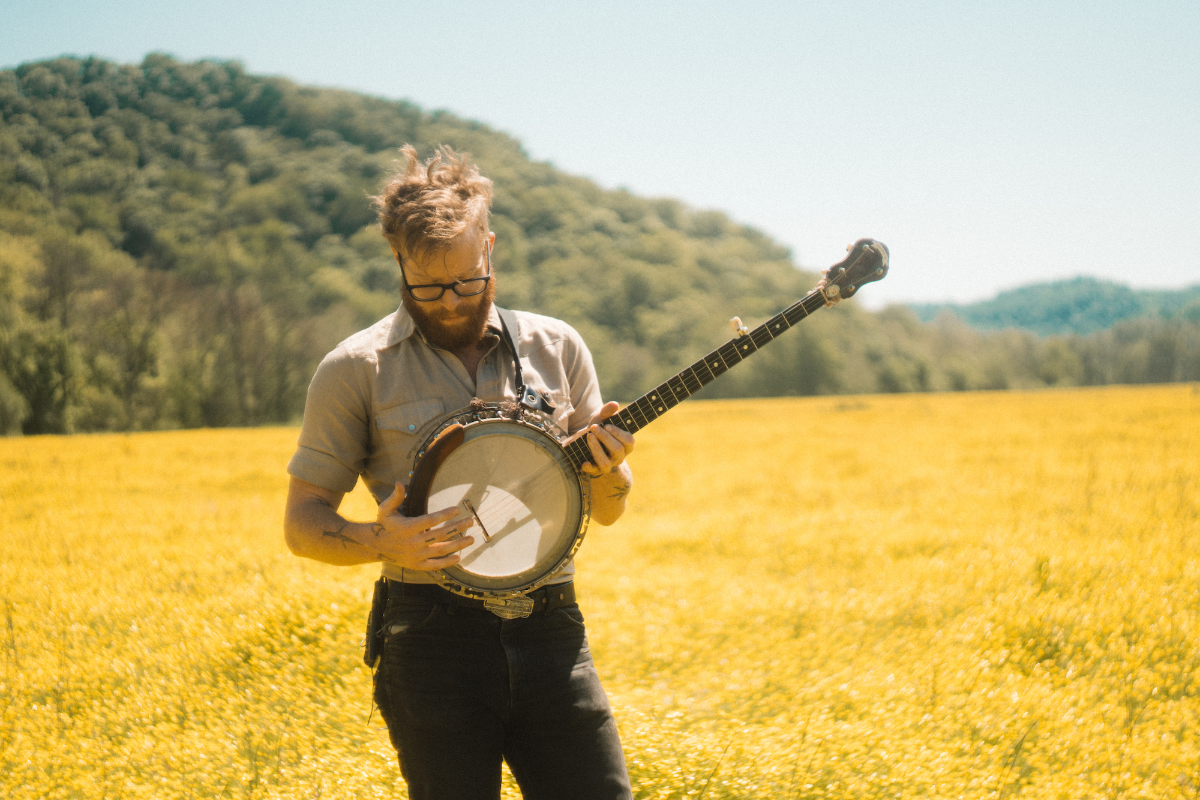 MATT HECKLER is a solo multi-instrumentalist that barely fits into any ordinary musicalcategory. He tends to keep to the darker side of Appalachian mountain music and earlybluegrass but listen long enough and you'll soon be transported to the mountains of EasternEurope or a dimly lit bar in Ireland where they honor those who have passed with a gentlyswaying a cappella ballad.After touring almost nonstop for years in support of bands like Devil Makes Three, Lost DogStreet Band, Flogging Molly, and others, HECKLER, like the rest of us, got sidelined by theongoing global pandemic. With the newfound time off, he set to pushing creative boundariesin his home recording studio as far as his mind would allow. Each fiddle, banjo, and guitartrack carefully put in place all the while retaining the grit and energy reflected in his liveshows. Paired perfectly as the sequel to After The Flood, the Blood, Water, Coal album is adefining release in his career.Blood, Water, Coal was performed and recorded by MATT HECKLER with upright bass andbacking vocals provided by Jeff Loops (Lost Dog Street Band). While recording Blood,Water, Coal, MATT HECKLER released The Magnolia Sessions outdoor live set – themaiden release for the now popular series – which made it to #9 on the Bluegrass BillboardCharts. The Magnolia Sessions was still charting upon the release of Blood, Water, Coal,which debuted at #3, leaving HECKLER with two albums running on the Billboard Chartssimultaneously.HECKLER writes, "I started working on this album over a year ago in my home. Ran into alot of snags and problems inherent in self-recording, but being alone, just a mic and myinstruments, was the only way to capture the raw emotions this collection of songs holds forme. Some of these tunes were written over a decade ago, most of them in more recentyears. Others took years to write. But now that it's done, I can confidently say this album isthe perfect sequel to After The Flood."
Matt Heckler

MATT HECKLER is a solo multi-instrumentalist that barely fits into any ordinary musicalcategory. He tends to keep to the darker side of Appalachian mountain music and earlybluegrass but listen long enough and you'll soon be transported to the mountains of EasternEurope or a dimly lit bar in Ireland where they honor those who have passed with a gentlyswaying a cappella ballad.After touring almost nonstop for years in support of bands like Devil Makes Three, Lost DogStreet Band, Flogging Molly, and others, HECKLER, like the rest of us, got sidelined by theongoing global pandemic. With the newfound time off, he set to pushing creative boundariesin his home recording studio as far as his mind would allow. Each fiddle, banjo, and guitartrack carefully put in place all the while retaining the grit and energy reflected in his liveshows. Paired perfectly as the sequel to After The Flood, the Blood, Water, Coal album is adefining release in his career.Blood, Water, Coal was performed and recorded by MATT HECKLER with upright bass andbacking vocals provided by Jeff Loops (Lost Dog Street Band). While recording Blood,Water, Coal, MATT HECKLER released The Magnolia Sessions outdoor live set – themaiden release for the now popular series – which made it to #9 on the Bluegrass BillboardCharts. The Magnolia Sessions was still charting upon the release of Blood, Water, Coal,which debuted at #3, leaving HECKLER with two albums running on the Billboard Chartssimultaneously.HECKLER writes, "I started working on this album over a year ago in my home. Ran into alot of snags and problems inherent in self-recording, but being alone, just a mic and myinstruments, was the only way to capture the raw emotions this collection of songs holds forme. Some of these tunes were written over a decade ago, most of them in more recentyears. Others took years to write. But now that it's done, I can confidently say this album isthe perfect sequel to After The Flood."

Mike Oberst (of The Tillers)

Mike Oberst is an accomplished multi-instrumentalist, musician, and songwriter best known as a co-founder of the Cincinnati, Ohio string band, The Tillers.

Mike was born and raised in the Sayler Park neighborhood of Cincinnati, a stone's throw from the historic US Route 50 as it winds down the banks of the Ohio River. He was introduced to music at a very early age, starting Suzuki piano lessons at the age of four. At the age of 13, Mike's father showed him some chords on the guitar, and within a year, he began forming punk rock bands with his friends. Over the next decade, Mike's bands "Disarm" and later, "The Resurgence", became fixtures on the local punk scene.

Mike's interest in traditional music began with his membership in the Cincinnati Caledonian Bagpipe and Drum Corps from the ages of 17 to 22. At age 23, Mike became a part of "The Blue Rock Boys", an Irish Traditional Folk band, which gave Mike his first taste of the life of a touring musician.

When The Blue Rock Boys went on hiatus in 2007, Mike began performing solo shows around town. During this time, he became consumed with a love of clawhammer-style banjo playing and an interest in American folk music in the vein of Woody Guthrie, Leadbelly, Pete Seeger, and other Depression-era performers. He soon chanced upon a like-minded musical compatriot in the form of guitarist Sean Geil, with whom Mike formed the band "The Tillers".

The Tillers' rise to prominence in the local and regional folk scene was a rapid one, bolstered by a stroke of good fortune in the summer of 2009, when The Tillers' recording of Mike's song "There is a Road (Route 50)" was featured on veteran NBC news anchor Tom Brokaw's USA Network television documentary on the history and significance of US Route 50.

The Tillers maintained a relentless touring, performing, and recording schedule over the next three years, releasing three more albums, becoming a staple at folk festivals throughout the country, and sharing the stage with luminaries and heroes such as Doc Watson, Ramblin' Jack Elliott, Iris DeMent, Jerry Douglas and many more.

In 2011, Mike released his first solo album, "Mike Oberst and His Five-String Banjo", which featured collaborations with a number of Mike's musician friends from Cincinnati and beyond.

Also that year, Mike was the driving force behind "To Sing with You Once More", a benefit concert to raise money and awareness to fight multiple myeloma cancer, the disease which claimed both Mike's mother Lori and one of his musical heroes, Mike Seeger. The concert, which featured rare appearances by folk giants like John Cohen and Tracy Schwarz, was a rousing success.

Mike continues to play and tour, both solo and with The Tillers. He was recently bestowed with the Ohio Arts Council Traditional Arts Apprenticeship for clawhammer banjo in 2011-12, and again in 2013-14. He also teaches clawhammer banjo lessons from his home to a number of students both locally and regionally.

Mike's appreciation and gratitude to the tradition of Field Recording for its preservation of rapidly-disappearing musical styles and traditions has led him to attempt some of his own. In 2016 he produced and co-recorded an album of original music by North Carolina songwriter Jean Dowell. He is currently in the early stages of recording and compiling the music of legendary Kentucky fiddler Tommy Taylor.

Mike is also interested in traditional American folk art, history and ways of life, and methods of sustainable city living. He enjoys gardening, farming, and raising chickens at his home.