The Southgate House Revival - Revival Room
Thu
February 16, 2023
7:00 pm
(

6:30 pm

DOORS)
Mean Mary
$12 adv/$15 dos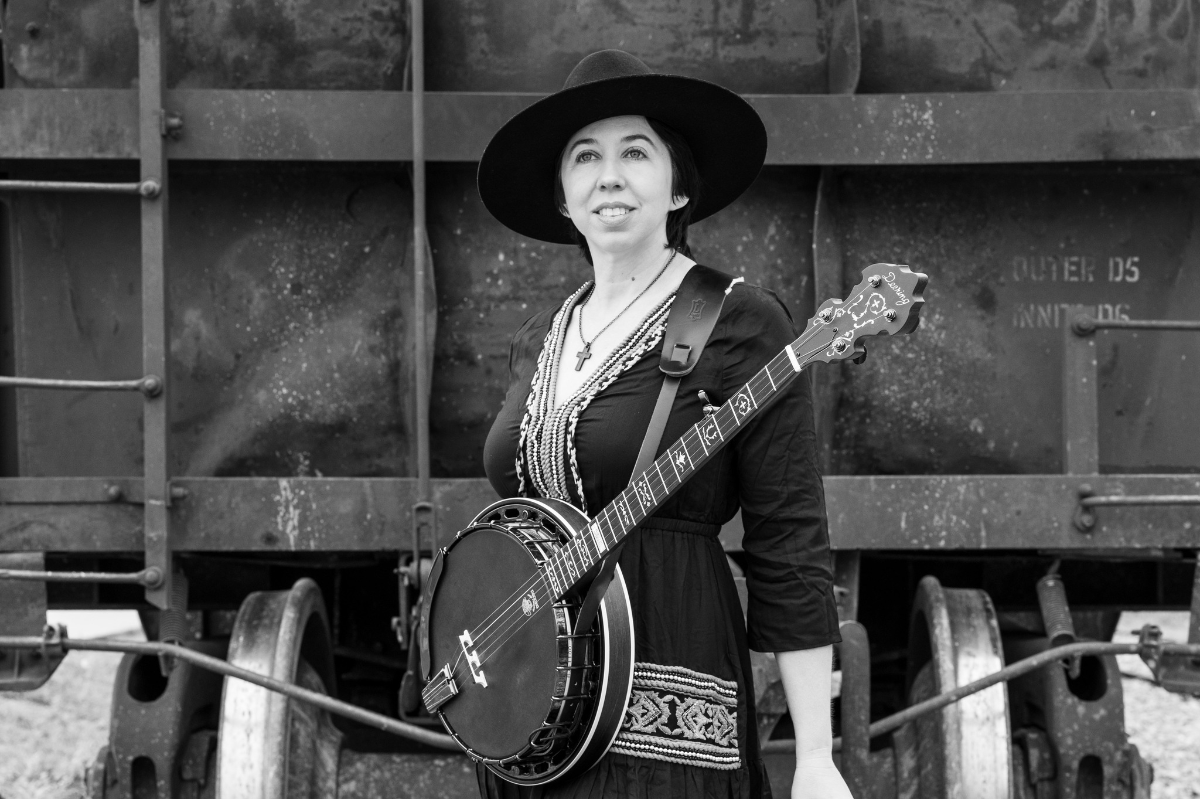 Mary James, youngest of six children, was born in Geneva, Alabama, though her family lived in Florida, a couple miles below the Alabama line. Her mom (author, Jean James) and dad (WWII veteran, William James) lived a very nomadic lifestyle. On one occasion they packed up the family (Mary was four at the time) and moved from Florida to North Minnesota, near the Canadian border, to rough it in the wilds.

Today she produces music, produces videos (her YouTube videos have received over 15 million visits), tours extensively across the US and overseas, is co-writing a novel trilogy about the music world, and is an endorsing artist for Deering Banjos. The Deerings have named her their Goodtime Ambassador. Mary plays 11 instruments and has recorded 16 albums, her newest being Cold. There is not room here to tell the whole life story of Mean Mary, but if you would like to hear more of it, listen to her music—it is all there.
Mean Mary

Mean Mary (Mary James), a Florida native now based in Nashville, began life as a musical prodigy—could read music before she could read words and co-wrote songsat age five. By age seven she was proficient on the guitar, banjo, & violin, and entertained audiences across the US with her vocal and instrumental skills. Her life has been one long road show interspersed with TV, radio, and film.

To date she plays 11 instruments and is known for her alluring story songs, incredible instrumental speed, & rich voice that can travel from deep emotion to sparkling trills. She is also an award-winning book author, and the fun loving star of Nashville TV show, Never-Ending Street.