The Cousin Kissers/The Libertines US/Jimmy D & Barbara Going Away Celebration
Sat
July 11, 2020
8:00 pm
(Doors:

7:30 pm

)
The Southgate House Revival - Sanctuary
Ages 18 and Up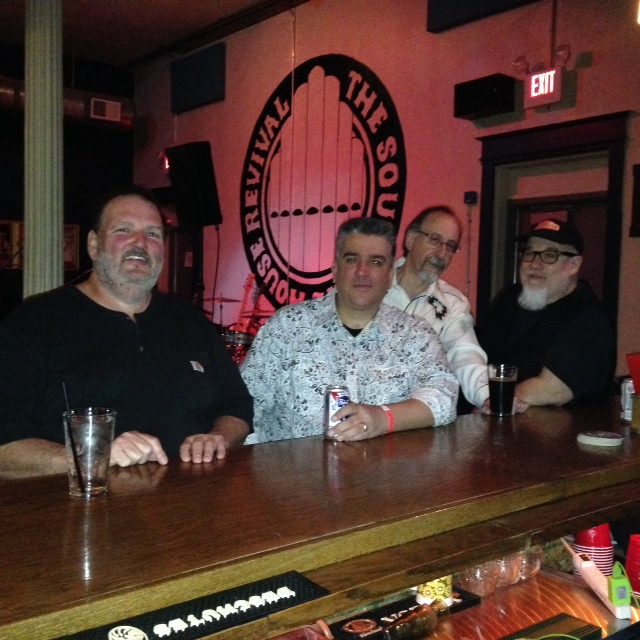 $5
After careful consideration, given the increase of new Covid cases, we have decided that masks will be required for all guests in the venue except when seated. If you don't have a mask they will be available to purchase at the venue. As previously stated, masks will be worn by our entire staff.
Until further notice, our music events will be limited to 50 tickets each with an age requirement of 18+. In addition, tables and chairs will be set up to ensure social distancing, seating in the outdoor area has been expanded and hand sanitizer will be available in all restrooms and bars. Every person entering the venue will be subject to a temperature check. Our staff will be cleaning and sanitizing multiple times a day to reduce the spread of germs. Due to the limited nature of our upcoming events, we strongly encourage patrons to purchase tickets in advance. We ask that anyone who is ill or has any symptoms of illness not attend.

The health and safety of our staff, guests and performers is of the utmost importance to us. It is our hope that music lovers can come together in small groups and SAFELY enjoy live music again, by taking the recommended precautions.
The Cousin Kissers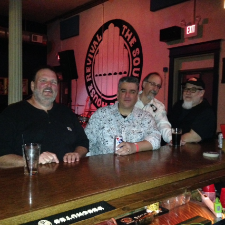 Country/Americana supergroup featuring Jeff Leist, Jimmy Davidson, Neil Sharrow, and Bill Craig; they "like it good 'n country like a greasy skillet." Formed in the backwoods of Cincinnati in the aftermath of Tall Stacks 2006, these dudes dig George Jones, Waylon Jennings, Johnny Cash, Hank Williams, Sr., Johnny Horton, Ralph Stanley, Bill Monroe, Buck Owens, Jimmy Martin, John Prine, and Patsy Cline. They're influenced by "lonesome sounds and wayward souls" and "a jukebox moanin' those honky-tonk sounds."
The Libertines (US)
Formed in 1983, the Libertines US were a power trio consisting of Cincinnati natives Walt, Randy and Joe.
After 1986, they expanded to a quartet, adding longtime friend Jimmy D on guitar, and Greg replacing Joe on drums.
Their debut performance was broadcast live on WAIF radio in 1984, immediately gaining them a following.
The Libertines US first single, "Everybody Wants to be my Sister" was an underground hit in the Midwest, with college and alternative stations like WOXY placing it in heavy rotation for several weeks. Not bad for a one-shot afternoon recording session…
Despite a very limited budget, the Libertines US received alternative radio airplay in various parts of the world. The late John Peel on BBC radio introduced their second single, "Voices from the Past" to Europe.

The Libertines US toured most of the US, performing with major recording artists and alternative acts such as the Violent Femmes, Replacements, the Long Ryders, Eleventh Dream Day, Guided by Voices, Del Fuegos, True Believers, Bodeans and countless others.

Their performances often shifted from pop, country twang, psychedelic punk, to grunge (before it was described as such). The band's genre hopping made it difficult for A&R people to categorize them, and no major US label at the time would touch them. Finally, in 1988, the Dutch record label Megadisc released Tilt-A-Whirl, the Libertines US first LP in Europe. Tilt-A-Whirl received good reviews in alternative press… but unfortunately was never distributed in the USA!

In 2005, Jimmy D, Walt, and Randy reunited after a long hiatus to do a charity event for Hurricane Katrina victims. They recruited another longtime friend, T-Lo to beat on the drums.

One of the finest and most obscure American underground bands, the Libertines US. It must be something in the water...