Reverend Horton Heat, Hackensaw Boys, Tiger Sex, Kyle Eldridge
Sun
July 25, 2021
8:00 pm
(Doors:

7:00 pm

)
The Southgate House Revival - Sanctuary
Ages 18 and Up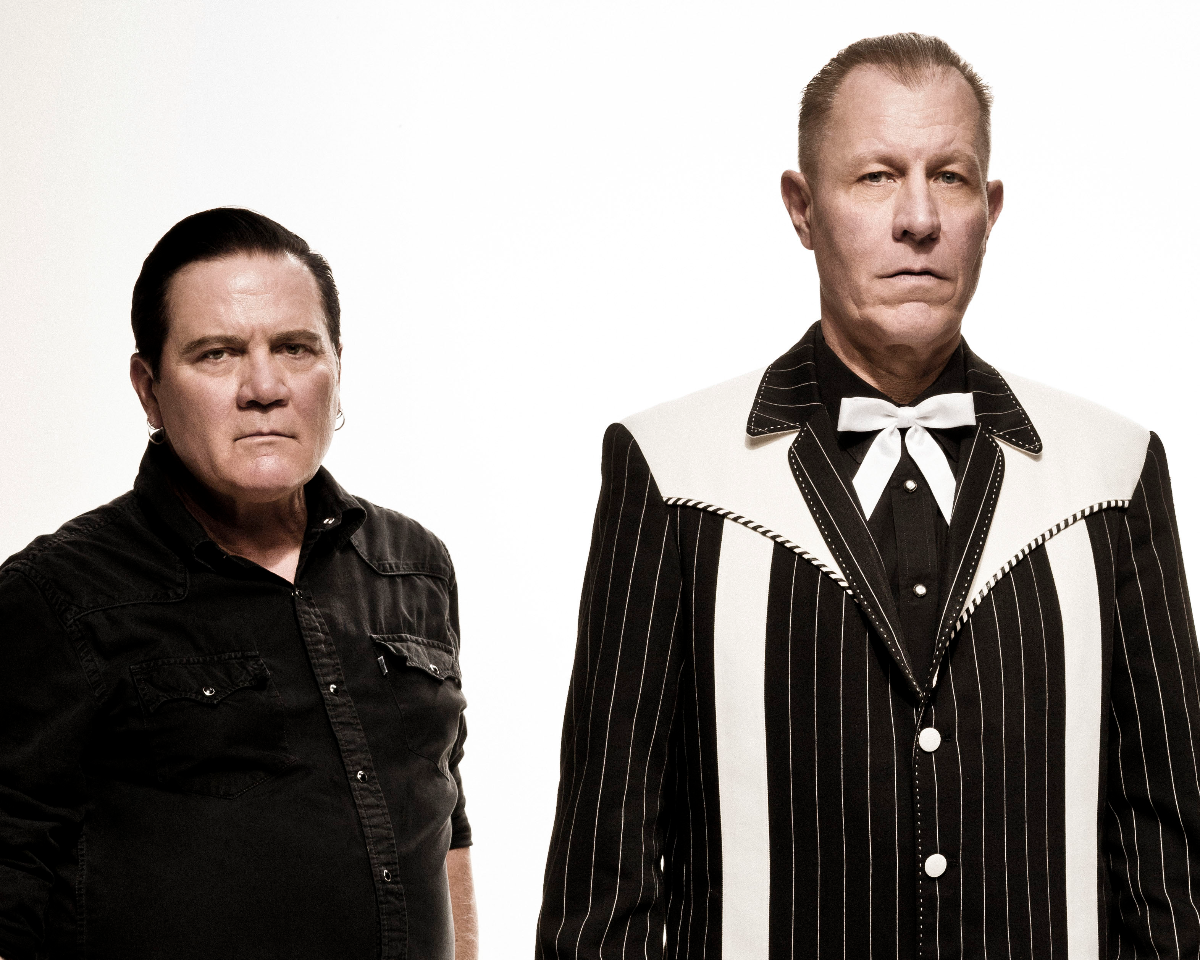 $22.00
Reverend Horton Heat
Loaded guns, space heaters, and big skies. Welcome to the lethal littered landscape of Jim Heath's imagination. True to his high evan- gelical calling, Jim is a Revelator, both revealing & reinterpreting the country-blues-rock roots of Ameri- can music. He's a time-travelling space-cowboy on a endless inter- stellar musical tour, and we are all the richer & "psychobillier" for get- ting to tag along.

Seeing REVEREND HORTON HEAT live is a transformative ex- perience. Flames come off the gui- tars. Heat singes your skin. There's nothing like the primal tribal rock & roll transfiguration of a Rever- end Horton Heat show. Jim be- comes a slicked-back 1950′s rock & roll shaman channeling Screamin' Jay Hawkins through Buddy Holly, while Jimbo incinerates the Stand- Up Bass. And then there are the "Heatettes". Those foxy rockabilly chicks dressed in poodle-skirts and cowboy boots slamming the night away. It's like being magically transported into a Teen Exploita- tion picture from the 1950′s that's currently taking place in the future.

Listening to the REVEREND HORTON HEAT is tantamount to injecting pure musical nitrous into the hot-rod engine of your heart. The Reverend's commandants are simple.

ROCK HARD, DRIVE FAST, AND LIVE TRUE.

And no band on this, or any other, planet rocks harder, drives faster, or lives truer than the Reverend Horton Heat. These "itinerant preachers" actually practice what they preach. They live their lives by the Gospel of Rock & Roll.

From the High-Octane Spaghet- ti-Western Wall of Sound in "Big Sky" — to the dark driving frenetic paranoia of "400 Bucks" – to the brain-melting Western Psyche- delic Garage purity of "Psychobilly Freakout" — The Rev's music is the perfect soundtrack to the Drive-In Movie of your life.

Jim Heath & Jimbo Wallace have chewed up more road than the Google Maps drivers. For twenty- five Psychobilly years, they have blazed an indelible, unforgettable, and meteoric trail across the globe with their unique blend of musical virtuosity, legendary showman- ship, and mythic imagery.

"Okay it's time for me to put this loaded gun down, jump in my Five- Oh Ford, and nurture my pig on the outskirts of Houston. I'll be bring- ing my love whip. See y'all later." - Carty Talkington Writer/Director

Rev your engines and catch the ser- mon on the road as it's preached by everybody's favorite Reverend. Don't forget to keep an eye out for the 11th studio album from REVEREND HORTON HEAT, boldly titled Rev, due out January 21st.
Hackensaw Boys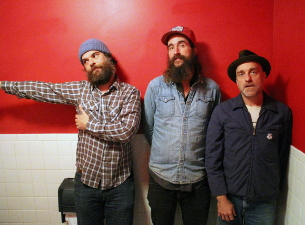 Charismo is the Hackensaw Boys record you've been waiting to hear. The 11-track album feels like the zenith release of the band's 17 years, gathering their diverse life experiences and myriad of roots influences, and crystallizing them into a magnum opus on the Hackensaw way of being. Traditional Appalachian and Delta music lay the groundwork, but it's injected with a heavy dose of the contemporary, good-times-roll kind of spit and vinegar the band has become known for over the years.

Produced by Larry Campbell – who has lent his talents to Bob Dylan, Levon Helm, and countless others – Charismo sees the band reeled in and slightly refined, though still as spirited as ever. The songs (all written by longtime Hackensaws David Sickmen and Ferd Moyse) are tinged with an attitude of scrappy resilience, spinning tales and metaphors of everyday, working class struggles and triumphs. With Campbell's production, the Hackensaw's somewhat casual, porch-front aesthetic is sharpened around the edges, focusing in on the simple beauty of their melodies and the earnestness in their delivery.

Transcendent of the parts that make up its whole, the record has a collective feel that reflects the band's rambling history; the Hackensaws have been a home for dozens of musicians over the years, but have steadfastly endured through life's many changes. With Charismo, the Boys don't let down on providing their signature ever-present, feel-good energy. It's the kind of intangible presence that reminds us of our connection to other people and to our history, to the idea that we are a part of something much larger than ourselves.

The name of the album is the same as the percussive instrument invented by Justin Neuhardt (who played with the band in its early days) that has been employed nightly since the band's maiden tour 16 years ago. The charismo is made of recycled wood and scrap – tin cans, hubcaps, and so on – and is constantly broken down and re-assembled as the parts wear out and new ones are found. Much like the fluid, ever-changing nature of the instrument, Charismo shows us that The Hackensaw Boys are always moving forward like a mighty wheel turning, continuing to spread the (not quite) bygone spirit of down-home music to old and new audiences alike.
Tiger Sex
A great mixture to the sound with many influences from 70's punk, 60's garage, Proto-Punk, Blues...etc.
Kyle Eldridge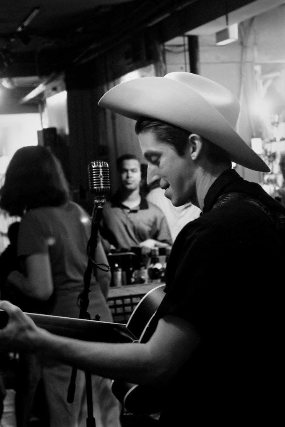 2019 Ameripolitan Award Nominee for "Best Male Western Swing"