Mama Said String Band, Joe's Truck Stop
Fri
July 16, 2021
8:00 pm
(Doors:

7:00 pm

)
The Southgate House Revival - Sanctuary
Ages 18 and Up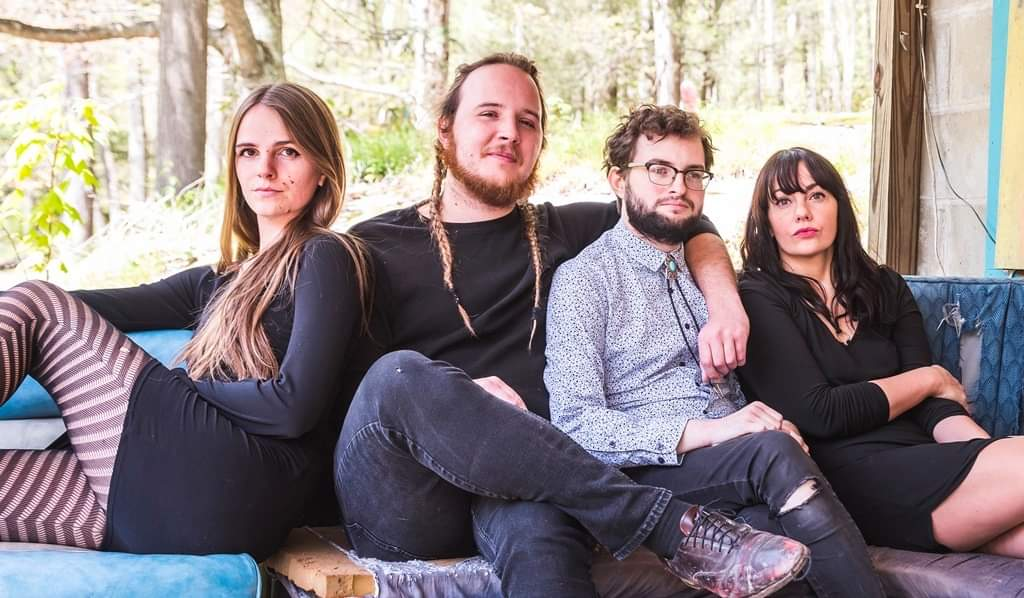 $20.00
Mama Said String Band:
A four-piece collection of songwriters, David O'Neal, Taylor Shuck, Katie "Didit" Caudill, and Kaitlen Farmer, is Mama Said String Band. Based out of Louisville, KY and established in 2016, Mama Said String Band brings a refreshing reinvention to sounds once forgotten. Individually, each member's background spans multiple cultures, genres, and styles. Together, they draw influences from Bluegrass, Folk and Americana while focusing on vocal harmonies and contemporary instrumentation to build an eclectic, eurythmic melody and tactfully delivered message.

Joe's Truck Stop:
From a ridge in the Ohio River Valley, on a front porch where Kentucky's visible through the winter's bare trees, Joe Truck Stop conspires over a smoking blend of Bluegrass, Honky Tonk, Western Swing, and whatever else finds itself inhaled and manifested by way of a wood box, and steel wire...Years of digesting so much of the Country Blues lexicon and travelling the country learning the numerous styles of fiddlers, writers, and travelers alike has led to the original music that comes by way of Joe's Truck Stop.

The songs are stories of living on the road, love, temptation, heartbreak, family, banjo pickin' tobacco spittin' women, gas station sushi, and much more...


Joe's Truck Stop
Conceived at a greasy spoon, Joe's Truck Stop is here to replace the pills in that there jar.

Please, put those away.

You can usually find them ripping apart Old Time Appalachian fiddle tunes, paying tribute to their country heroes, and dishing out original songs to the dancing feet in the crowd.

Their unique sound is characterized by traditional vocal harmonies, Bluegrass drive, wild fiddling, hot guitar picking, doghouse slapping, and the Honky Tonk and Swing sounds of old...

Check out new songs from our upcoming record and download our acoustic, Old Time album "Demo Derby" for free at http://joestruckstop.bandcamp.com/.

More about the band: Members of the band are award winning instrumentalists from Bluegrass and Old Time Contests around the country, and the band itself has placed twice in the largest Old Time band contest at the Galax Old Fiddlers' Convention. In our progression from being solely an Appalachian Old Time stringband to an acoustic and electric Country and Blues band, we have played numerous festivals and venues from the Whispering Beard Folk Festival, to the Kennedy Center, to the many stages we've frequented in Boston/New England becoming regulars in the scene. We've shared bills with: JP Harris & the Tough Choices, the Sweetback Sisters, Rachel Brooke, the Ten Foot Polecats, King (Sasquatch) Sickabilly & the Howlin' Moon Boys, Jake & the Burtones and many other acts. We've also appeared on television and radio, including several Boston stations and Rockabilly Worldwide's 24-hr. Rockin' Therapy Radio.

Joe Macheret, the bandleader, has also lent his instrumental skills to folks like Wayne Hancock, the Tillers, Lucky Tubb and the Modern Day Troubadours, the Goddamn Gallows, and many other well known musicians and bands.