Nick Dittmeier & The Sawdusters/Matt Woods & the Natural Disasters, Hannah Aldridge, Jeff Shepherd
Fri
September 24, 2021
9:00 pm
(Doors:

8:00 pm

)
The Southgate House Revival - Revival Room
Ages 18 and Up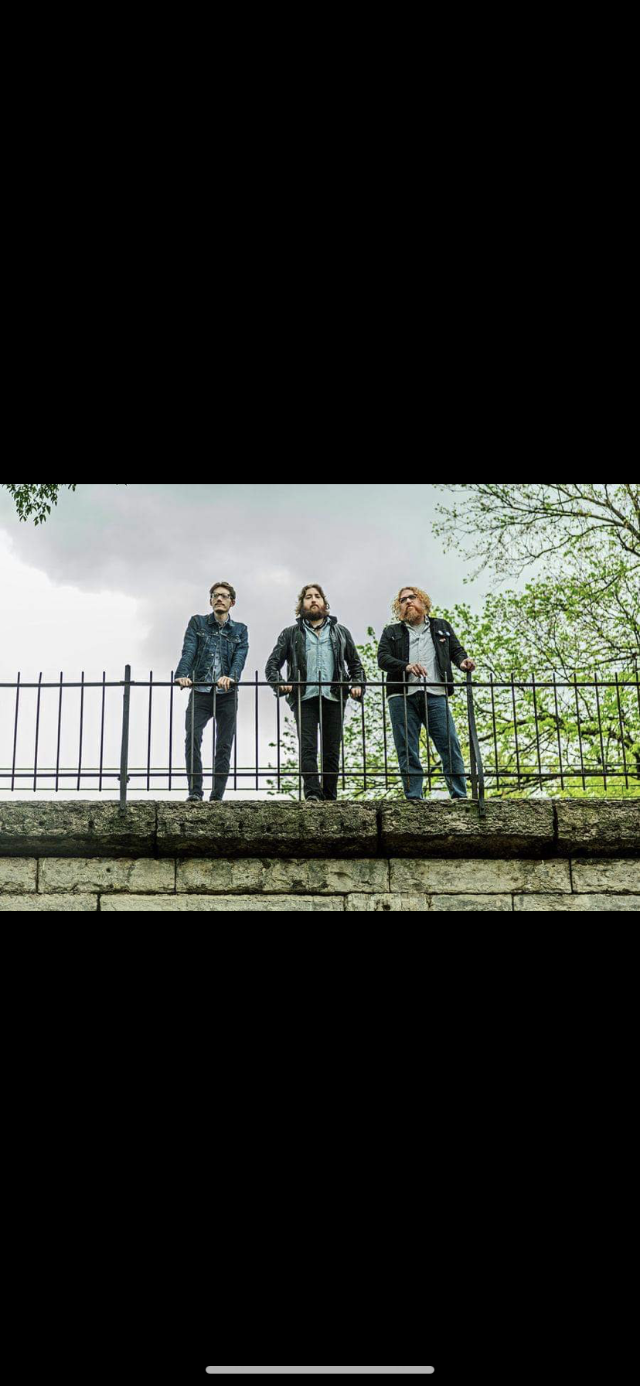 $15.00
Nick Dittmeier & The Sawdusters:
A four piece Americana band from Bloomington, IN. They've released two EPs, "Extra Better" in 2013, and then "Light of Day" in 2014.Through relentless touring, they've become mainstays of the Midwest Americana scene. In September of 2015, they set ten highway-tested, fine-tuned songs loose in the confines of LA LA Land Studios. The result is "Midwest Heart/Southern Blues". The new album is a gritty, upbeat collection of songs, full of characters who were developed while staring over the dash of a beat up Ford van cruising through towns in the South and Midwest, whose better days are behind them. The Sawdusters will be on the road in 2016 and beyond. For fans of The Band, Little Feat, and the Turnpike Troubadours.

Matt Woods:
I am a Knoxville, Tennessee based songwriter who spends a hell of a lot of time driving all over bringing my songs to anyone who cares to listen. Some folks call what I do Outlaw Country or Americana, but I have a hard time putting a label on things like that. A lot of my songs are very much based in classic Country music while others are grounded in straight forward and greasy rock'n'roll. I write what is ready to come out and try to be as honest as I can about it. Give 'em a listen and call 'em what you want then get your ass out to a show!

Hannah Aldridge:
There are few artists that can truly encapsulate the essence and true range of Americana like Muscle Shoals artist Hannah Aldridge, whose musical pedigree precedes her and speaks for itself.

Hannah Aldridge is the daughter of Alabama Music Hall of Famer Walt Aldridge, who is one of the most prolific songwriters of the modern musical era. Twice named by Billboard magazine as one of the Top Country Songwriters of the year, ASCAP Songwriter of the Year, and countless Number One and Top Ten hits recorded by the likes of Lou Reed, Reba McEntire, Travis Tritt, Earl Thomas Conley, Ricky Van Shelton, Ronnie Milsap, and Conway Twitty.

Jeff Shepherd:
Americana artist from Chicago, IL
Nick Dittmeier & the Sawdusters
A four piece Americana band from Bloomington, IN. They've released two EPs, "Extra Better" in 2013, and then "Light of Day" in 2014.Through relentless touring, they've become mainstays of the Midwest Americana scene. In September of 2015, they set ten highway-tested, fine-tuned songs loose in the confines of LA LA Land Studios. The result is "Midwest Heart/Southern Blues". The new album is a gritty, upbeat collection of songs, full of characters who were developed while staring over the dash of a beat up Ford van cruising through towns in the South and Midwest, whose better days are behind them. The Sawdusters will be on the road in 2016 and beyond. For fans of The Band, Little Feat, and the Turnpike Troubadours.
Matt Woods
I am a Knoxville, Tennessee based songwriter who spends a hell of a lot of time driving all over bringing my songs to anyone who cares to listen. Some folks call what I do Outlaw Country or Americana, but I have a hard time putting a label on things like that. A lot of my songs are very much based in classic Country music while others are grounded in straight forward and greasy rock'n'roll. I write what is ready to come out and try to be as honest as I can about it. Give 'em a listen and call 'em what you want then get your ass out to a show!
Hannah Aldridge
Americana is the perfect concoction of American roots music that comprises our musical ethos as we know it today. It is something so engrained in our history, folklore, tradition, and mythology that it is not as simple as just "becoming" Americana, but rather, it is something that you are born into. It's that old cast-iron Coca-Cola sign that's been in your neighbor's shed for 50 years, a banjo and a Fender telecaster playing together, a 1955 Chevy with a modern stereo.

There are few artists that can truly encapsulate the essence and true range of Americana like Muscle Shoals artist Hannah Aldridge, whose musical pedigree precedes her and speaks for itself.

Hannah Aldridge is the daughter of Alabama Music Hall of Famer Walt Aldridge, who is one of the most prolific songwriters of the modern musical era. Twice named by Billboard magazine as one of the Top Country Songwriters of the year, ASCAP Songwriter of the Year, and countless Number One and Top Ten hits recorded by the likes of Lou Reed, Reba McEntire, Travis Tritt, Earl Thomas Conley, Ricky Van Shelton, Ronnie Milsap, and Conway Twitty.

With sounds ranging from blues in the Mississippi Delta to the dusty, dixieland jazz sounds from New Orleans, the musical stylings of Muscle Shoals on up to the primitive roots of American Country music, Hannah Aldridge leaves no inspiration or influence untapped.

"I think people have forgotten what real drums and real voices sound like. We have been so overexposed to these pre-packaged "#1 hits" that when there is anything that has any glimpse of truth or rawness to it, it is like a fresh breath of air. Americana music really is lyrically driven and is meant to make people think, which is the total opposite of most of the stuff out there on the radio, so I think that naturally people are being drawn towards it." says Aldridge.

Besides being a seasoned staff songwriter for BAR Music with song placements in television shows like Hart of Dixie(CW) and recognition from American Songwriter as well as Relix Magazine, her vocal talents rarely go unrecognized, something that lends itself to being true to the Americana methodology of not using excessive "talent-enhancing" techniques in the studio or live. Both her natural and cultivated talent help her to emote with both listeners and musicians alike on a truly organic level.

Seasoned by both life events and musical events since the release of her first EP, "Wanderer" in 2011, Hannah's upcoming release "Born to be Broken" shows a stark difference of growth in musical sensibility, writing, and maturity.

Hannah has toured all across the United States and Europe gaining a grassroots movement of fans that wait in silent adoration of the return of their Americana Heir Apparent Princess of Muscle Shoals.