Mike Zito and Albert Castiglia: The Blood Brothers Tour
Tue
March 29, 2022
8:00 pm
(Doors:

7:30 pm

)
The Southgate House Revival - Sanctuary
Ages 18 and Up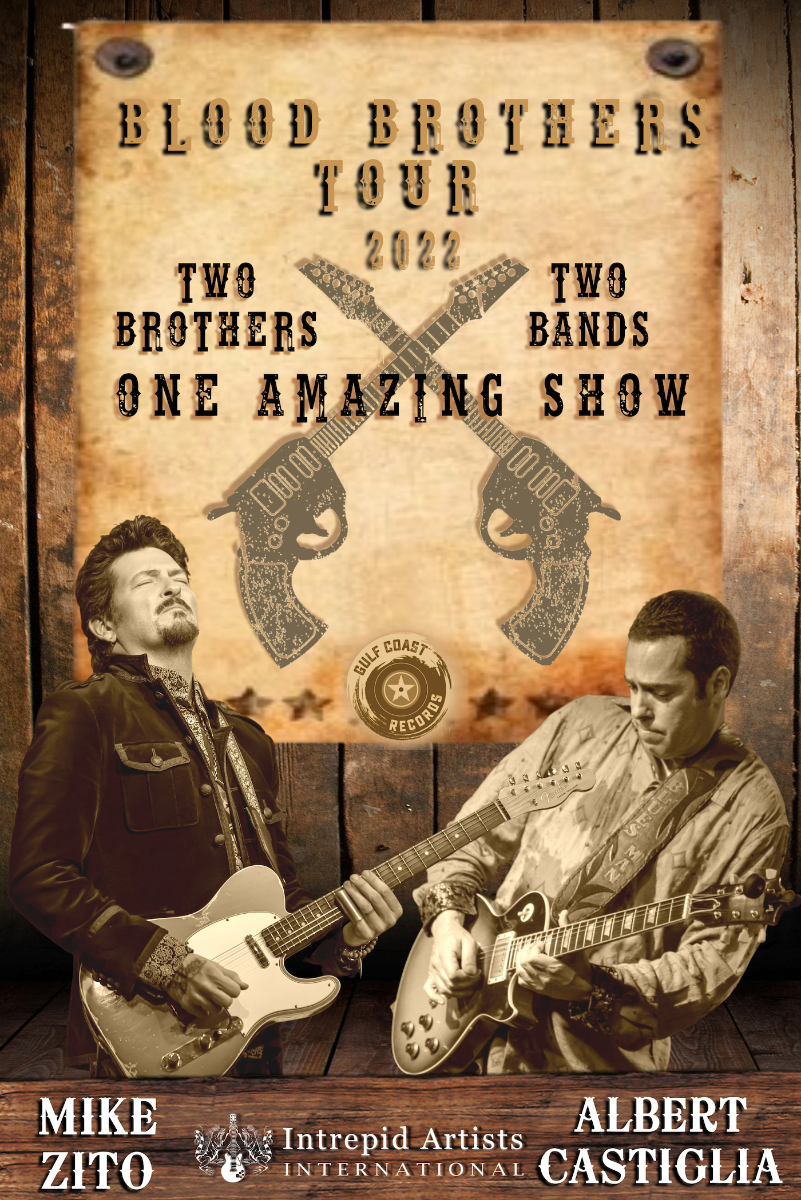 $20.00
In accordance with CDC guidelines, and so that we may all enjoy live music, masks are strongly recommended when attending events at SGHR. COVID protocols will be in place.

Mike Zito and Albert Castiglia come together to create a musical journey unlike anything seen before in the Blues and Roots genre. Armed with a history of the Blues and Rock 'n' Roll, they bring both bands together to create the tour of 2022, "Blood Brothers." Mike Zito is a 5 time Blues Music Award Winner and Albert Castiglia is the 2020 BMA award winner for Blues Rock Album of the Year, "Masterpiece." With both artists on the exciting Gulf Coast Records label, it only made sense to join forces and give the fans what they wanted. For over 45 years combined in the music business, Zito and Castiglia have toured the world spreading joy and bringing the music to the people. Blood Brothers will showcase each band for a set and then will end with both bands together onstage creating a sound of classic southern rock and blues. This is a high-energy show of epic proportions! Daring and full of excitement, Albert and Mike come together in 2022 to bring you the most awaited tour in years, Blood Brothers.
Mike Zito
There may not be a more honest bluesman than Mike Zito, whose 15th album 'First Class Life' comes out May 11 on Ruf Records. The rocking yet poignant title track explores his journey from addiction to sobriety and then musical recognition; he is a two-time 2017 Blues Music Award nominee. "Second chance at a first class life," he sings, recalling the hard times. The Texas-based musician smiles and continues, "I grew up poor in St. Louis, and now I'm travelling the world to sing my songs."
Zito's star has been on the rise of late both solo and as a member of the Royal Southern Brotherhood, with bandmates Cyril Neville, Devon Allman, Charlie Wooton and Yonrico Scott.
As is fitting for a man with the word "Blues" tattooed across his picking hand, 'First Class Life' focuses squarely on blues with heart and chops to spare, not to mention wit and openness. The punchy "Time For A Change" conjures the tension in the world today while the exquisite Memphis-style song, "The World We Live In," which recalls BB King in its world-weariness. The electrified blues bounce of "Dying Day" finds Zito swearing lifelong allegiance to his wife. "Old Black Graveyard" sets the scene of a bluesman's final resting place and its disrepair, along with some possible supernatural influences, with Zito's masterful slide guitar flourishes driving it home.
Yet the record's darker moments are offset by cuts like "Mama Don't Like No Wah Wah," the funky crash-bang-wallop gem written with Ruf labelmate Bernard Allison about the late legend Koko Taylor. "Bernard told me about his first gig as guitarist for Taylor," laughs Mike. "Koko didn't like any effects on the guitar, she wanted it to sound natural. When Bernard made an attempt to use an effect on his guitar after playing with her for months, he got caught. 'Mama don't like no wah wah' is what he was told. That's a song to me!" The two guitar slingers trade off, trying to one up each other atop a funky blues groove, including Allison pulling out his forbidden wah wah pedal. The tongue-in-cheek "Back Problems" is a showcase for Zito's wit as a songwriter.
In addition to the press and Blues Music Award love, Zito has earned from fellow artists. Anders Osborne says, "I love Mike Zito! He's got that rare kinda voice that resonates in your soul. All his hardship, life experiences and kind heart oozes out of every note his sings. His guitar playing dances delicately between a contemporary blues virtuoso and an old fashion soul man. Mike continues to impress me with his straightforward and honest songwriting. His joy and grace shine through every record he makes. "
Albert Castiglia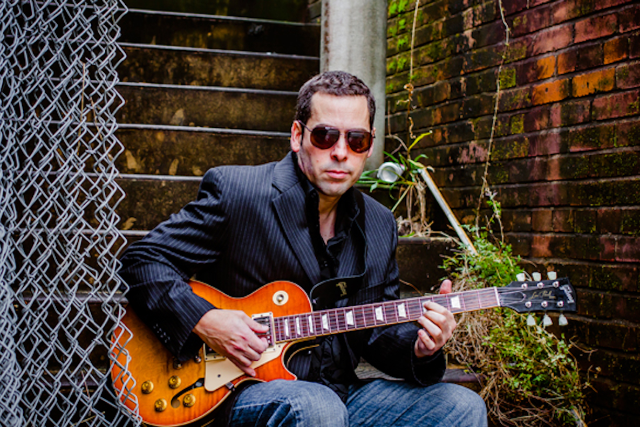 The Miami-raised musician served an apprenticeship while backing legendary blues musician Junior Wells. He later went on to work with singer Sandra Hall. Never content to allow himself to be confined to any particular category, he embarked on a solo career that's yielded nine critically acclaimed albums and consist kudos for his exceptional instrumental prowess, his searing vocals, and live performances that have dazzled audiences from coast to coast. It's little wonder that Miami's New Times lauded him as South Florida's "Best Blues Guitarist" or that USA Today was inspired to remark "It's a revelation to discover the thrilling retro-electric blues from this astonishing young guitarist." Likewise, BluesAbout.com called Castiglia "one of those mid-tier artists that is just one album away from breaking big and becoming a household word in the blues world." Or, as M Music & Musicians once noted, "His back-to-basics approach follows in the footsteps of those who fostered the blues in the Mississippi Delta and the smoky late-night haunts of Chicago." After the highly successful and critically acclaimed release of Masterpiece on Gulf Coast Records, Castiglia was nominated for two Blues Music Awards in the categories of Blues Rock Album of the Year and Blues Rock Artist.