Joe Kaplow, ZOO, Jordan Smart
Fri
June 3, 2022
8:00 pm
(Doors:

7:00 pm

)
The Southgate House Revival - Revival Room
Ages 18 and Up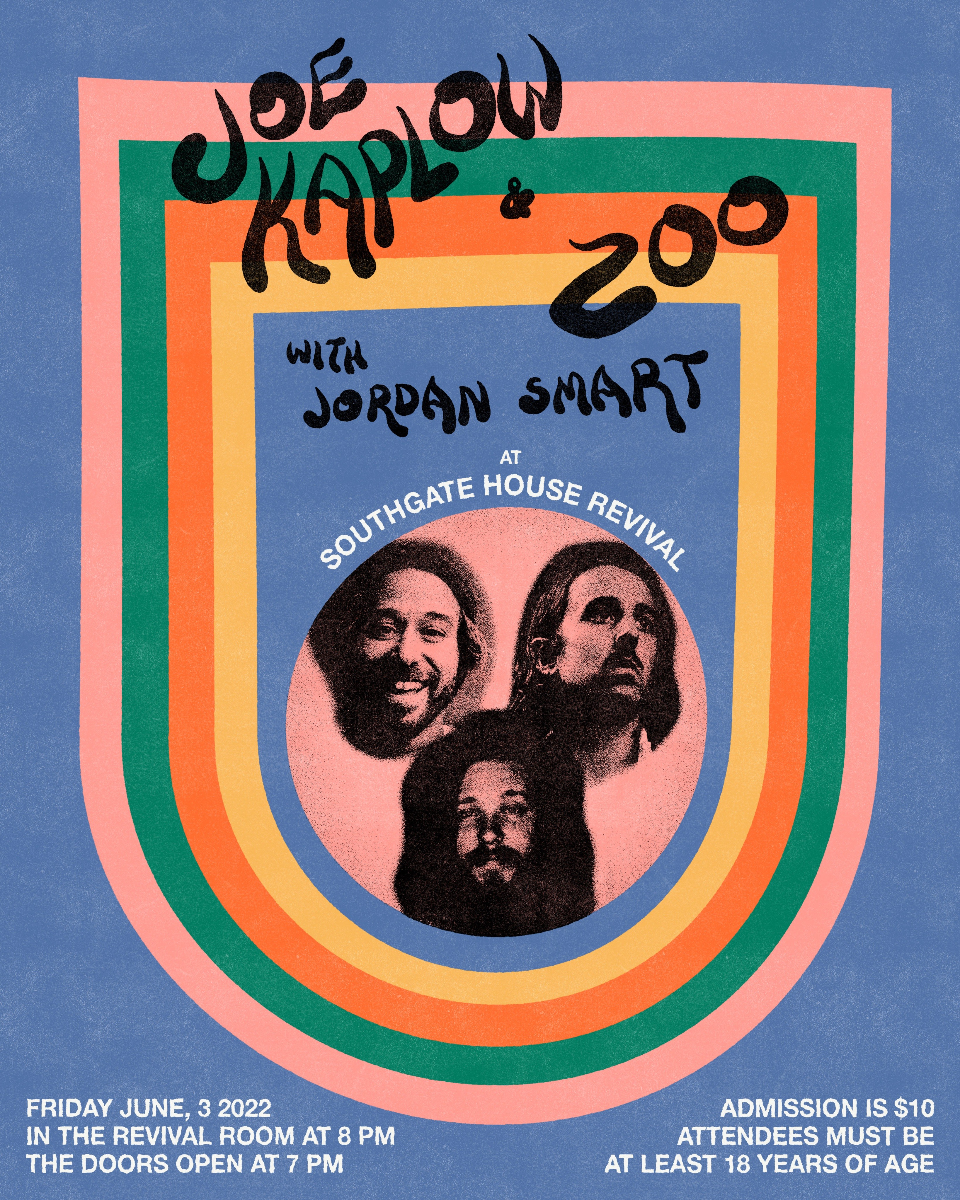 $10.00
In accordance with CDC guidelines, and so that we may all enjoy live music, masks are strongly recommended when attending events at SGHR. COVID protocols will be in place.

Kaplow describes music as his "currency for life. We all have something, or a few things that we do, we work at, we commit to and that's how we pay for our time here. It's like life is a Ferris wheel at the county fair. You can't just ride all night. Every 4 times around you have to stop at the bottom and pay for another half hour or whatever."

When faced with the question, "Why am I doing this?" Kaplow answered, "because this is how I feel best paying for my time."

There's always new challenges for a working musician. For Joe and almost everyone else, the new challenge is promoting an album release without touring. Thank God for the internet? But Joe Kaplow will figure it out, just like he figured out figure-8 mic placement or how to use index pages on Squarespace. He'll keep figuring things out because that's how you keep going. He's pretty sure he likes making music. He wants to ride the Ferris wheel all night.
Joe Kaplow
ZOO
Jordan Smart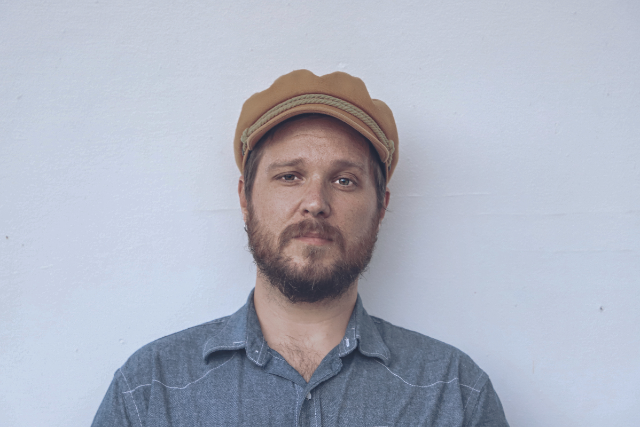 After logging thousands of miles hitch-hiking and countless hours busking curbside in cities around the country, Jordan Smart had gained quite a bit of life experience to share with his listeners. Slowly working his way into the hearts of smoky old dive bars and tucked-away mountain music festivals, it came as no surprise to those who had come to know and love his music and message when Jordan joined the ranks of folk singers before him and landed multiple slots opening for Senator Bernie Sanders on his presidential campaign trail. Anyone with a little musical ability can call themselves a singer-songwriter, but Smart is a Troubadour, tried and true, and he earned his chops in the streets of America.
The folk singer-songwriter was born in Cleveland, and raised in the rolling hills of rural North East Ohio. Smart's songs evoke rich and timeless imagery not unlike the landscape he grew up in or the many he has visited in his travels. He has mastered the art of lyrically conveying both simple and complex human emotion, often with a good dole of wit. With a sound that is raw yet accessible Smart has made friends and fans throughout the country, and his reach is beginning to extend around the globe. He is currently booking in support of his first full-length album entitled "Heart of It All" released fall of 2017.