Scott Kirby/ Brendan Mayer/ Eric Erdman
Thu
July 7, 2022
8:00 pm
(Doors:

7:00 pm

)
The Southgate House Revival - Sanctuary
Ages 18 and Up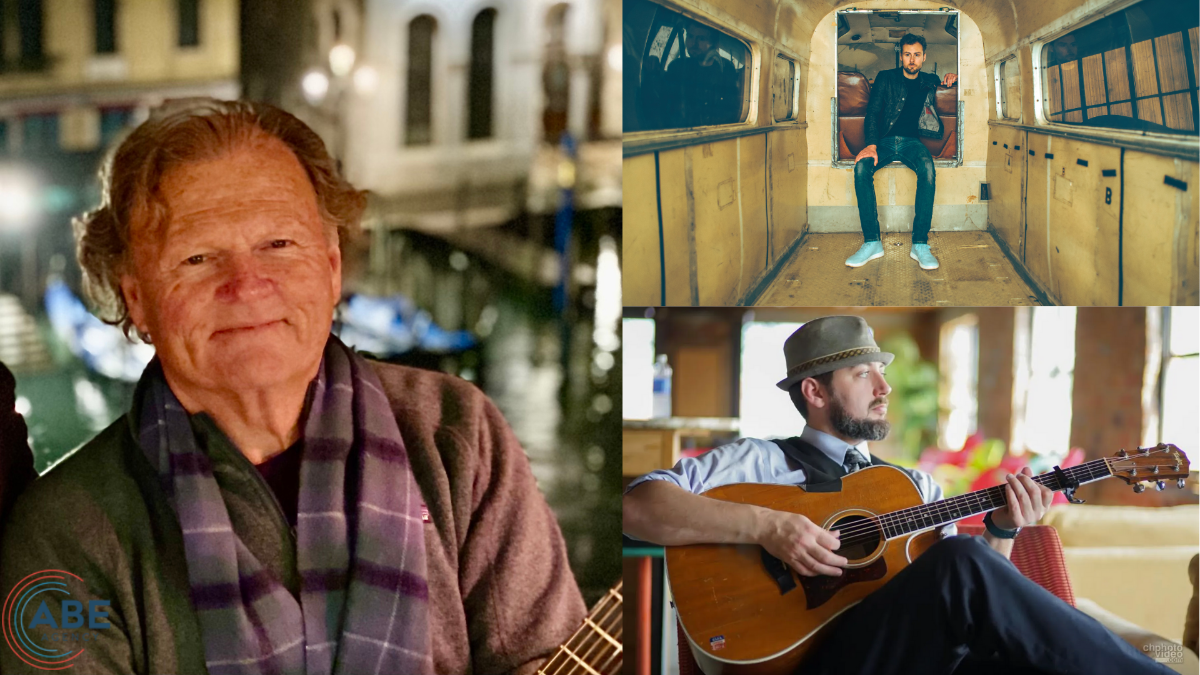 $20 standing room/ $25 seated
In accordance with CDC guidelines, and so that we may all enjoy live music, masks are strongly recommended when attending events at SGHR. COVID protocols will be in place.

Singer, songwriter, guitarist, storyteller, traveler and road warrior are all words that aptly describe Scott Kirby. Finishing songs while driving through the Italian countryside, performing 100 plus live shows throughout the US and Canada, touring Ireland with 50 fans in tow, and recording his tenth album in Nashville, all keep the barnacles off this modern-day troubadour.

Over the years Kirby has shared the stage with some of his favorite artists: Carole King, Jimmy Buffett,Tom Rush, Mac McAnally, Darius Rucker, Livingston Taylor, Marty Stewart, Asleep at the Wheel and others. When not on the road or performing in Key West, Kirby splits his time between Key West and the coast of Maine, where he can often be found sailing, a lifelong passion of this descendent of Newfoundland fishermen. He's also recently discovered a little town in Southern France, where he plans
to lay his head a month or two each year.

Brendan Mayer is quickly gaining attention as an artist and
songwriter, with his signature voice and intelligent songs. The son of
acclaimed guitarist and songwriter, Peter Mayer, Brendan has crafted
his artistry from a young age. A long-time resident of Nashville,TN,
Brendan was the lead singer of buzz-band, The Turf, sharing the
stage with successful acts such as American Bang and Jeff the
Brotherhood. He has also been featured as a member of Jimmy
Buffett's Coral Reefer band, including as guitarist/vocalist during a
four show run at the famous La Cigale in Paris. In 2014, Brendan
released his debut album, the Getaway Car EP, on Mailboat Records.

If it's true that an artist's job is to captivate us for however long they have asked for our
attention, no one has looked away from Eric Erdman since he first took the stage to front a band. Maybe that is because there is nothing between Eric and his audience, between Eric and the world. He lets it all in and what comes back is a poet's soul in a troubadour's voice. Face to face with the crowds,singing of the challenges facing the youth, the country, and the heartbroken have fueled four studio albums and 7 live albums, constant international gigging that included four USO tours to support troops overseas, and only seared in Eric's need to write about what he sees, what he feels.


Scott Kirby
Brendan Mayer
Eric Erdman