Ritch Henderson & The Grandiose Delusion, MarDe Brooks
Sat
July 23, 2022
9:00 pm
(Doors:

8:00 pm

)
The Southgate House Revival - Revival Room
Ages 18 and Up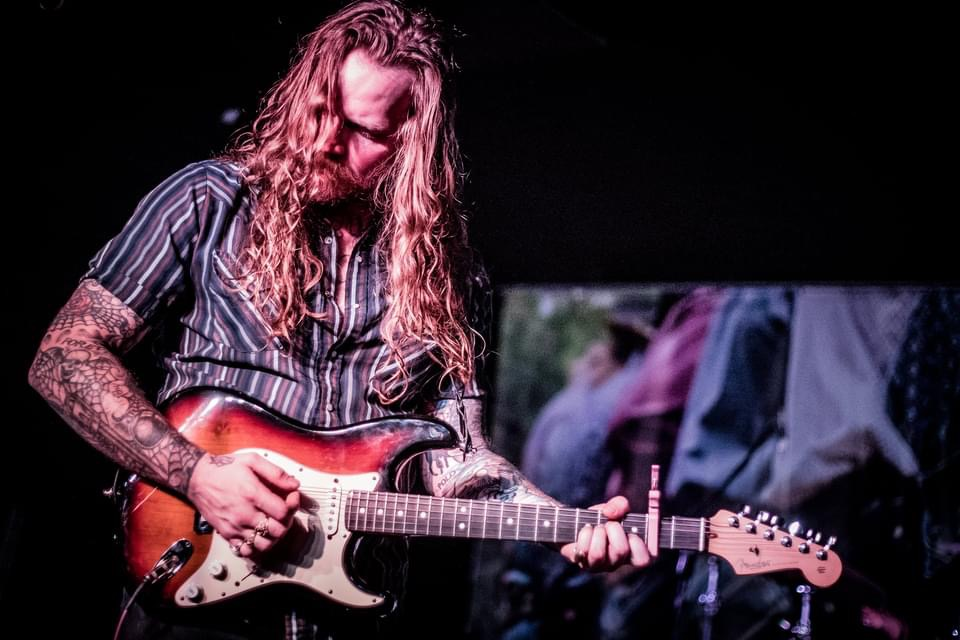 $15 Advance $18 Day Of
Ritch Henderson & The Grandiose Delusion is a 4 piece Americana/Red Clay Rock & Roll band creating raw, emotional songs about: love, loss, psychedelic substances, and the occasional deal with the devil.
Ritch Henderson is a seasoned songwriter, musician, and performing artist hailing from the poverty-stricken hills of Northern Alabama; his "lived in" lyrics invoke an uncanny sense of familiarity, all the while challenging the status quo. Combining his intellectual lyrical prowess with his raw, soulful voice; Ritch has managed to make something as traditional as "Rock & Roll" feel brand new. As for the members in his band, they are all technically trained session musicians from Nashville, TN. who have bought into the vision of their Berklee educated leader. Ritch Henderson & The Grandiose Delusion deliver one of the most passionate, well rounded live shows in the independent touring scene today.
Ritch has performed with the likes of: Blackberry Smoke, Whiskey Meyers, Alabama, The Marshall Tucker Band, The Steel Woods, The Wooks, Lynyrd Skynyrd, Hank Williams Jr., Reckless Kelly, Alex Williams, The Buffalo Wabs, John R. Miller, Arlo McKinley and The Charlie Daniels band. In addition to his touring success; Ritch's music was featured on the album "Just Behind The Creek" which peaked at #11 on Billboard's Bluegrass charts in 2020!
"Ritch Henderson doesn't merely sing a song. He spews pieces of his soul into the ether with each verse".
- Jay Potter, The Hippies And Cowboys Podcast
Ritch Henderson & The Grandiose Delusion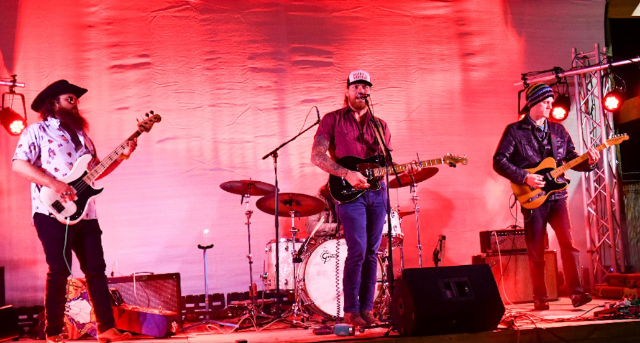 A Northern Alabama Native, Ritch Henderson has an eclectic style that is uniquely Southern. His early major influences are Led Zeppelin, Jim Croce, Janis Joplin, The Steve Miller Band, The Eagles & Lynyrd Skynyrd.
In 2002 Ritch's mom gave him the records "Heartbreaker", by Ryan Adams and "Yourself Or Someone Like You", by Matchbox Twenty as Christmas gifts, and a lifelong love affair with lyrical intention began.
When Ritch was Sixteen years of age, his sister Introduced him to the music and composition of local Rock and Roll band: The Drive-By Truckers, and a songwriter was born.
His later influences are The Turnpike Troubadours, Chris Knight, and most recently John Fullbright, and John R. Miller
MarDe Brooks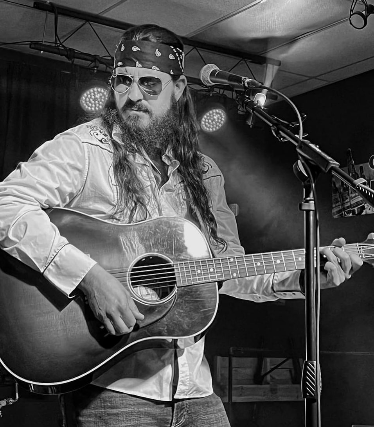 MarDe Brooks' debut release, Running Out of Time, without question, is bound to be your new favorite album of 2020.
As the very first notes hit the air, you hear the impact of a young boy spinning his daddy's vinyl collection, you feel the echoes of the small Alabama mill town on the banks of the Chattahoochee River—and, you hear his heart.
This powerhouse vocalist and rhythm guitarist wrote his first collection of songs in just under a year at his home in Valley, Alabama after spending 11 years as frontman of the rock band Fifth Element. During his time with Fifth Element, they opened for heavy hitters Blackberry Smoke and Drivin' and Cryin', to name a few.
Brooks felt the call to write and perform his own original music and reached out to a songwriter friend in Mississippi who encouraged him to gather his influences and experiences—and put pen to paper. Brooks used this inspiration to craft a collection of original songs that are surprising in their candidness, comforting in their familiarity, and disarming in their authenticity.
MarDe then decided to record his new songs and signed up to work with producer and engineer Greg McGowan at his studio Rose City Recording in Charleston, West Virginia.
The session brought together some of the region's best and brightest musicians and in a truly creative and collaborative spirit, the album came together with an electric current of ideas. Joey Lafferty on bass, Mark Cline Bates on keys, lead guitarists Jeremiah Hatfield, David McGuire, and Travis Egnor trading licks, and rounding out the rhythm section were drummers Jeremy "Wood" Roberts and Eric Robbins. Also sitting in was fiddler Molly Lynn Page who added a special flavor to Brooks' songs. And, songwriter Ritch Henderson, Jeremiah Hatfield, Eric Robbins, and Mark Cline Bates lent their voices on harmony vocals.
Running Out of Time will take you on a journey—deep tones that stretch from central Alabama to the hollers and hills of Appalachia. It is an Americana album through and through: infectious and compelling, shrouded in a certain kind of timelessness, and written from a place of both struggle and hope.
After Brooks made the decision to step from a day job into a solo music career, the universe answered in kind. Onstage, his magnetism tears down the walls to connect with audiences across the South. Brooks opened for the newest Oh Boy recording artist, Arlo McKinley, toured with fellow Alabama songwriter Ritch Henderson, and, also appeared with the traveling songwriter showcase HiIlbillies and Guitars. He has received invitations to perform at regional festivals such as Gypsy Fest and Kentucky's Festival of the Red.
As his lyrics say, "Even if you do things the right way, you don't always get what is earned." But, sometimes—and especially in this case—MarDe Brooks will definitely get what is earned. In fact, he just made an album that you'll be singing along with for a long time to come.