Courtney Patton
Thu
November 10, 2022
8:00 pm
(Doors:

7:00 pm

)
The Southgate House Revival - Revival Room
Ages 18 and Up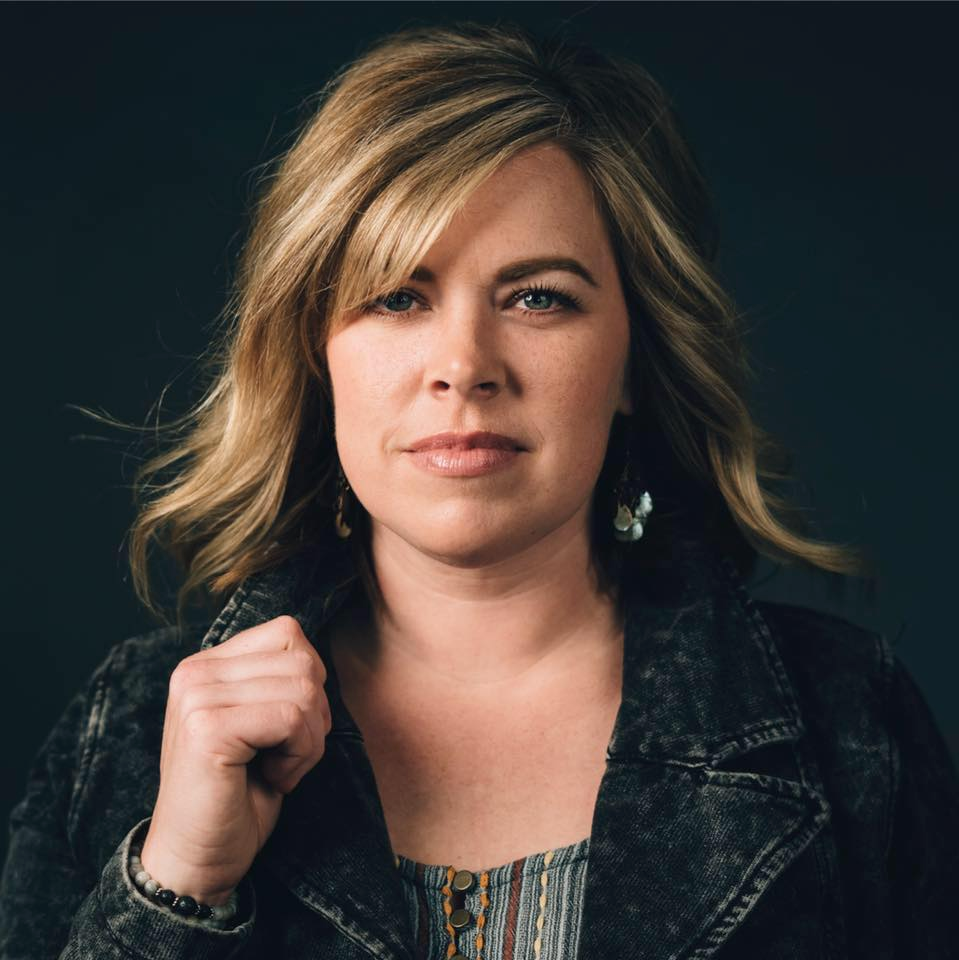 $18.00
Courtney Patton is a storyteller.

She's also a mother, a wife, a producer, a singer, a songwriter, a tour-van driver and a musician-as well as a world-traveler when she's out on tour throughout the continental U.S., Canada and Europe. But to anyone lucky enough to be sitting in the audience while listening to her expansive Texas twang belt out her version of deep and soulful country music, she's a storyteller. In a musical era in which clichés and bravado are mistaken for bold noteworthiness, there is something far more brave in peeling back highly personal and emotional open-book songs and delivering them with sensitivity and sentiment. Patton does just that. She is the consummate storyteller in her music. Heartache isn't just described, it is tangibly felt.

Following her previous solo albums, Triggering a Flood (2013) and So This Is Life (2015), and her acoustic collaborative project with her husband and fellow Texas troubadour Jason Eady, Something Together, (2017), Patton has drawn on true life day-to-day autobiographical life experiences and released her third album, What It's Like To Fly Alone, earlier this year. Patton explains the genesis behind the project, "The album is titled after one of its songs,

"What It's Like to Fly Alone". The title sounds melancholy, but the resolve isn't. This record is full of songs about people who have had to "fly alone" in some way, whether through grief, loss, life choices, addiction or love. We have to work through our struggles, choose our own destiny, just like the characters in each song. We have to make ourselves happy. No one else can do that for us. I've been down in all of those ways, but I chose happiness. In the end, "flying alone" is soaring because you pick your path and you find your way."

She's shared the stage with leading lights of the country-folk scene including Walt Wilkins, Bruce Robison, Jamie Lin Wilson, Cody Jinks, Sunny Sweeney, Brennen Leigh and Drew Kennedy. Musicians on her latest project include musical talents such as Chip Bricker, piano player with Gene Watson's highly acclaimed Farewell Party Band, Austin City Limits Hall Of Fame member Lloyd Maines on pedal steel, Heather Stalling (wife of Texas troubadour Max Stalling) on fiddle, and Jamie Lin Wilson (The Trishas) and Dan Tyminski (Alison Krauss & Union Station) on background vocals.

What might be most remarkable, however, is that Patton is doing this all independently. After having Kennedy produce her last album, Patton took the production reins this time around, further cementing this as her most personal work to date. There is no marketing team or music label support. It's Patton and her spirited passion for the music that has her hands-on over every part of her career.

That makes the fact that What It's Like To Fly Alone debuted as high at #4 on the i-
Tunes country chart and made a mark across four different Billboard album charts (including a Top 20 mark on their Americana Albums Sales chart) all the more remarkable.

But then again, Patton is a storyteller. It only makes sense.
Courtney Patton
Courtney Patton has spent the last few years building her lifelong passion into a real career. Touring steadily, writing constantly, and singing her heart out onstage and on record, she's become a welcome discovery for listeners who've found their way to her sweet and soulful take on classic country music. Her first full-length record, Triggering A Flood, was released in May 2013 to regional acclaim and her 2015 follow-up So This Is Life is poised to make an even larger splash as her audience has expanded to corners all around the world. Her expansive voice, laced with deep Texas twang but bearing the influence of favorite songwriters from the '70s folk-rock scene all the way through the present day, gives new life to old themes of finding love and freedom where you can and trying to hold yourself together when it slips away. Since the release of Triggering A Flood, her music has taken her on tours through Europe and Canada as well as across the United States; she's also toured and recorded with Jason Eady, a fellow keeper of the real-country-music flame that Patton wed in 2014. She's also shared the stage with leading lights of the country-folk genre including Walt Wilkins, Bruce Robison, Jamie Lin Wilson, and Drew Kennedy, the latter of whom served as producer on So This Is Life. Indebted to the subtle depths of her favorite late-'70s Willie Nelson and Merle Haggard records, it's a perfect frame for Patton's lyrical snapshots of heartache, longing, and love.