Tiffany Williams with Ray Vietti
Sat
August 27, 2022
8:00 pm
(Doors:

7:00 pm

)
The Southgate House Revival - Revival Room
Ages 18 and Up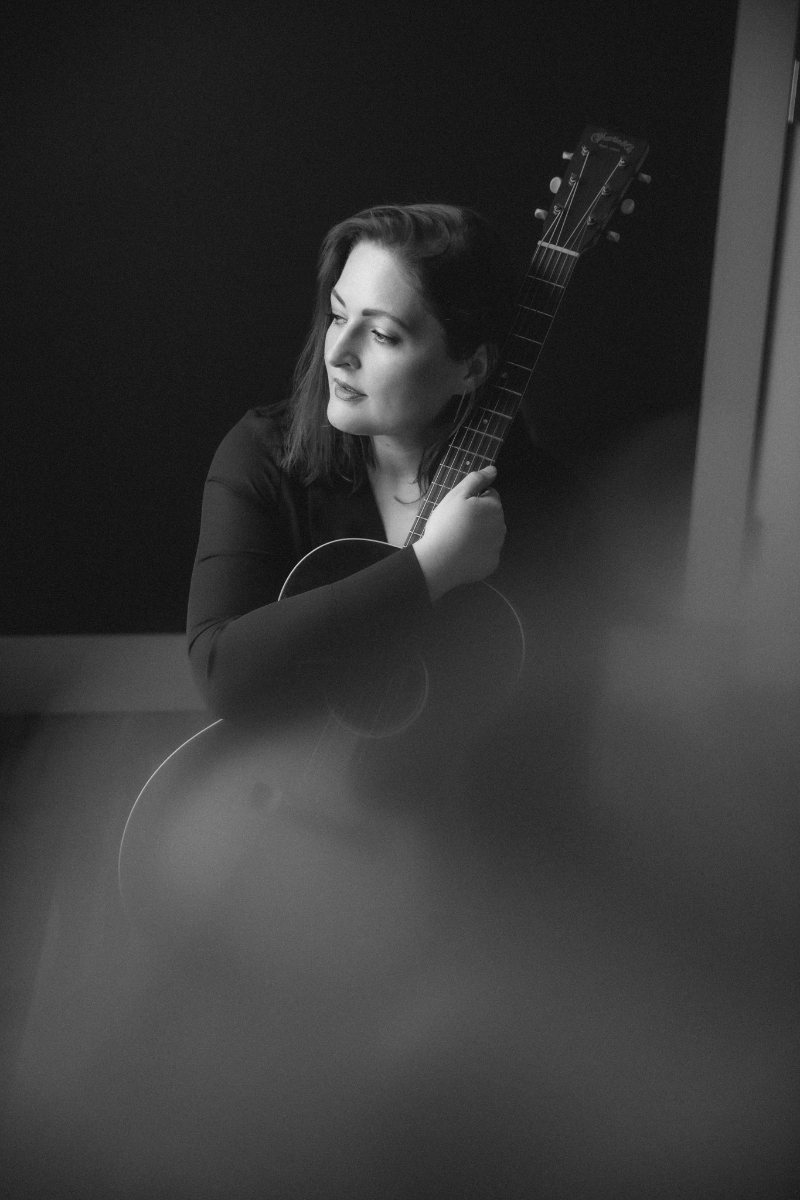 $10 adv/$15 dos
Tiffany Williams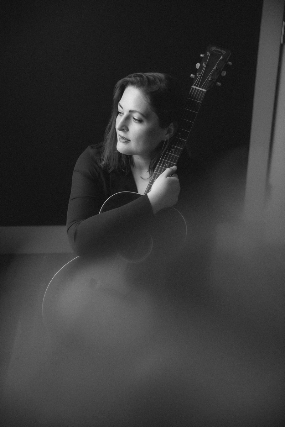 "I remember sitting in the coal camp house I grew up in and thinking, 'If I had another life, I'd give it to music," Tiffany Williams says. Not long after, Williams quit her job as a high school teacher in the Eastern Kentucky coalfields, loaded up everything she owned, and headed southwest for Nashville. She wanted to write songs for other artists but as she began to find her writing voice she also found her vocals developing in ways she couldn't have predicted. The result is her enchanting debut full-length album,
All Those Days of Drinking Dust
, a collection of ten tightly-written songs that is a solid new addition to the New Appalachian Movement that includes acts like Tyler Childers, The Local Honeys, Dori Freeman, John R. Miller, and others who are tangling influences of the past with their own complex takes on the region.
Williams is the daughter, granddaughter, and great-granddaughter of coal miners, but the more she introduced herself to audiences that way at live shows, the more she felt guilty about it. "I hadn't done anything to deserve claiming that," she says. To purge that feeling she wrote the title track, a contemporary take on a familiar story of being the product of hard-working Appalachians. The song is elevated by the production's refusal to craft it in the expected traditional sound, opting instead to match Williams' millennial point of view with an understated yet powerful mix of piano, percussion, and electric. "All Those Days of Drinking Dust," which opens the album, is also a declaration: here is an artist capable of knowing her heritage while also creating her own story. Williams' evocative voice can rise like the mountains or wander low and snaky as the creeks of her native Eastern Kentucky. Her vocals are so good, in fact, that it's hard to believe she didn't set out to be a singer earlier.
As a child music came to her naturally. "I would pick stuff out by ear on the keyboard and xylophone," she says. Williams showed a natural talent for the flute but was more drawn to the baritone, on which she was proficient enough to earn a university scholarship. While at college she was also in the elite chamber choir, but she says back then she was too practical to pursue a life in music. "I wanted to study language and communication," she says. "To me that felt useful, to be able to bridge divides." So she studied linguistics and was doing everything in a very structured way until a serious relationship ended, prodding her to latch on more to what she loved.
She first encountered Appalachian literature during this time. "The way I talked was there, and that was hugely important to me. I started to engage with art more," Williams says. "My voice had always been there but I had to get out of my own way. When I was younger I would write songs but I was so self critical that I would give up if it wasn't perfect immediately, and of course it never was." Around the same time she watched the Beethoven biopic,
Immortal Beloved
, and was deeply moved by its meditation on creativity. "I felt swept up in being a creator. That movie and the books I was reading at the time made me want to be somebody who makes things, so I wrote my first short stories then." She began to not only get published but to also win awards for her fiction and to attend writing workshops. There, writers often gathered in the evenings to pick and sing, so she started singing and playing more.
By the time she packed up to leave she was about to turn 31, a birthday that she calls the impetus for following her dream. In Nashville she encountered young women who were afraid if they didn't make it by the time they turned 23 they'd be put out to pasture, but Williams didn't let that deter her either. Five months before the world shut down, she left her reliable state job to pursue music full-time. "Well then, the pandemic put me in my place," she laughs. While touring dried up, her creativity flourished and she spent much of that time fine-tuning and eventually recording what would become her debut album.
Williams recruited legendary Lexington, Kentucky producer Duane Lundy to bring her sound together. Lundy has worked with artists such as Ringo Starr, Jim James, Sturgill Simpson, Vandaveer, and many others. "He is so intentional, and he made it all so much more layered and nuanced," Williams says of Lundy. "He's told me that he doesn't really separate it into songs, but he hears it like a cohesive narrative."
Lundy says he is "beyond proud" of the album. "Tiffany's depth of writing, voice, and performance are a producer's dream. Her material, be it the most personal of emotions, to her unique perspective on her Appalachian experience, and beyond, is done with such nuance and beauty that very few artists are able to so strongly articulate. As a collaborator you always hope to find an artist that brings such commitment."
Williams and Lundy recruited an eclectic band of pickers from the Commonwealth that add energy and nuance to each track. Virtuoso cellist Ben Sollee lends a ghostly vibe to "The Sea," while J. Tom Hnatow adds bass, acoustic guitar, electric guitar, and steel to other tracks throughout. There's percussion from Tripp Bratton; contributions on keys, acoustic, and electric guitars from Justin Craig; fiddle stylings from Ellie Miller; and Taylor Shuck on banjo. Kentucky novelist Silas House adds vocals to a lively duet. Lundy not only produced and contributed keys but also engineered and mixed the recording.
Along with the standout title track that opens the album, the recording is a vocal tour de force with songs all written by Williams. They run the gamut from a timely track about a woman who has nothing in her purse except "an EBT card and two full packs of Winston Lights" ("Don't Give a Damn") to a stunning ballad called "Harder Heart," showcasing a narrator who wishes she weren't so forgiving. Another highlight is "The Sea," an image-driven articulation of longing. This theme shows up less hopefully on "Wanted It To Be" and more laidback on "When I Come Back Around," a lively, banjo-driven duet about two people who love each other but also need to make their own ways in life. "No Bottom" plays like a powerful short story as a monologue about someone who realizes she should have taken better care of herself instead of tending to everyone else. Williams' truest power as a vocalist is the genuine ache she possesses, never better showcased than on the closing track, "The Waiting," when she sings "I love you like the mountains love the warm sunrise/I love you/Is that alright?"
"I think a big part of my story is learning to get out of my own way," Williams says. Along with teaching high school English she had also worked as a linguistic research assistant and at the Tennessee School for the Deaf, always daydreaming of a life in music. With the arrival of
All These Days of Drinking Dust
, taking a chance has finally paid off in spades. "I came to Nashville to write songs for other people. I was so embarrassed to get up on stage and I wouldn't even call myself a singer, for the longest time." But one day she felt a breakthrough with her songwriting and her singing and once again, she went for it. "Nowadays I operate at the confluence of everything I love, words, story, and music," Williams says. "I finally found something that lets me do all the things that I love."
Ray Vietti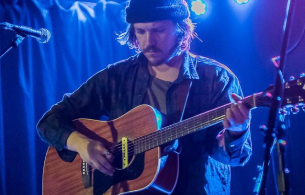 of The Harmed Brothers

Nestled between the rolling farmland of Oregon's Willamette Valley and the impossibly tall trees further south, the gold and timber town of Cottage Grove has always drawn an eclectic mix of dreamers, drifters and prophets to its downtown Main Street.

For about a decade now, many of these frontier misfits have gathered to carouse and quench their thirst at the Axe & Fiddle Pub, and if the Harmed Brothers owe the path they've forged these past few years to any particular beer-soaked barroom along the way, it's got to be the Fiddle.

It's more than likely the place where, in early 2009, singer/songwriter Ray Vietti — already the veteran of one ambitious but ill-fated musical dream — first encountered Alex Salcido, and it's probably where the two musicians first decided to jam. Soon enough, Vietti would come to recognize Salcido as a kindred spirit in both vision and song, and the young tunesmith would help write the Harmed Brothers saga with an insightful, often wistful lyrical and instrumental voice that offers a fitting complement to Vietti's gritty baritone and powerful chords.

The fledgling duo paused in the Grove for a moment, gathering steam, trading tunes and talking possibilities, performing for crowds there and in nearby Eugene before striking out for the open road — their second home ever since and the undeniable inspiration for many of the songs and stories to follow.

Soon after their first meeting, Vietti and Salcido quickly recorded and released their independent debut, "All The Lies You Wanna Hear," and began to tell the tales of love, loss, hard-drinking and redemption that have since endeared them to legions of fans and fellow musicians.

In 2011, the Harmed Brothers' evolution as songwriters and as a touring act showed through with their sophomore effort, "Come Morning," a release from Oklahoma-based Lackpro Records that sways with the rhythms of the road and the forlorn waltzes of a nation's dive bars and dance halls.

These days, they call it "indiegrass," the rustic American musical blend that celebrates and chronicles the physical and emotional gauntlet the Harmed Brothers have always ridden, zigzagging endlessly in vans across the nation. It's an inclusive sound, the melding of two unique voices adorned each night with the contributions of the many pickers, singers and songwriters the Brothers have encountered in their travels.

It's known as the "Harmed Family Roadshow," and it's as much a nightly happening as a sound in constant flux — from a jangly acoustic three-piece one night to a manic mariachi string band the next, a wall of rock-and-roll bombast at times giving way to the whispered incantations of two folk troubadours, often within the span of a single song.

Two years more on the road brought a European tour and a host of new fans, and by 2013, Salcido and Vietti stood poised to offer their most ambitious album to date. "Better Days," recorded in a St. Louis studio and released by Portland, Oregon-based Fluff and Gravy Records, draws inspiration from themes of personal growth and redemption as well as the hurdles, heartbreaks and mishaps that have always accompanied the traveler's search for enlightenment. Praised as "honest and inspired, devoid of posturing and pretense," "Better Days" features some of the Harmed Brothers' deepest grooves and their most plaintive and enduring tunes to date.

In the winter of 2015, the "Harmed Family Roadshow" gathered together in all its tattered glory in Portland, Oregon, the Brothers' adopted home and headquarters, to begin amassing the riffs and recollections that will become their definitive recorded work. Due from Fluff and Gravy in early 2016, the album draws from the tales and talents of many of the duo's closest collaborators and dearest friends. It promises textures never before captured on a Harmed Brothers release, brought together by the two visions and voices that propel the band toward an inspired and undeniable future.