Turbojugend Cin City's Holiday Tribute
Sat
December 10, 2022
9:00 pm
(Doors:

8:00 pm

)
The Southgate House Revival - Revival Room
Ages 18 and Up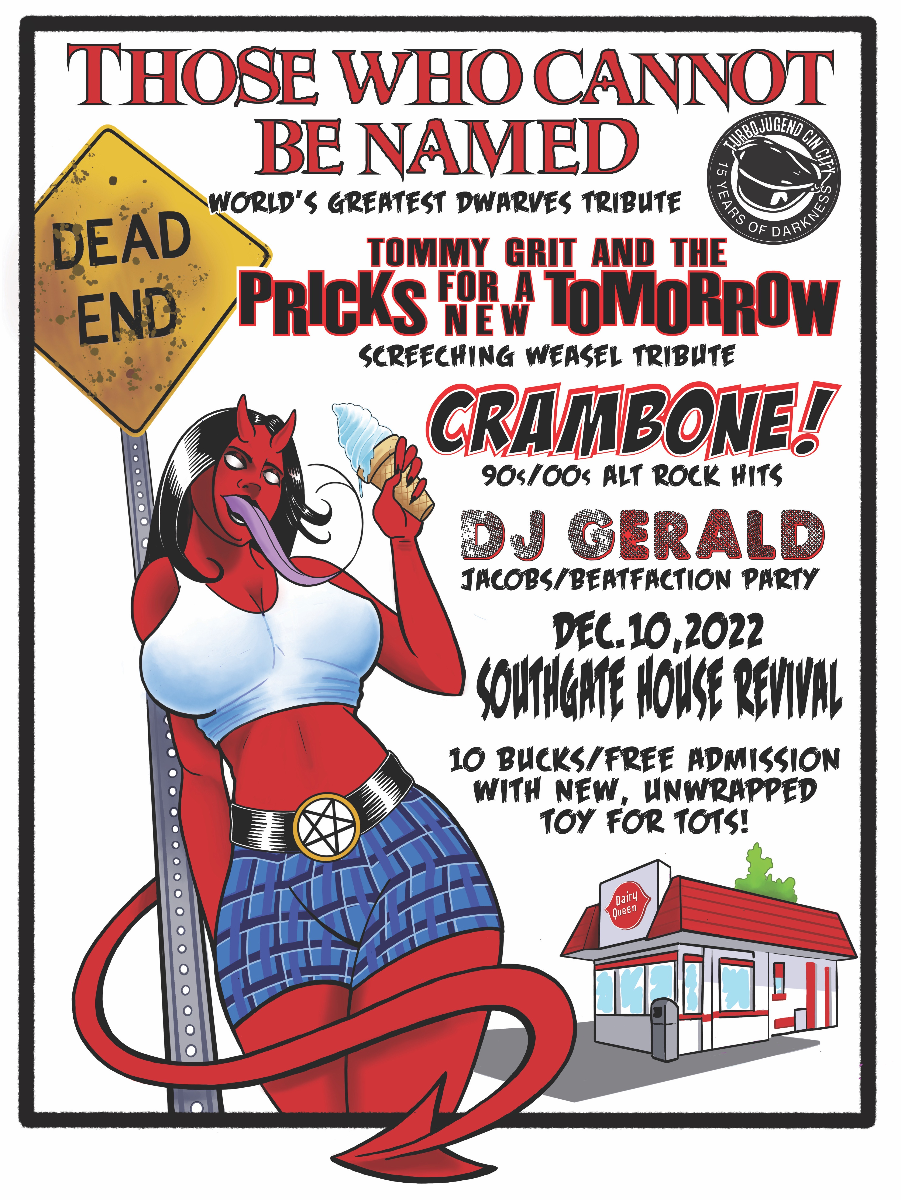 $10
Join Turbojugend Cin City -
as we celebrate 15 years of Deathpunk, Denim and Debauchery!!!
3 bands followed by a dance party wit DJ Gerald throwing down 80's post punk and new wave favorites.
Crambone will bring live renditions of your 90's and 00's favorites.
Tommy Grit and the Pricks of a New Tomorrow
No strangers to the Cincinnati punk scene, Tommy Grit and the Pricks are bringing us their best of Screeching Weasel!
Those Who Cannot Be Named
Dusting off the amps and drums to bring you the Worlds Greatest Dwarves Tribute!
$10 Admission or Free Admission with donation for Toys For Tots!
Crambone
Tommy Grit & The Pricks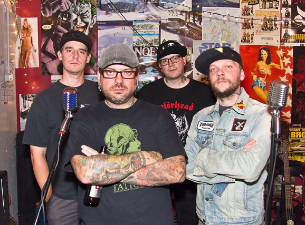 After a few year hiatus following the demise of True Grit, Tommy Grit is back w/ former fellow DropKickMeJesus alumni Paul & Styxxx to fuck shit up. Add in former Chiva Knievel guitarist Be Rad for some tasty leads. Mixing Redneck roots w/ old school Punk Rock-n-Roll, Tommy Grit & The Pricks are here to kick the door down and blow shit up! Their main goals are to have fun and be as loud as possible while doing so. Get ready people, 2015 the volume goes up to 11!!!
Those Who Cannot Be Named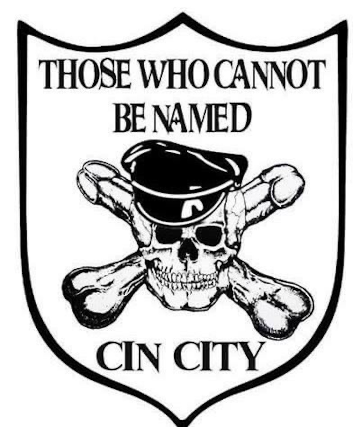 Worlds GREATEST Dwarves Tribute band
DJ Gerald
DJ Gerald's 80's New Wave/Post Punk (Jacob's/BeatFaction)