George Shingleton
Sun
May 7, 2023
8:00 pm
(Doors:

7:00 pm

)
The Southgate House Revival - The Lounge
Ages 21 and Up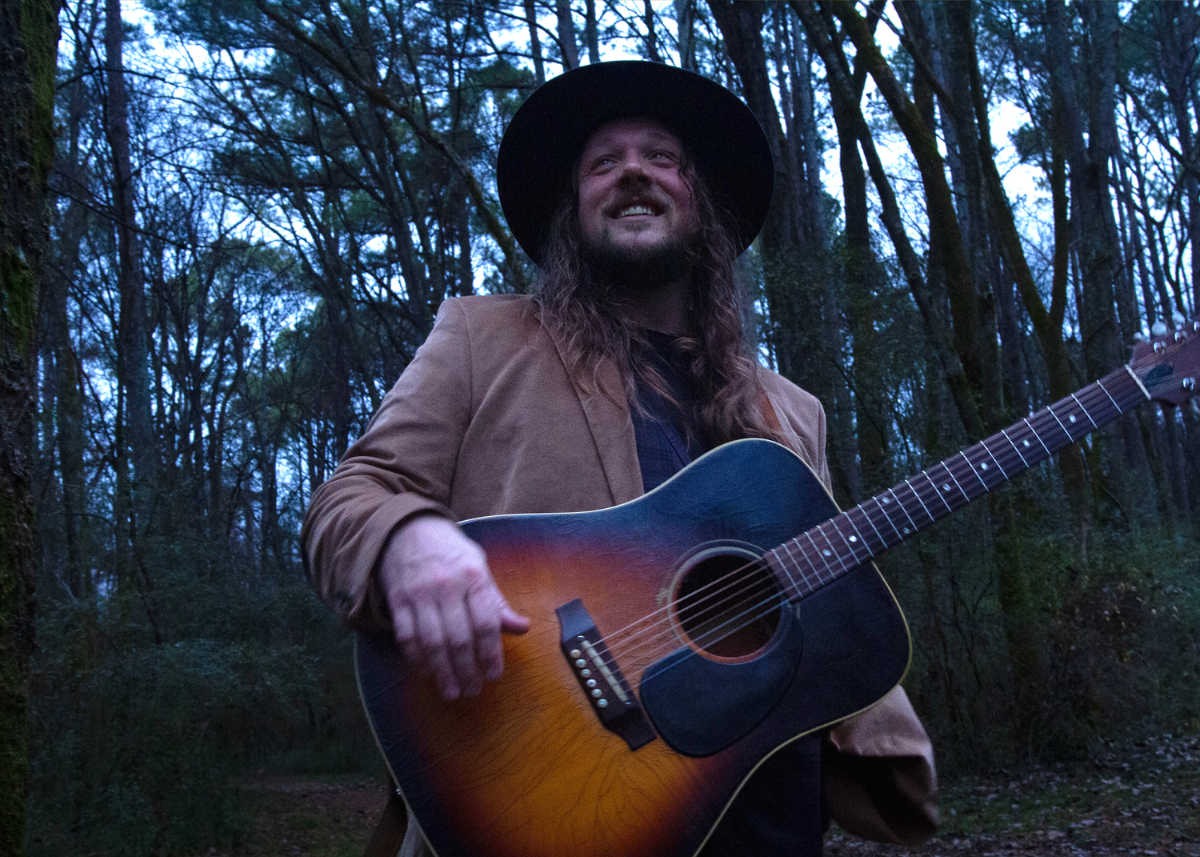 FREE
"George Shingleton makes music that hits you deep, in the place where emotions live and life manifests its most private and personal array of feelings. With vocals that are both warm and gritty, he sings songs that are his own story, yes, but could be the stories of countless others, too. It's relatable songwriting, fine and honest, and the songs on his brand new EP, 'Shot or Two,' will ring real and true to fans of country and Americana music, as well as those with a soft spot for excellent storytelling." – Vents Magazine
George Shingleton
The noble struggle between embracing the light and succumbing to the darkness is an ongoing battle for so many people from one moment to the next. Sometimes sin gets the better of us, and sometimes our moral compass rights itself, letting our virtues rise to the top instead.

To a large degree, these are the same inner demons Nashville-based country singer/songwriter George Shingleton grapples with every day. Rather than give in to the pain, Shingleton has instead been able to wrangle his own internal good vs. evil wrestling match into a number of heartfelt songs that are infused with his patented lived-in, whiskey-tinged vocals. "We're all striving to be better people," Shingleton believes. "If we're not, then what are we doing here?"

In order to provide the rightful, righteous soundtrack that answers such a deep-rooted question, Shingleton is set to release his second full-length album, Out All Nighter, on December 4, 2020, via Rock Ridge Music. Produced by Dave Pahanish (who has co-written #1 singles by the likes of Jimmy Wayne, Toby Keith, and Keith Urban), Out All Nighter offers eight gutbucket country songs charged with chronicling the aforementioned daily interpersonal push-pulls between sin and redemption. Bear witness to the confessional, pleading twang of "Handful of Hell," the barrelhouse ramble of "Have a Good Time" (complete with a raucous honky-tonk chorus in its back half), the wink-nudge musician manifesto of "Guitars, Girls, Green Grass, and Guns" (which Shingleton and his bandmates sometimes refer to as "G to the Fifth"), and the album-ending, tender commitment affirmation of "I'm Gonna Be Your Man." Each song contained on Out All Nighter builds on the promise of a gifted songwriter now fully coming into his own as a recording and performing artist.

"I just want people to know I'm real and I'm true," Shingleton says. "These are the best eight songs I have to offer, whether I wrote them all by myself or with others. Working on them with Dave Pahanish, who's one of my oldest, closest friends in Nashville, helped make every song better -- and I wanted him to make things better. That was the whole idea. I think we showed some real growth on this new album as far as how I do my phrasing and the way we get across all the melodies. We made plenty of forward progress, but it all still ties together with what I did on my first album."

Born and bred in rural West Virginia, Shingleton's Appalachian extended family ties run deep. "We were all taught that blood was basically your savior, and your lifeline," he explains, "and how close we needed to be to one another. We didn't grow up with money at all, but the 'family-ness' was very, very rich in our household, and I could never have asked for anything better. I'm very content with how I was raised."

Music-making has been in Shingleton's blood, quite literally, from his early days of singing and playing instruments in the church, surrounded by multiple generations of family at his side as he ascended to taking vocal solos in the youth choir, and beyond. "That's where it all began," he recalls. "I was beating on a tambourine at four years old. My dad had an ear for music, and he would always say about me, 'He's actually carrying the tune.' I think I just clicked with the music and the melodies that early."

Beyond his sacred, sanctuary-nurtured musical roots, Shingleton's influences run the gamut from Hank Williams Jr. and Waylon Jennings to Lynyrd Skynyrd and The Allman Brothers Band. You can hear how Shingleton fuses this multi-genre melting pot into his own countrified identity in the way he makes a key vocal inflection during the phrase "to the bone" in "Have a Good Time," which also happens to be the third single from Out All Nighter. "When I started listening to secular music, Lynyrd Skynyrd was like the best thing since peanut butter," Shingleton affirms, "so I hope that part of the song really does Ronnie Van Zant right. I think a lot of his writing was so country! Ronnie sure knew how to write about everyday life, and he really knew how to talk about his own experiences, too. I hope I can do his memory proud with the songs I get to write and sing."

Though he began strumming guitars at age 12, Shingleton didn't begin writing songs seriously until he was almost 30, doubling down on his craft once he moved to Nashville from West Virginia to pursue his dream fulltime. "I never really thought of myself as a writer until I got down here and started doing it more," he admits. "Then I realized, 'Okay, maybe I can do this. Maybe I do have something to say.' It didn't take me but a year to realize I knew what I would say, and what I wouldn't say. I learned a lot about the songwriting craft after I moved to town and began doing co-writes. Working with other writers like that helped me learn the how and the why of what I was trying to do."

Shingleton soon discovered that tapping into universal experiences was the best way to reach the country audience at large. "It's all about the ideas," he notes. "If you're trying to be that artist who writes or co-writes his own stuff, you want everybody to relate to it. And the more people that relate to it, the better off you are."

He's also wholly unafraid of enlisting the aid of others during the compositional phase. "I usually have the idea to start with when it comes to the melodies and the base of a song, but then I need help getting the lyrics down," Shingleton explains. "That's why I've struggled sometimes with calling myself a writer." He readily confirms being his own harshest critic. "That's 'cause I'm really picky -- extremely picky. And if I think I can get a song written with another person way better than I'm writing it myself, I have no issues doing that."

That said, it also helps that Shingleton's main muse continues to be his wife, who gave him the initial nudge to take that giant leap of songwriting faith. "She's the creative force in all this anyway. I'm not going to deny that," he agrees. "I was fine working in factories and running around, partying, and raising hell back home. But when she started to hear me around the campfire, that's when things changed. I've said this all along -- she's my biggest muse for a lot of the songs I write between the love songs, and the redemption songs. She just provides it all."

Working hand in hand with Pahanish on the concessional acceptance of "Fire or Flame" further solidified Shingleton's relationship with his producer. "That song just fell out of the air one morning," he marvels. "We weren't even supposed to be writing that morning 'cause I was out there at his place for something else, but there's nothing that compares to Dave's studio as far as setting a mood or a vibe for writing. If you go in there and don't get in the mood to create, you're not ever gonna create anything. And it's all about how I feed off what he does," Shingleton continues. "I feel it 'cause it's real, and it's believable. He's one of the last Bob Dylanesque artists left in the music business. Dave don't give a damn about a dollar -- he's just thinking about whether the song sounds right to him, and that he's making things sound the way he wants. From the lyrics he writes to the production side of it all, this dude is the most well-rounded artist and musician I personally know."

Once the green light is given, Shingleton can't wait to take Out All Nighter out on the road. "I just want to be playing my music for people," he asserts. "I want to make people feel the emotions that I feel, whether they're sad or happy. Well, I don't ever want people to be sad, but I don't want a sterile response either."

Keeping things real is Shingleton's core goal at all times. "I just want to be authentic," he concludes. "And I'll keep putting the music in a spot where everybody can relate to it. I think that as long as people see how real I am, they'll feel that authenticity. I'd much rather write songs that don't always have the same three or four chords backed with a drum loop. Every song doesn't need to sound exactly the same."

There's little doubt that the breadth of Out All Nighter will engage you in enough different ways to keep you up all night in a good way. Listening to its eight songs on endless repeat -- and relating directly to everything George Shingleton sings and plays -- will allow everyone to join him on his personal awakening, set to music.