An Evening to Celebrate the Life of Paul Stewart
Sat
July 20, 2019
7:30 pm
(Doors:

7:00 pm

)
The Southgate House Revival - Sanctuary
All Ages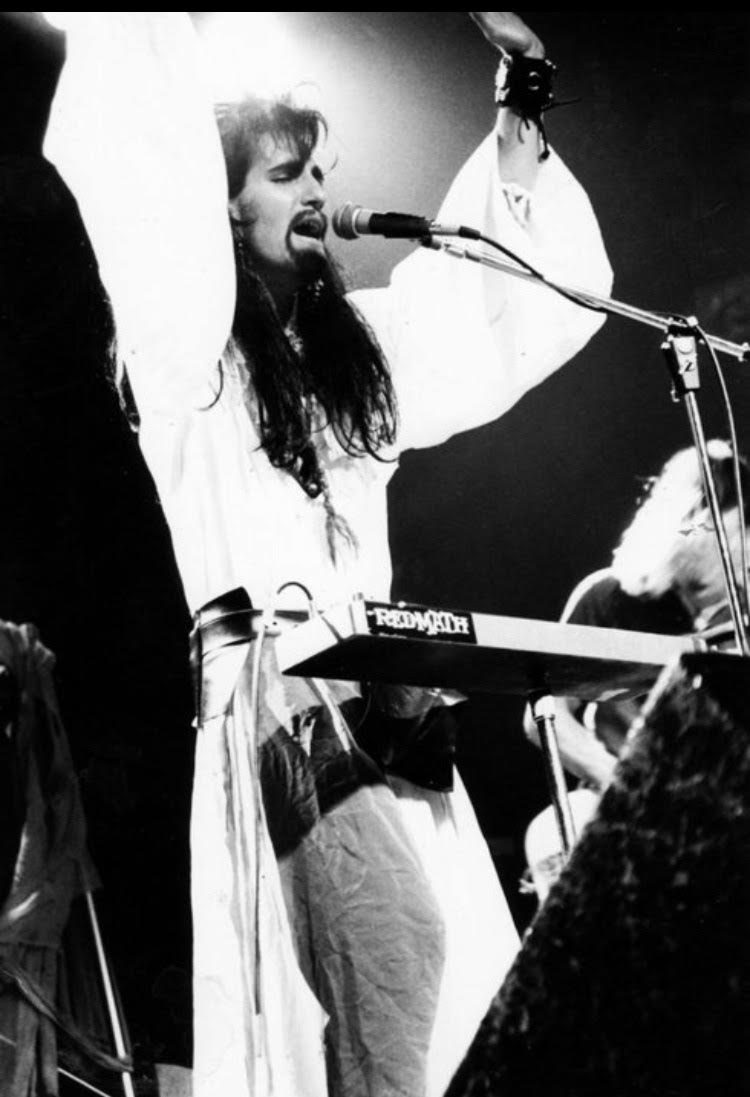 $13/$15
Friends, family and fellow musicians are gathering to honor and remember one of the Cincinnati music scene's most unique and influential artists, who died recently on February 25th; Paul Stewart.

Paul, the cutting edge musician and fashion maven, who grew up in West Chester, Ohio, played in both Junta and Redmath, and helped usher in a mash-up of world music and new wave to Cincinnati in the early '80s with style and a gender bending philosophy, that was light years ahead of it's time, and inspired countless local and regional musicians. The list of bands set to play the evening is impressive and includes many of Paul's peers and the reuniting of several bands that make the evening a must-not-miss event!

Along with the stellar line up there will be a raffle of rare vinyl from Redmath, part of Paul's famous jewelry collection and personal art pieces and other items he collected in his life. Also available will be newly pressed, re-mastered Redmath CD's, T-Shirts, posters, and commemorative buttons and stickers by local artists. There will be food provided by Passion Plate generously made possible by Kym Wilbon. All proceeds from the door and raffle will go Paul's family to offset and help with expenses. Please join us at this memorable event for one of Cincinnati's most memorable musicians.

Lineup and times:
The Uninvited Guests 8:00-8:25
The Warsaw Falcons 8:35-9:00
Junta 9:10-9:35
The Algorithims 9:45-10:10
Perfect Jewish Couple 10:20-10:45
Zero Gravity/Drumbones 10:55-11:25
The Libertines US 11:35-12:00
The Tigerlilies 12:10-12:35
Get Christy Love 12:45-12:10
Mary Tyler Mustang 12:10-out
An Evening to Celebrate the Life of Paul Stewart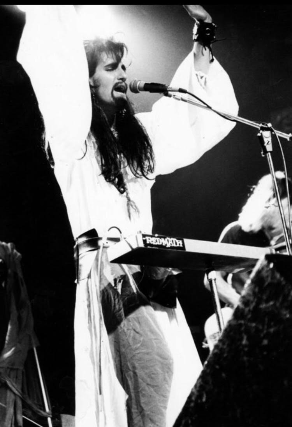 On Saturday July 20th, 2019, at 8 PM at the Southgate House Revival; friends, family and fellow musicians are gathering to honor and remember one of the Cincinnati music scene's most unique and influential artists, who died recently on February 25th; Paul Stewart.
Paul, the cutting edge musician and fashion maven, who grew up in West Chester, Ohio, played in both Junta and Red Math, and helped usher in a mash-up of world music and new wave to Cincinnati in the early 80's with style and a gender bending philosophy, that was light years ahead of it's time, and inspired countless local and regional musicians.
The list of bands set to play the evening is impressive and includes many of Paul's peers and the reuniting of several bands that make the evening a must-not-miss event!
Along with the stellar line up there will be a raffle of rare vinyl from Red Math, part of Paul's famous jewelry collection and personal art pieces and other items he collected in his life. Also available will be newly pressed, re-mastered Red Math CD's, and commemorative buttons and stickers by local artists. All proceeds from the door and raffle will go Paul's family to offset and help with expenses. Please join us at this memorable event for one of Cincinnati's most memorable musicians.
Paul Stewart Memorial Benefit
8 PM-2 AM Saturday July 20, 2019
The Southgate House Revival -111 E. 6th St. Newport, Ky 41071
Tickets: 18 + show, Tickets pre-sale $13/$15 day of show at the door
Full evening of music and a raffle to commemorate Paul Stewart's music and life, with all proceeds going to his family to help with expenses.
Band's Appearing: The Original Libertines, Perfect Jewish Couple, The Uninvited Guests, The Algorithms (with original members from Red Math and Witch's Meadow), Members from Zero Gravity and the Drumbones, 9 Volt Emergency (Members from Somebody), The Warsaw Falcons, Get Christy Love, Mary Tyler Mustang, Members from Junta, Mike Davis, and the Tigerlillies.
Mary Tyler Mustang
Get Christy Love
Tigerlilies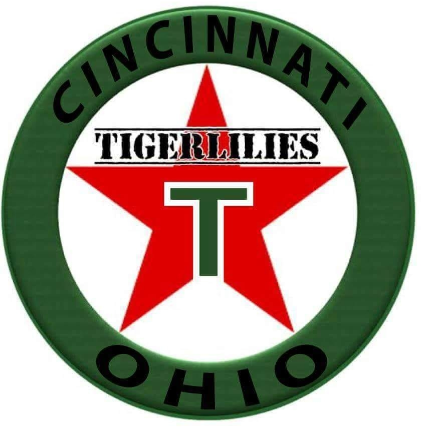 Libertines U.S.
Zero Gravity/Drumbones
Perfect Jewish Couple
The Algorhythms
Junta
The Warsaw Falcons
The Uninvited Guests