Reverend Horton Heat, The Bottle Rockets, Scott H. Biram
Wed
April 1, 2020
8:00 pm
(Doors:

7:30 pm

)
The Southgate House Revival - Sanctuary
Ages 18 and Up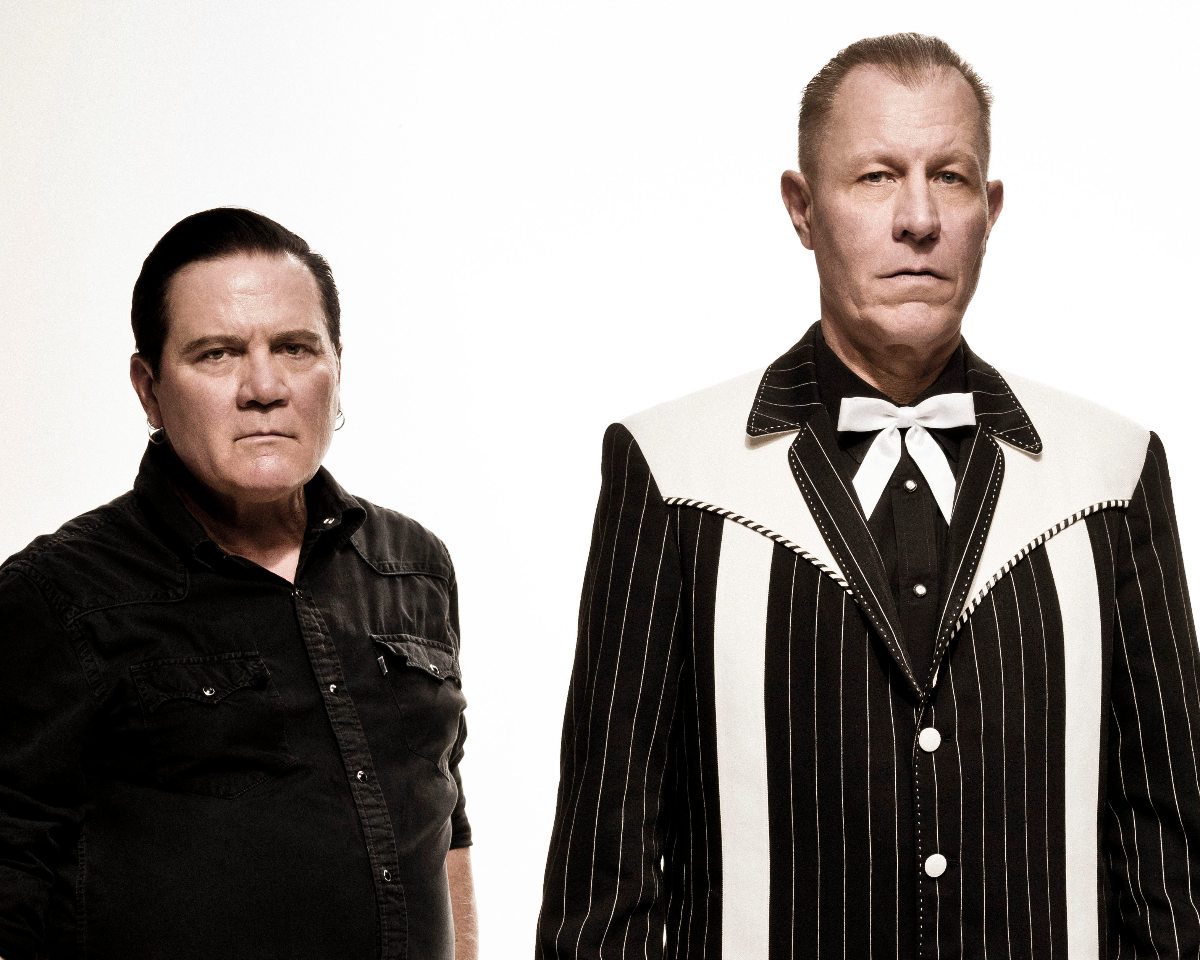 $22 ADV / $25 DOS
Reverend Horton Heat
Loaded guns, space heaters, and big skies. Welcome to the lethal littered landscape of Jim Heath's imagination. True to his high evan- gelical calling, Jim is a Revelator, both revealing & reinterpreting the country-blues-rock roots of Ameri- can music. He's a time-travelling space-cowboy on a endless inter- stellar musical tour, and we are all the richer & "psychobillier" for get- ting to tag along.

Seeing REVEREND HORTON HEAT live is a transformative ex- perience. Flames come off the gui- tars. Heat singes your skin. There's nothing like the primal tribal rock & roll transfiguration of a Rever- end Horton Heat show. Jim be- comes a slicked-back 1950′s rock & roll shaman channeling Screamin' Jay Hawkins through Buddy Holly, while Jimbo incinerates the Stand- Up Bass. And then there are the "Heatettes". Those foxy rockabilly chicks dressed in poodle-skirts and cowboy boots slamming the night away. It's like being magically transported into a Teen Exploita- tion picture from the 1950′s that's currently taking place in the future.

Listening to the REVEREND HORTON HEAT is tantamount to injecting pure musical nitrous into the hot-rod engine of your heart. The Reverend's commandants are simple.

ROCK HARD, DRIVE FAST, AND LIVE TRUE.

And no band on this, or any other, planet rocks harder, drives faster, or lives truer than the Reverend Horton Heat. These "itinerant preachers" actually practice what they preach. They live their lives by the Gospel of Rock & Roll.

From the High-Octane Spaghet- ti-Western Wall of Sound in "Big Sky" — to the dark driving frenetic paranoia of "400 Bucks" – to the brain-melting Western Psyche- delic Garage purity of "Psychobilly Freakout" — The Rev's music is the perfect soundtrack to the Drive-In Movie of your life.

Jim Heath & Jimbo Wallace have chewed up more road than the Google Maps drivers. For twenty- five Psychobilly years, they have blazed an indelible, unforgettable, and meteoric trail across the globe with their unique blend of musical virtuosity, legendary showman- ship, and mythic imagery.

"Okay it's time for me to put this loaded gun down, jump in my Five- Oh Ford, and nurture my pig on the outskirts of Houston. I'll be bring- ing my love whip. See y'all later." - Carty Talkington Writer/Director

Rev your engines and catch the ser- mon on the road as it's preached by everybody's favorite Reverend. Don't forget to keep an eye out for the 11th studio album from REVEREND HORTON HEAT, boldly titled Rev, due out January 21st.
The Bottle Rockets
The Bottle Rockets will release their new album Bit Logic on October 12th, 2018.

The band was unceremoniously birthed in 1992 and they very quickly became a forebearer for the new style alongside Uncle Tupelo, the Jayhawks, Old 97's, Blue Mountain and Whiskeytown.
When The Bottle Rockets hit the scene in the mid '90s, the world wasn't quite sure what to do with them. With their punk-rock pedigrees and arena-rock energy, their tougher-than-Springsteen storytelling and their romantic hearts sewn bare on their denim sleeves, the pride of Festus, MO confounded musical generalities as they laid waste to clubs across the Midwest and then, soon enough, the nation.
Back in a time when the critical language and resulting idioms for mixing underground rock with country was in its infancy, The Bottle Rockets were fearlessly -- and quite loudly -- playing rootsy weepers alongside howling rave ups, with singer/guitarist Brian Henneman (who paid some dues as a roadie for Uncle Tupelo and playing on their March 16-20, 1992 album and Wilco's debut A.M.) leading the charge as some sort of Roger Miller of the indie set. It's a sound propped up (and hopped up) just as much on the pillars of Leslie West & Mountain as it was on those of the Ramones and the Clash.
Until every regular guy gets a fair shake, the songs and sentiments of the Bottle Rockets will never get stale. The band, and their sound and their message, goes beyond a time or a place or a fad. The Bottle Rockets are true folk music, albeit it with beards, biker wallets and a lot more muscle.
Scott H. Biram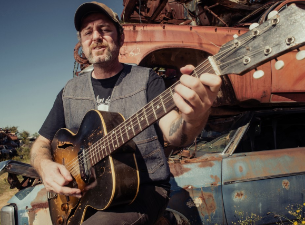 With the heart of a genuine Texas bluesman, the head (banging) of a Zappa and Lemmy disciple, and boots resting in the dust outside of town at sunrise, Scott H. Biram journeys through the harrowing human condition like no one else. A walk on the Biram side straddles the chasm between sin and redemption and The Bad Testament lands somewhere west of the Old Testament and south of an AA handbook. It's a record of hard-grinding lost love, blues and deep, dark Americana.

Scott H. Biram conjured the words and music for The Bad Testament during mad alchemical sessions at his homemade studio in Austin, TX. Through stacks of amps, spools of cable, and a prodigious collection of microphones, he spread his technical wings wide, while never losing the immediacy honed from a life on the road. He added a drum kit and rustic vocal duet to his skill set (which already includes all guitars, bass, keyboards, vocals, and percussion on the album). And strip away the one-man band eccentricity, SHB is out-writing any meeting taker on Music Row. The man writes on a razor's edge of aggression and deftness, thoroughly contemporary but steeped in the backwaters, back porches and back alleys of our collective musical heritage.

Many in the one-man band field find their groove and stay in it, but stay in a groove too long and it becomes a rut. SHB has the groove, but never falls into a rut. On "Set Me Free" and "Red Wine" the wandering country soul of Jimmie Rodgers and the laid-back cool of Merle Haggard ride well with SHB's distorted punk; it's the 2-sided jukebox hit at the honky-tonk behind the looking glass of CBGB's. "Righteous Ways" and "Still Around," mellower, but no less determined, sound right out of the Folkways canon. Speaking to eternities and charlatans, Biram's freewheelin' with an edgy take on the Newport Folk vibe. With its surprisingly melancholy organ and in the back of the pocket tattered soul, "Crippled & Crazy," recalls The Band. The haunting harmonica-soaked ballad "Long Old Time" is a chilling taste of existential desolation, "It's gonna be a long old time/ before I pay for the crime that I done." This is one lost highwayman.

Fear not, though, Biram is still The Dirty Old One Man Band. His brand of unvarnished and unhinged aggro-roots remains as exciting as ever. "Trainwrecker" blasts down the two-laner with the breathless fervor of a redneck metal "(I'm Not Your) Stepping Stone." Try NOT singing along in the best Nordic Doom Metal voice we all carry around buried within our darker selves. He's downright blunt on the R-rated Boomhauer TX rant "Swift Driftin'": "It takes a real piece of shit to be a real piece of shit/ You should really just be headed on your way." Yet the stark acoustic guitar country blues is updated and self-aware – a profane reboot of personal heroes Leadbelly and Mississippi Fred McDowell. The instrumental "Hit the River" is a throw the devil horns slide guitar boogie right in that sweet Biram groove. And. It. Will. Not. Let. Go. It's short, not-so-sweet, and leaves you panting for more.

Scott H Biram is THE one-man band. The master of the realm. Why? Because even though he's one man, he ain't one thing.