The Southgate House Revival - Sanctuary
Thu
February 27, 2020
8:00 pm
(

7:30 pm

DOORS)
Town Mountain and Buffalo Wabs & The Price Hill Hustle
$15 ADV / $20 DOS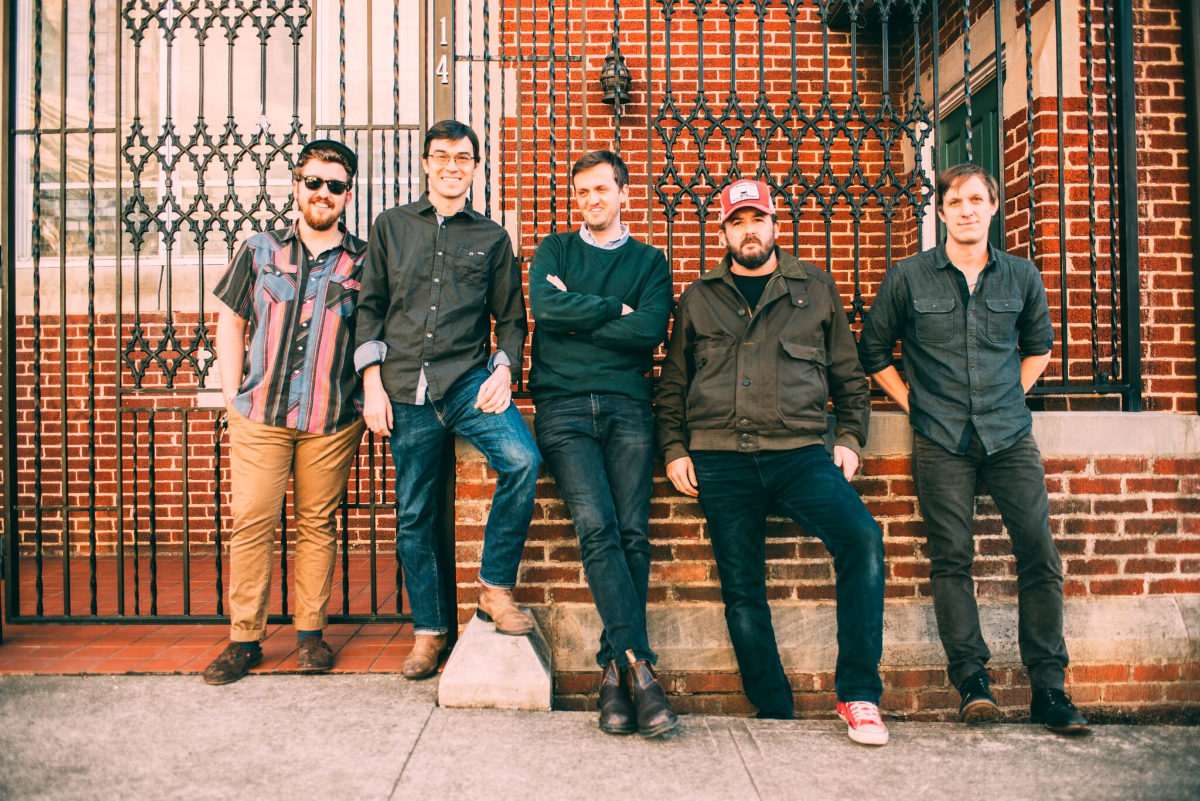 Town Mountain

Raw, soulful, and with plenty of swagger, Town Mountain has earned raves for their hard-driving sound, their in-house songwriting and the honky-tonk edge that permeates their exhilarating live performances, whether in a packed club or at a sold-out festival. The hearty base of Town Mountain's music is the first and second generation of bluegrass spiced with country, old school rock 'n' roll, and boogie-woogie. It's what else goes into the mix that brings it all to life both on stage and on record and reflects the group's wide-ranging influences – from the Grateful Dead's Jerry Garcia and the ethereal lyrics of Robert Hunter, to the honest, vintage country of Willie, Waylon, and Merle. The Bend Bulletin's Brian McElhiney says Town Mountain, "has serious country and rock 'n' roll DNA." Town Mountain features guitarist and vocalist Robert Greer, banjoist Jesse Langlais, mandolinist Phil Barker, fiddler Bobby Britt, and Zach Smith on bass.

Town Mountain's latest album New Freedom Blues (October 2018) is their second consecutive album to debut in the top 10 on the Billboard Bluegrass Chart, and receive multiple worthy mentions by Rolling Stone, No Depression, and more. Full of new material and featuring several guest artists including Tyler Childers and Miles Miller (Sturgill Simpson, drummer), they prove they have staying power by regularly cranking out authentic hit albums. The impression the band has made on fans is clear through their engagement, top tier festival appearances, and those sweet, sweet Spotify streams (6+ million). And if you still can't get enough of this hard working group, you can look forward to new music in 2020.

Joe's Truck Stop

Conceived at a greasy spoon, Joe's Truck Stop is here to replace the pills in that there jar.

Please, put those away.

You can usually find them ripping apart Old Time Appalachian fiddle tunes, paying tribute to their country heroes, and dishing out original songs to the dancing feet in the crowd.

Their unique sound is characterized by traditional vocal harmonies, Bluegrass drive, wild fiddling, hot guitar picking, doghouse slapping, and the Honky Tonk and Swing sounds of old...

Check out new songs from our upcoming record and download our acoustic, Old Time album "Demo Derby" for free at http://joestruckstop.bandcamp.com/.

More about the band: Members of the band are award winning instrumentalists from Bluegrass and Old Time Contests around the country, and the band itself has placed twice in the largest Old Time band contest at the Galax Old Fiddlers' Convention. In our progression from being solely an Appalachian Old Time stringband to an acoustic and electric Country and Blues band, we have played numerous festivals and venues from the Whispering Beard Folk Festival, to the Kennedy Center, to the many stages we've frequented in Boston/New England becoming regulars in the scene. We've shared bills with: JP Harris & the Tough Choices, the Sweetback Sisters, Rachel Brooke, the Ten Foot Polecats, King (Sasquatch) Sickabilly & the Howlin' Moon Boys, Jake & the Burtones and many other acts. We've also appeared on television and radio, including several Boston stations and Rockabilly Worldwide's 24-hr. Rockin' Therapy Radio.

Joe Macheret, the bandleader, has also lent his instrumental skills to folks like Wayne Hancock, the Tillers, Lucky Tubb and the Modern Day Troubadours, the Goddamn Gallows, and many other well known musicians and bands.