The Southgate House Revival - Sanctuary
Fri
December 16, 2022
8:00 pm
(

7:30 pm

DOORS)
Ian Noe, Kiely Connell
$20 adv/$25 dos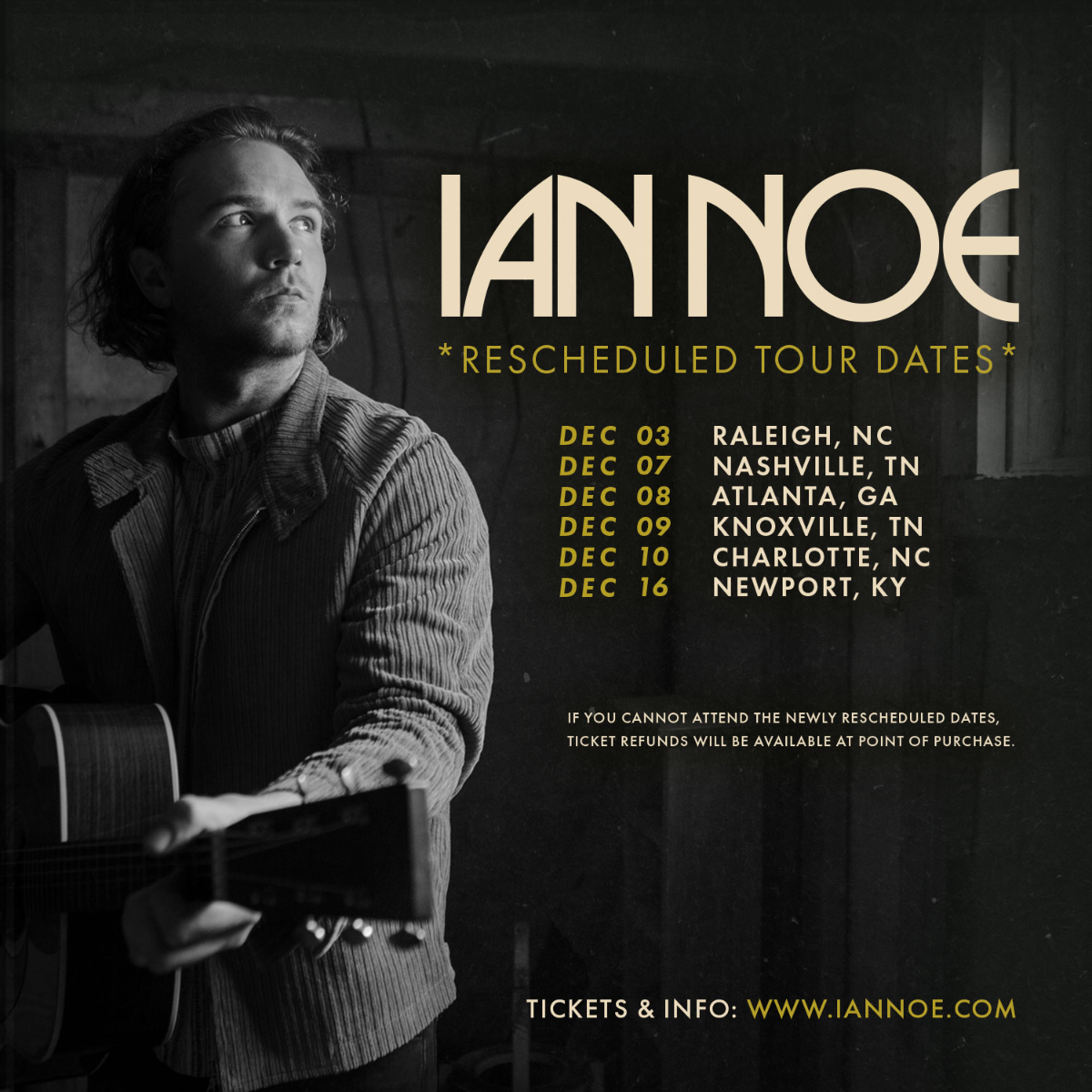 Ian Noe draws on the day-to-day life of Eastern Kentucky on his debut album, Between the Country. Recorded in Nashville with unhurried production by Dave Cobb, these 10 original songs introduce a number of complicated characters, diverse in their own downfalls but bound together by Noe's singular voice.

"I've always thought that Eastern Kentucky had a certain kind of sound, and I can't really explain it any better than that," he says. "What I was trying to do was write songs that sounded like where I was living."

The lead track, "Irene (Ravin' Bomb)," sets the tone for the album, telling the story of an alcoholic woman who fails to conceal her addiction from her family. Throughout the remaining tracks, family relationships are tested, bad decisions are inevitable, and more than a few people meet an untimely end. Titles like "Junk Town," "Dead on the River (Rolling Down)" and "Meth Head" capture the dramatic situations faced by people in the region.

However, Between the Country is not necessarily an autobiographical album. Instead, Noe absorbed these harrowing experiences through people he's met or stories he's heard. Not yet 30, Noe was raised as the oldest of three children in Beattyville, Kentucky, where his parents still live in the house he grew up in. His father is a longtime youth social worker, while his mother has been employed by the same local factory for more than 20 years.
Ian Noe

Kiely Connell