The Southgate House Revival - Sanctuary
Thu
April 6, 2023
8:00 pm
(

7:00 pm

DOORS)
End of the Line: A Tribute to the Allman Brothers
$15 adv/ $18 dos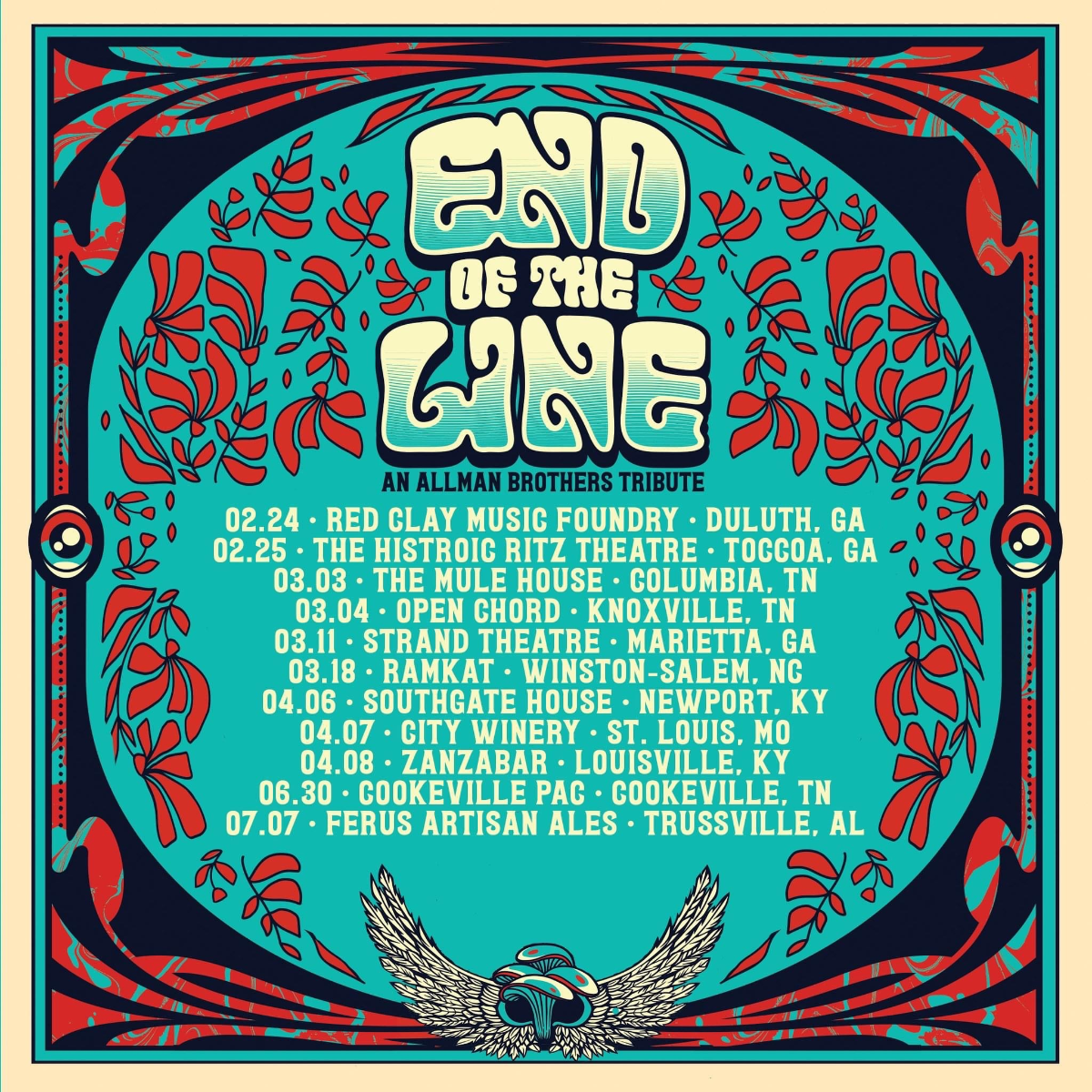 End of the Line: A Tribute to the Allman Brothers

Noah Wotherspoon (solo)

The Noah Wotherspoon Band hails from southwest Ohio. Wotherspoon has been immersed in the blues and mesmerizing audiences with his soulful guitar playing since he was a teenager. In 2015, Wotherspoon received the Best Guitarist Award at the International Blues Challenge and the band placed 2nd in the finals. Since the competition, they have been playing festivals and venues around the country and in 2016, will be performing in Europe. This year also saw the release of the band's debut studio album entitled "Mystic Mud", which was selected by the Cincy Blues Society as the Best Self-Produced CD for entry into the 2016 IBC's. The release was also presented a "Jimi Award" for Best Blues/Rock Album of the Year by Blues411.

The Noah Wotherspoon Band uses Nowhere Bear Guitar Straps.