The Southgate House Revival - The Lounge
Fri
April 7, 2023
9:00 pm
(

8:00 pm

DOORS)
Chloe Kimes, Andrew Hibbard
FREE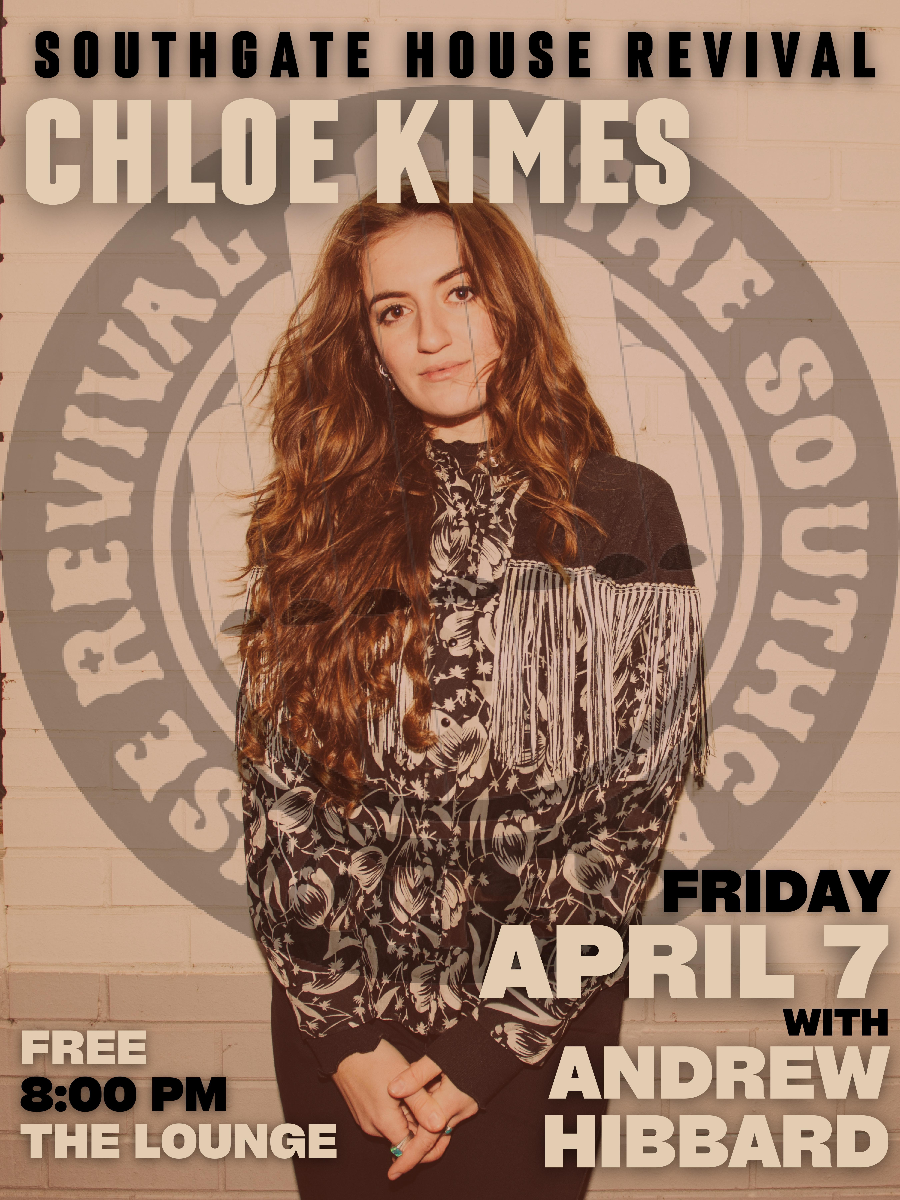 Chloe Kimes

Nashville based singer-songwriter Chloe Kimes defines the next generation of folk-singing troubadours with an old-soul sensibility for storytelling in a country band outfit. Born and raised on the lakeshores of northern Michigan and unbound by genre, Kimes strikes a delicate balance between poignance and charm. A sincere reflection of herself and recorded live in earnest, Kimes' debut self titled album premiers July 8th and with music as homegrown as its penman, Chloe Kimes and her band are not to be missed.

Andrew Hibbard

Meet Andrew Hibbard, a young man that lives an honest life – the only way he knows. Humble beginnings in rural Ohio have shaped his view of the world.

A soft-spoken individual, Andrew prefers to share his stories through song rather than speech. Whether it's paying tribute to the classics like Bob Dylan or Chet Atkins, or his own craft that can match his musical mentors, Andrew Hibbard is sure to be a delight to any americana/folk fan's ears and a presence destined for placement in the splotlight – with humble regards, of course.